I recently visited New York for some company training, and while my daytimes were quite occupied learning about new Adobe awesomeness (seriously, this company never stands still), I did squeeze out some moments before the training and during lunch to take some photos. And when my return flight got cancelled due to weather in Toronto, an entire evening opened up for me.
Thanks to suggestions from one of my friends who is a New York local, and my location (Times Square) I was able to get some great shots and visit some places I'd only ever seen in movies, like Rockefeller Center. Shots are a combination of iPhone and my new Lumix GF7. Many of the dusk/night shots were exposed at ISO 1600. The grain is noticeable, but it feels more like film grain than digital noise.
Overall, I shot just under 90 images, which I whittled down to about 38 for
Flickr
, and for Behance reduced further to 25 final images, including my ugly mug. 
Shooting the various marquee signs as dusk melted into night was both fun and challenging. Trying to get the right exposure in such a a high-contrast scenario took a bit of experimentation. Shooting in RAW definitely helped, as did Lightroom.
Rockefeller Center was a bit of a bucket-list item for me. I'd only ever seen it in movies (especially the rink). So coming away with a few images I'm pleased with (including the vertical panorama) was a great way to wind up my trip.
Through the Looking Glass
Our training days were at the Adobe Offices in Times Square and it was a busy, brain-swelling couple of days. We didn't leave the office for lunch, so my only opportunities to photograph the area in the day time were from various windows on a few different floors: the 10th, 17th and (gulp) 43rd. Shooting through glass has its challenges, and you'll pick up on some reflections in a few of these shots, when I couldn't press the camera lens right up against the glass.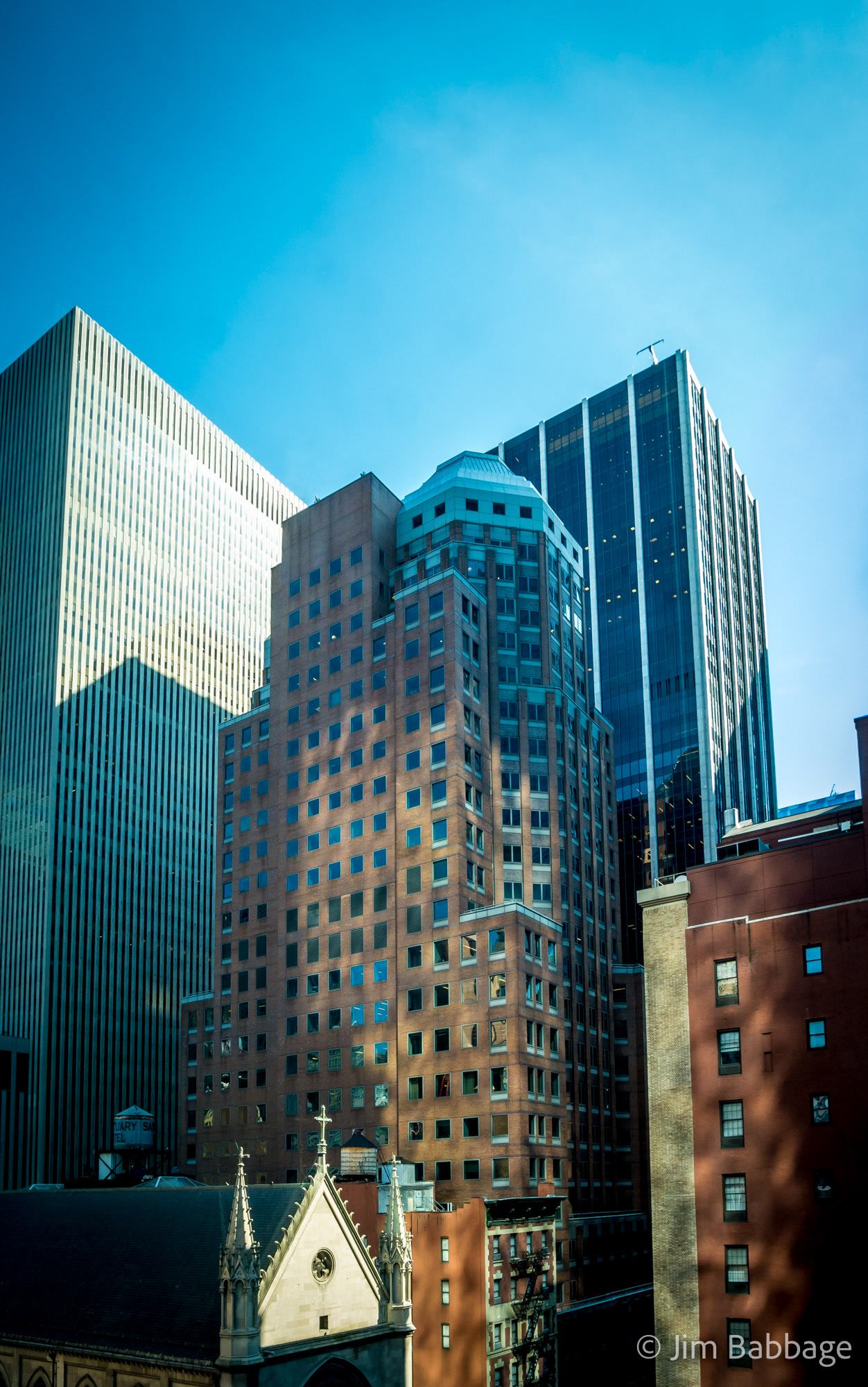 With evenings mostly free, I/we did a lot of walking around the area. The images are quick grabs from my iPhone.
I hope you enjoyed this tourist view of NYC. If you want to see the extended shot list, be sure to drop by my
Flickr site
.