Night at the (Neon Sign) Museum
This past December, I participated in my eighth Adobe World Wide Sales Conference (WWSC). Wow... eight years! I'll talk more about the conference in another project, but suffice to say - I work for an awesome company. As is my habit, if I arrive early enough, I try to do something focused on me. The days are long at WWSC and having a little reward for the work is always beneficial, in my book. 
Several years ago, I visited the
Neon Sign Museum in the daytime
with a colleague and had a fantastic time. I thought it would be great to see the Boneyard by night, with many of the old signs rehabilitated and actually working. So, I went with one of my work friends and his wife. It was definitely a worthwhile side trip and a great start to a busy week.
When I went the first time, I mistakenly thought I could not bring a true camera with me, so instead I simply brought my iPhone 5 for the trip. I learned when I arrived that a camera would have been fine, but not a whole slew of gear (like tripods and additional lenses). Well, I made lemonade out of lemons that day and was still quite pleased with what my little phone delivered in terms of quality. But THIS time, I knew better! I lugged my Nikon D750 and the 18-300mm kit lens, along with my iPhone 7+, and was very glad I did. The Nikon was much better at handling the contrast and exposure range of a night shoot at the museum. I still did not have a tripod or monopod, but I did have high ISO's and a decent sensor. And overall, I was very pleased with the results. I hope you are, too.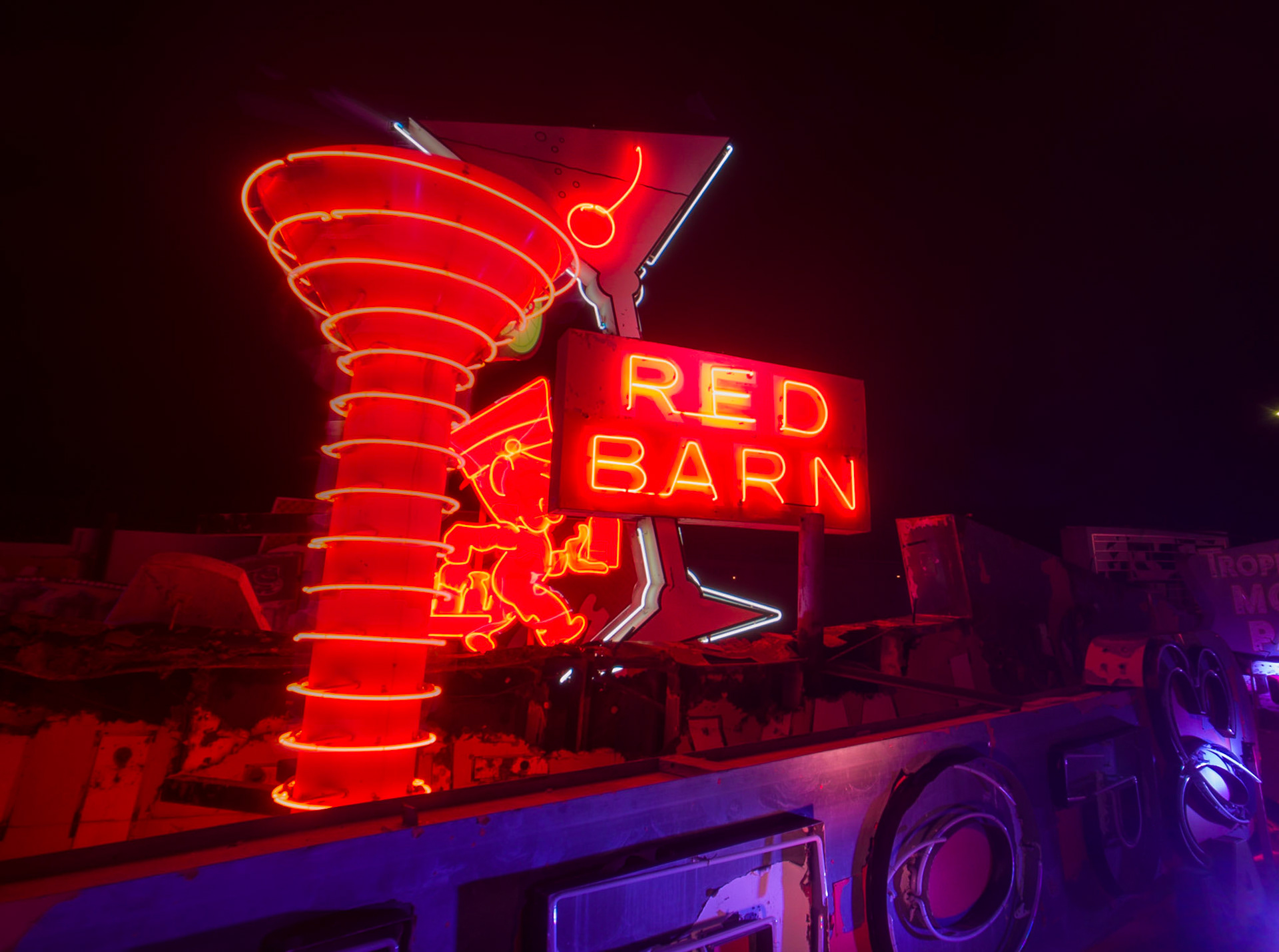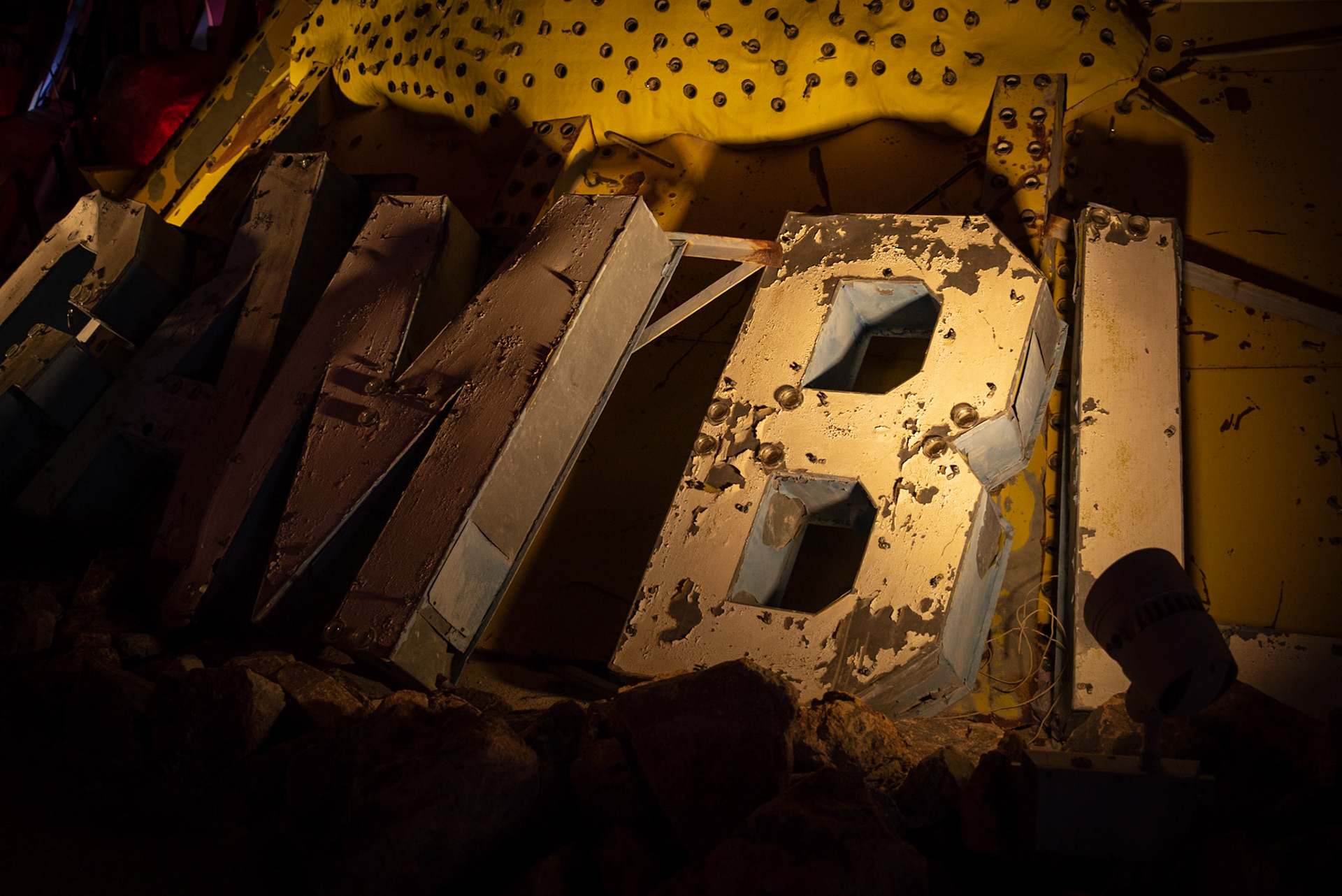 We also paid to see a new exhibit at the Boneyard, called
Brilliant
. This multimedia exhibit, created by artist Craig Winslow, ties together music, narration and projected visual effects to bring to life many derelict signs, that likely are beyond repair. While we were asked not to record during the performance, the light effects were left on for us afterwards, and I shot a few short clips with my phone, which I later assembled together in Premiere Rush, our new video editing tool. While watching this short video, remember...NONE of these signs are functional at all.
To wrap up the evening, we headed down to Old Las Vegas for a bite to eat, and I couldn't resist grabbing a couple shots of one of the main intersections.
I took many other photos, while in Vegas, of both the conference and just some personal photos of scenes I found interesting. Keep an eye out for another project (or two!) for those images.