Last weekend at the cottage, I took a short walk around the back of the resort, near the golf course. I wandered up a hill to one of the greens and stopped dead. As I looked around, I realized I had just found a new location to capture the night sky, with far less light pollution than my other golf course location.
During the day, it was a nice enough view, but not particularly breathtaking. But with the surrounding trees, I could visualize the potential for a night shoot.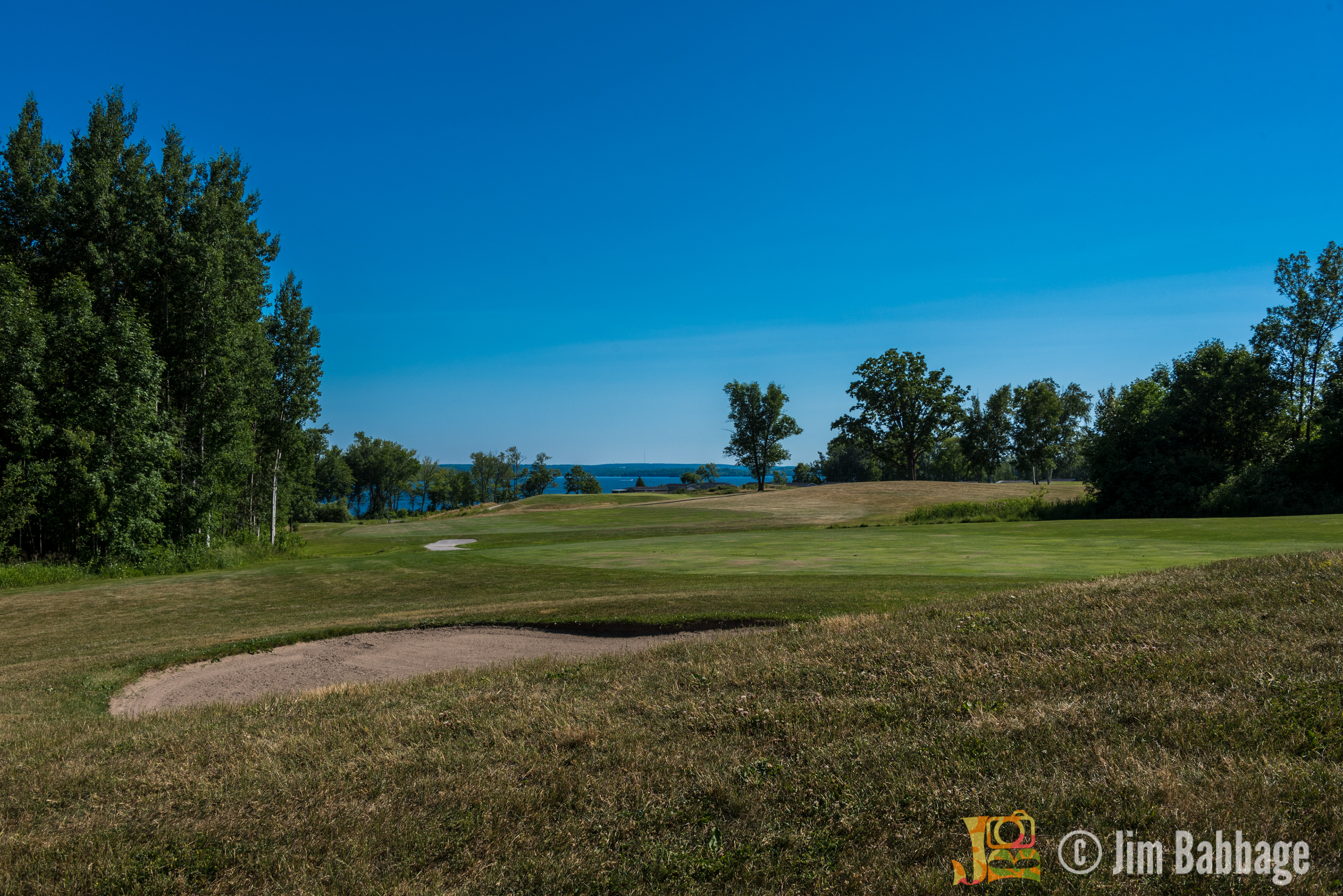 So that Saturday evening, around 12:15, I grabbed my camera bag and tripod and headed over to the same location. I was not disappointed in the end result.
As a reminder, my night shots don't start out the way they look in my projects here. No, no no. The original images are pretty anti-climatic, if I do say so myself. It's only through post processing (for me, that is Lightroom) that the image really shines. In fact, I've edited the above two images at least three times, each time thinking that I had the perfect rendition. Third time's the charm, they say.
As I was leaving my spot to head back to the cottage, I also noticed that the moon was rather low and large, so I trundled off to the beach to make a couple quick captures.