We're not talking about my summer life, but rather what surrounds me on a daily basis at the cottage.

After returning from a week-long photography master class in Santa Fe on Saturday, then moving the contents of our
old
 cottage into our
new
cottage, I honestly didn't think I'd have the energy or desire to make any more photos for a couple days. I was wrong. Standing on the deck Monday afternoon, while chicken sizzled on the BBQ, I was struck by all the bird and butterfly activity in the strip of meadow between the cottage and the forest. It didn't take long before I was itching to pull out my camera. 
Our cottage faces protected, treed land, which eventually leads to Rice Lake. I often joke that I have "seasonal lake views", in the spring and fall, when there are no leaves on the trees. 
Just past our firepit, the land slopes down to the trees and the transition area is full of wild, native plants such as thistles, asters and Queen Anne's Lace.
While it's a prickly barrier for us humans, I've learned the blossoms of the thistle serve the local wildlife well; butterflies and bees gather nectar and pollen from the vibrant purple blooms, and yellow finches ransack the spent flowers, yanking out seed pods for food.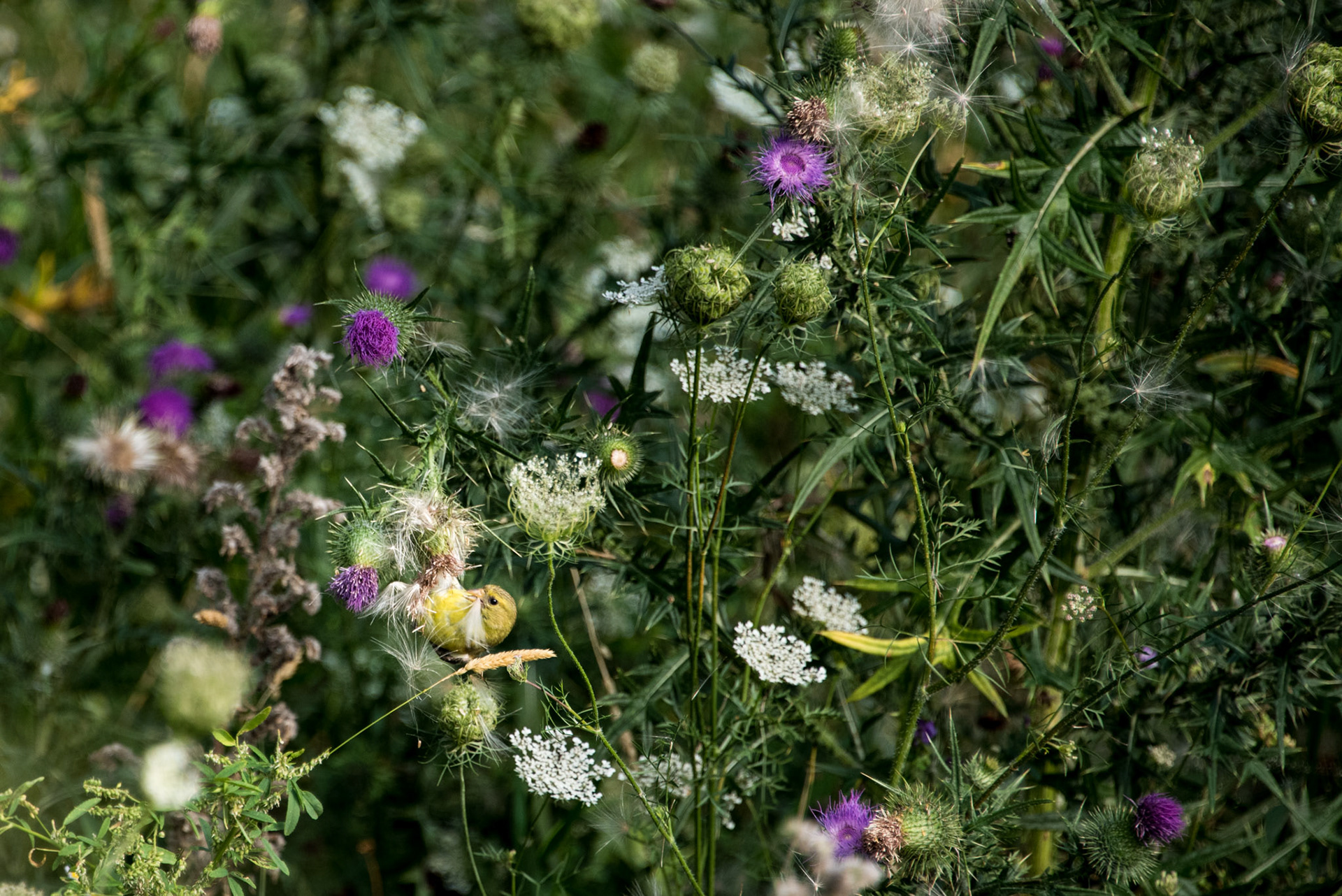 And this also serves the thistle quite well; my lawn was carpeted with thistle seeds this weekend thanks to the finches. I expect I'll see more thistles next summer, as the little seeds take to the wind.

I hope you've enjoyed this little break. I know I did.