The cottage we recently bought is located in what I would call the outer edge of "cottage country" in the Kawarthas. It's a very reasonable 1.5 hour drive in good traffic. That in itself is great but there is another interesting characteristic to our location.
Unlike what you might think of as typical cottage country, we're smack-dab in the middle of Kawartha farm country! Rather than seeing kilometres and kilometres of trees and rocks and water, we are treated to views of sprawling farms - hay, cattle, horses, sheep and of course, vegetables. The most noticeable of the veggies (visually) is corn. It's easy to spot, after all.
The resort is located off Villiers Line, a road that literally ends at the lake. The drive down this hilly, mostly gravel-covered road is lined with farms, many of which are owned and operated by some member of the Elmhirst family. The Elmhirsts have been in this area since the early 1800's, and some of them also run the lovely
Elmhirst's Resort
on the shore of Rice Lake (less than 15 minutes from the cottage). These first 5 images are from one of several of the Elmhirst farms along Villiers Line. I admit, the show-stopper for me was this amazing mailbox.
North of Highway 7 on Indian River Line, is
Indian River Acres
. Friends of ours actually discovered it a few weeks ago, by following the hand-drawn signs advertising sweet corn! We've been regular shoppers since then. This family-run farm grows corn, tomatoes, potatoes, zucchini and other squashes (including pumpkins!), beets and of course, sweetcorn. They use organic growing practices with all of their vegetables, using no pesticides in the growing of their produce. A very friendly, personable family, we've chatted with both the husband and wife (Kevin and Janet), which is how I found out they have a
twitter account
! Now I follow them to see what's for sale at the small booth on the front of their property. Aside from managing the farm, both of them have full-time jobs! Talk about dedication!
Indian River Acres is also part of a "shop local" initiative in the
Otonobee-South Monaghan Township
, and they opened their farm for tours this past weekend. We attended, learned a lot about corn and were treated to a free sample (we already knew how great their corn tasted).
With our "summer home" surrounded by farms, one of the things I wanted to do was shop local and support nearby farmers as often as possible. We buy a lot of our produce, eggs and even meat from nearby farms and I must say, it feels good to buy direct like this, for many reasons:
1) The food doesn't get any fresher than buying it an hour out of the ground.
2) We're directly supporting local families. 
3) We're helping the local economy.
4) We're builiding new relationships and learning about the area around us.
Linus would be right at home
I was very happy to learn that Indian River also grows pumpkins! I know where we're buying our Jack-o-lantern pumpkins this year. A little trivia for you about pumpkins: when they start to change color (green to orange) they are as big as they are going to get.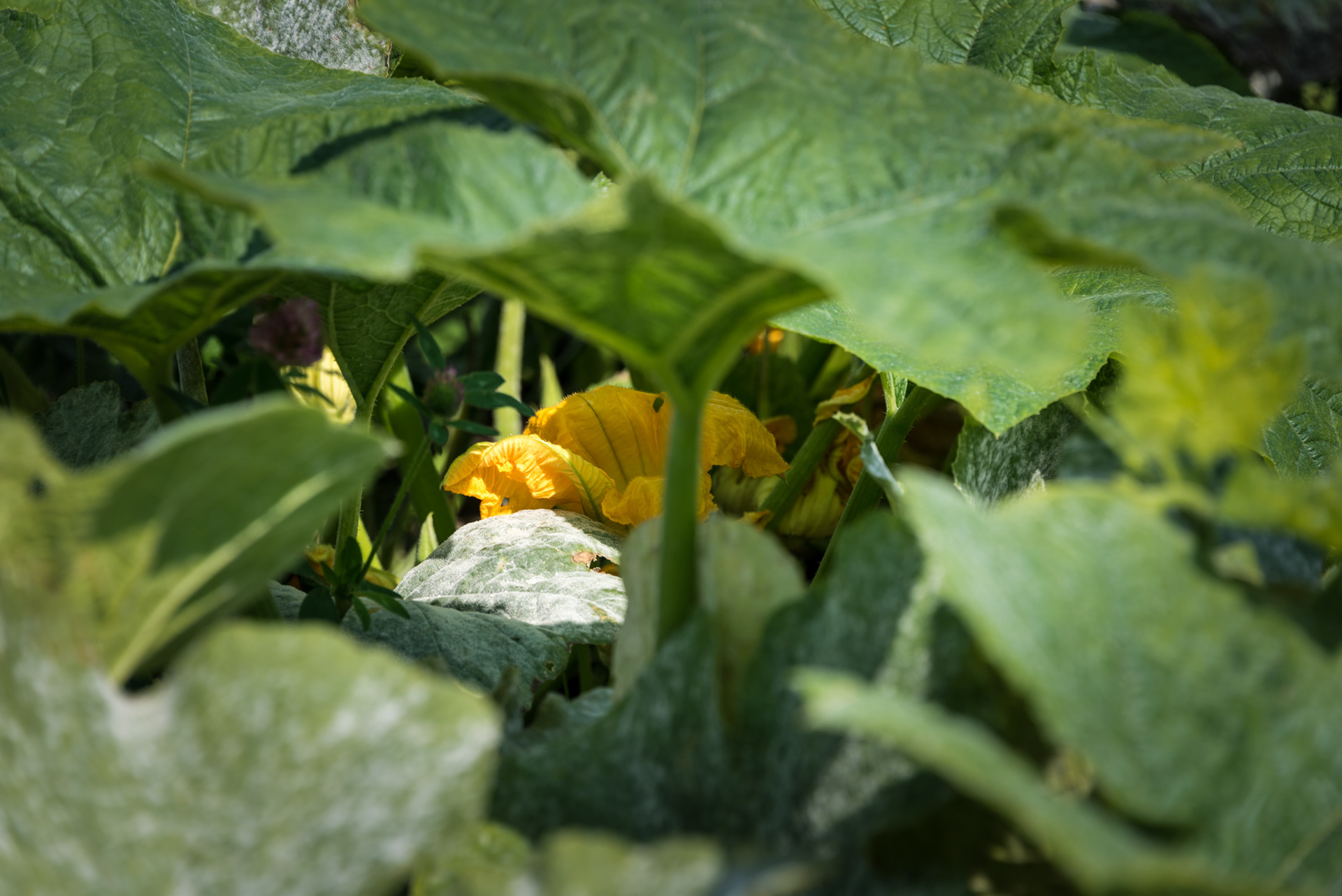 The "fleet" was also on display at the farm field tour. I couldn't resist making some close up shots of the Case tractor.
I hope you've enjoyed this short tour of the real-life Farmville. If you have the opportunity to shop local, please do it. As the saying goes, Farmers feed Cities. Let's never forget that, and all the hard work these people do.