Adobe 2016 World Wide Sales Conference
Each year, Adobe brings together over 4,000 of its worldwide sales team for a week of analysis and celebration of the year behind us, and seminars and training to prepare us for the year coming. It's an opportunity for what is largely a force of remote workers to network with colleagues and share stories, inspiration catch up with each other.
For me personally, it is this and more. The Adobe Worldwide Sales Conference (WWSC) gives me an opportunity to learn and reflect on the larger business that is today's Adobe. It's not just Photoshop and Acrobat (and other digital media tools). A lot of people don't realize that Digital Marketing is a huge business aspect of Adobe. In fact, technology research companies 
Gartner
and
Forrester
 reports show the company is more often than not seen as a leader and innovator in this area, ahead of companies like IBM and Oracle. 
This innovation shows no sign of slowing down, either. Adobe is constantly tweaking its entire toolset to better suit its customers, be they creatives of any type (Creative Cloud), B2C, B2B (Marketing Cloud) or business process management (Document Cloud). This sales conference gives me the whole picture and features many customer success stories that help in reminding me how relevant Adobe has become to essentially
any
form of communication.
Many of the stories shared by customers live on stage inspired me.  Even though these stories were often from big business, I recognized the capabilities of the Marketing Cloud could have huge potential in education, for both personalizing the student experience and helping schools better understand their customers, the students.
I work for a cool company. A company that is not resting on its laurels. Not by a long shot. 
A skilled team of professionals
This project isn't just about me and my experiences at the WWSC. You see, this year, Adobe did something incredibly special. They invited a team of students and faculty from
Clemson University
to document the entire event. To my knowledge, we have never done anything like this before. The team were charged with capturing photos to start a photo library, building out quote templates and creating a task list for the upcoming events at the conference. 
Not only were they up to the challenge, they far exceeded it, producing a vast array of amazing, professional-grade content: 
- 4 Conference Highlight Videos
- 4 Adobe Employee Spotlight Videos
-15 Quote Graphics
- 3 Facebook Banner Graphics
- 4 Animated Graphics
- 6.2 GB of Images 
And the Clemson team had their own goals as well;  
- Showcase Clemson
- Professional Development & Networking for Students/Staff
 
They met with and interviewed employees from across the global sales force. Our top level executives (including Adobe President and CEO 
Shantanu Narayen
 and S.V.P. of Worldwide Field Operations, 
Matt Thompson
) took time out of an incredibly hectic conference schedule to not only welcome these students and faculty, but engage with them. 
This, quite frankly, impressed the hell out of me, and gave me yet another reason to love working for Adobe.
After capturing all the still images, the video, the sound bites, after sculpting it into complete video segments, designing motivating "quote" graphics and animations, and then sharing all this phenomenol content 
live
 to social media, one student, 
Alexa Rickard
, also took the time to 
thank
 Adobe for the experience. Thank
us
. I would argue we are the ones who should be (and are) thankful. Please check out this
energizing Slate story
created by Alexa. It gave me goosebumps and made me so proud to be part of Adobe.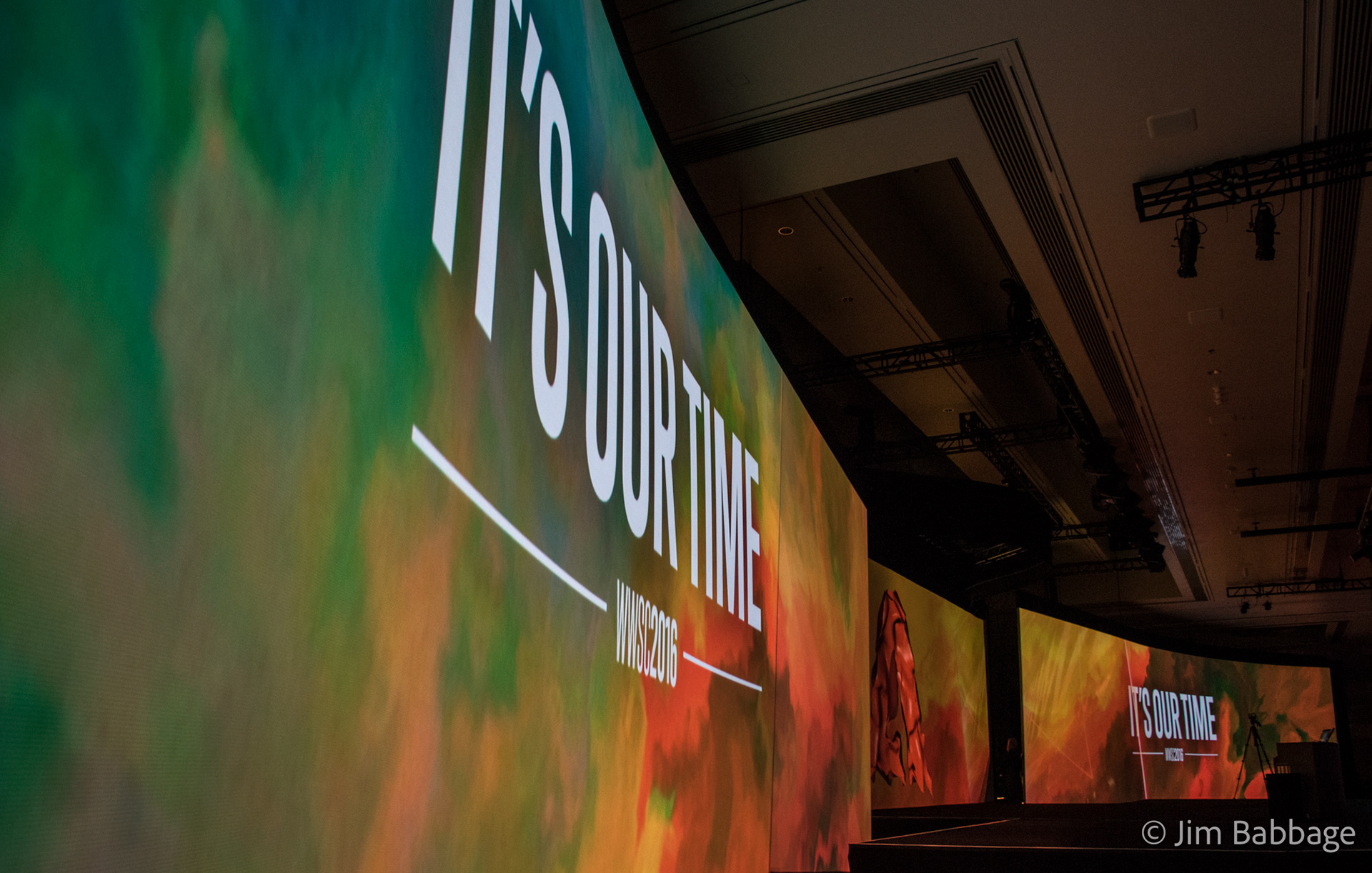 My mandate at the conference is to participate and pay attention to what's happening on the stage, or in the break-out sessions, so I don't tend to take many photos at the event. But I'm a photographer at heart and I must make some imagery or end up feeling lazy. LOL. So here you have my collection.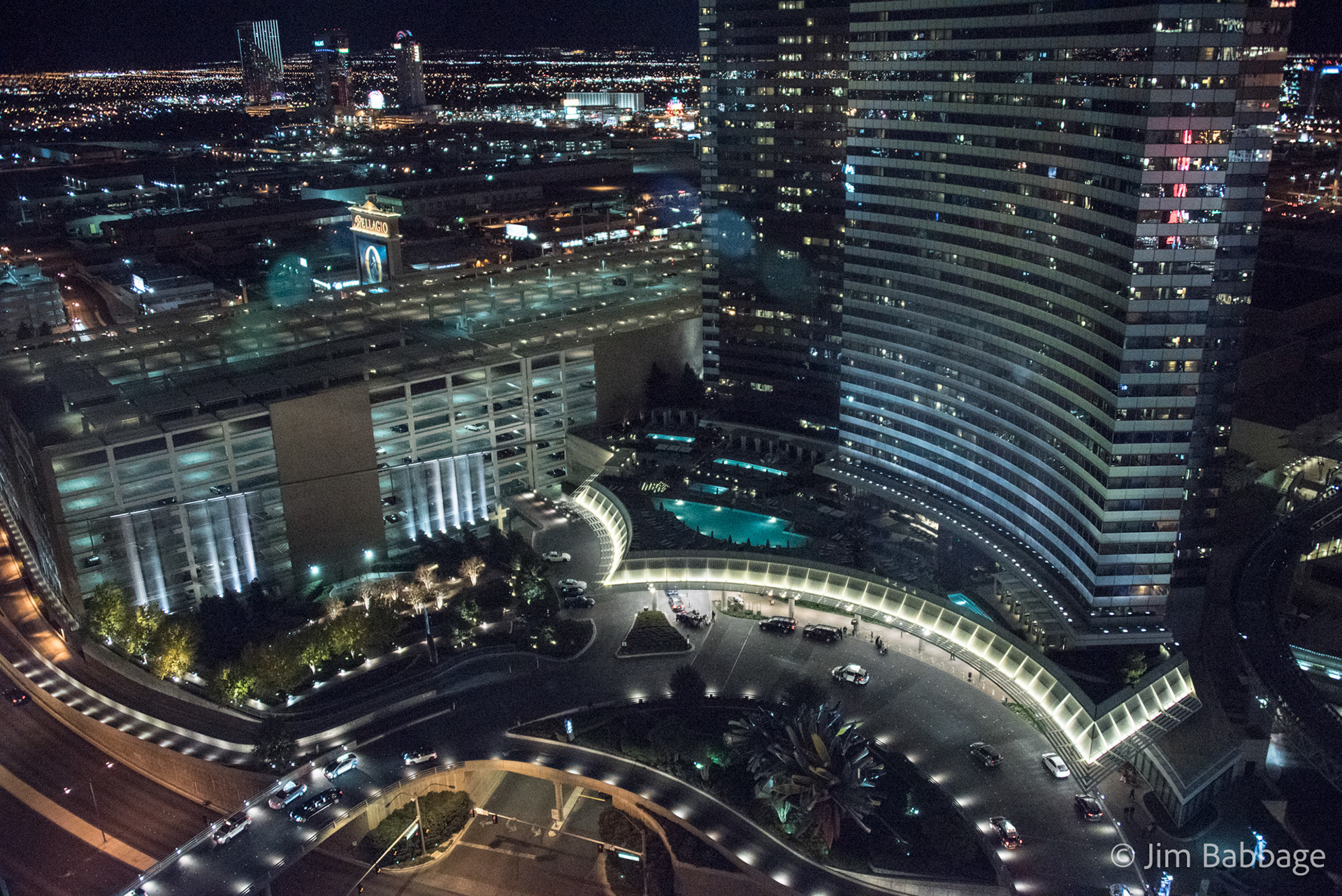 The intro projection animations for each general session just blow my mind. Here are a few stills.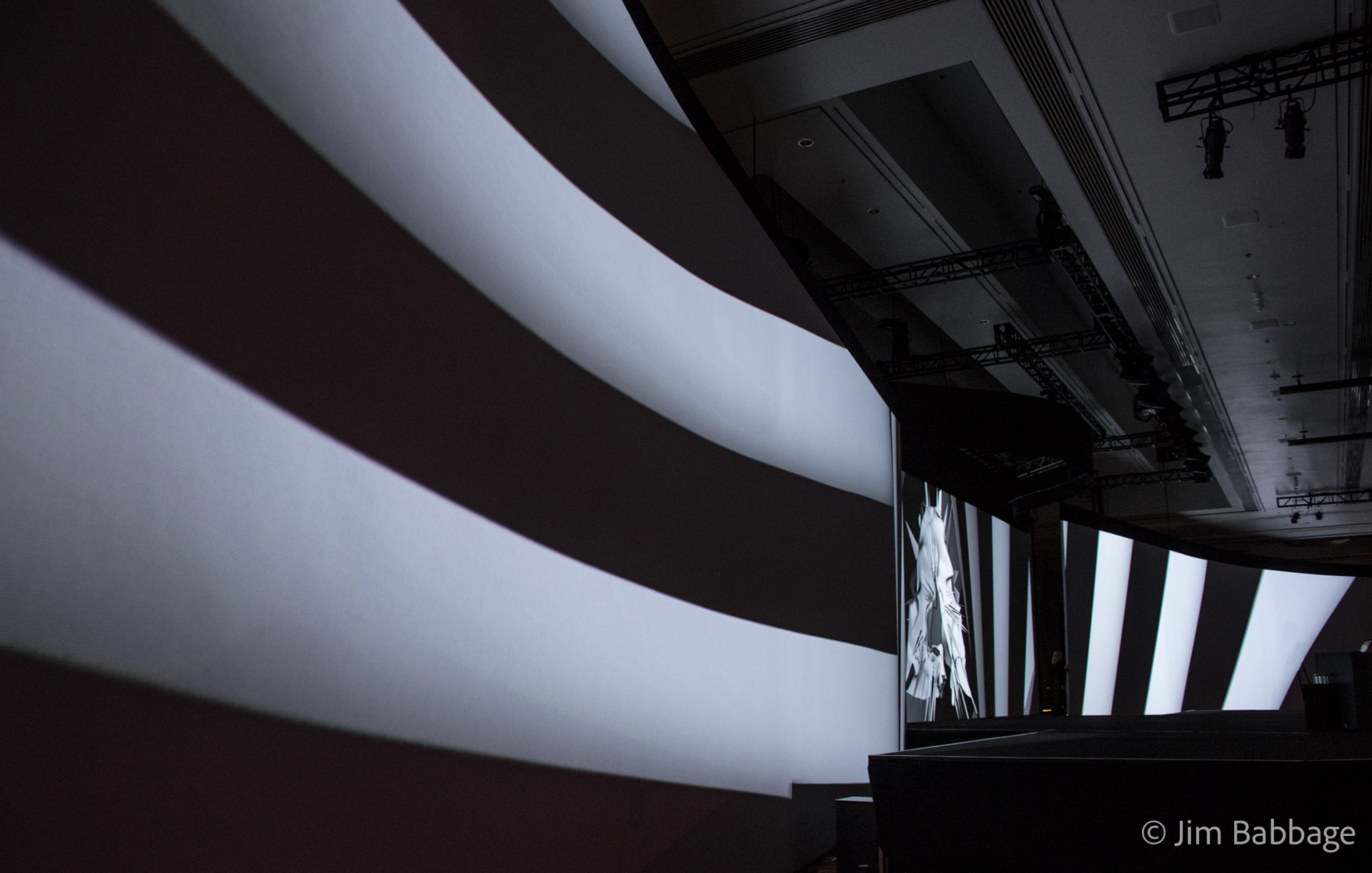 The ubiquity of the Adobe PDF format and the recent push from simply Acrobat to Acrobat Document Cloud (where there is now a seamless 360 mobile/desktop workflow) show that even one of Adobe's oldest brands is not being left behind. 
And of course, the Creative Cloud toolset  and services continues to deliver more magic more quickly than ever.
Adobe's founders, John Warnock and Chuck Geschke, started the company with the belief that, when it comes to results, the how is just as important as the what. This philosophy is still at the core of our culture today and the values that are the foundation of our company: genuine, exceptional, innovative and involved.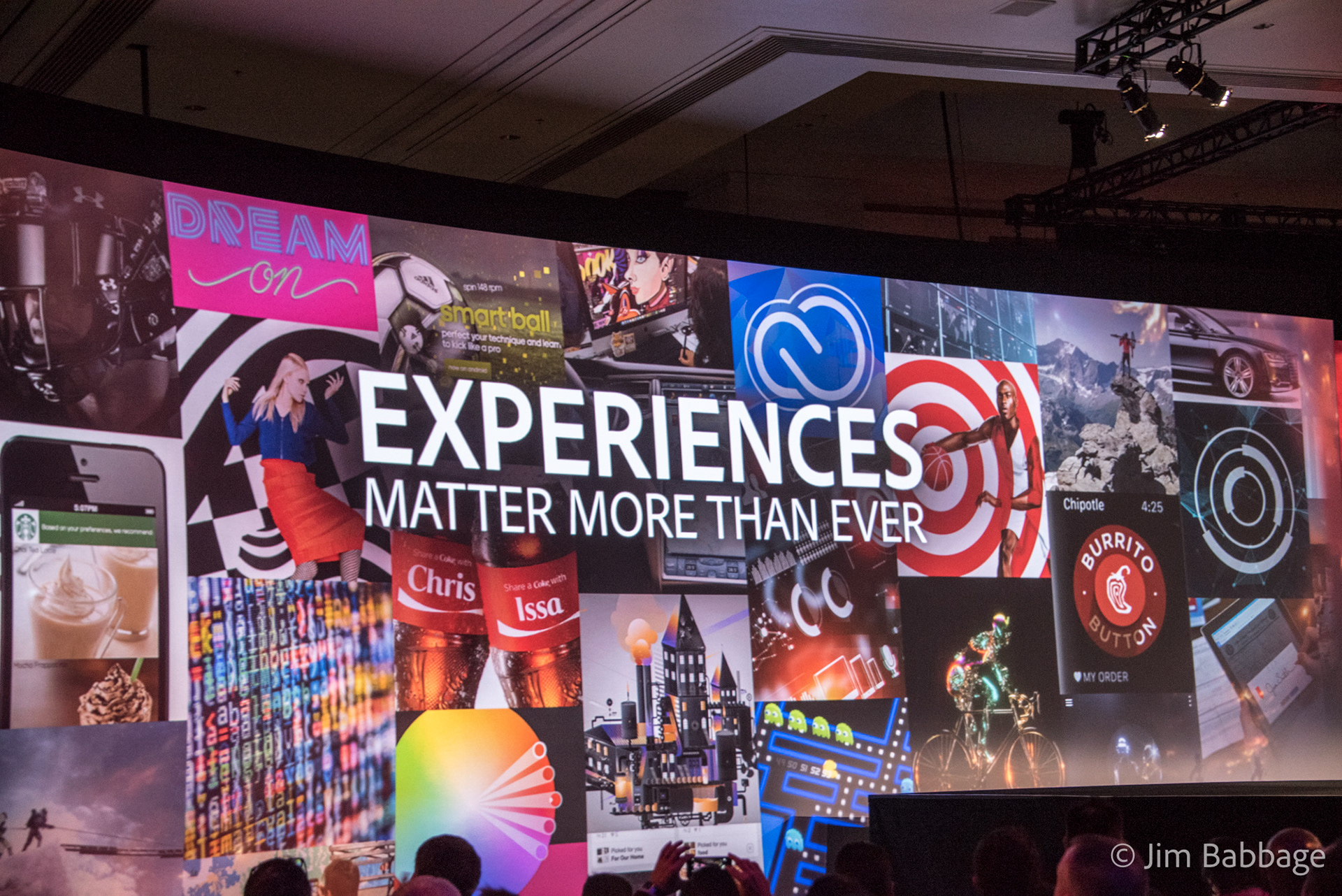 I did find some time to capture the holiday ambiance at the Aria Hotel as well. Some on DSLR, others on my iPhone.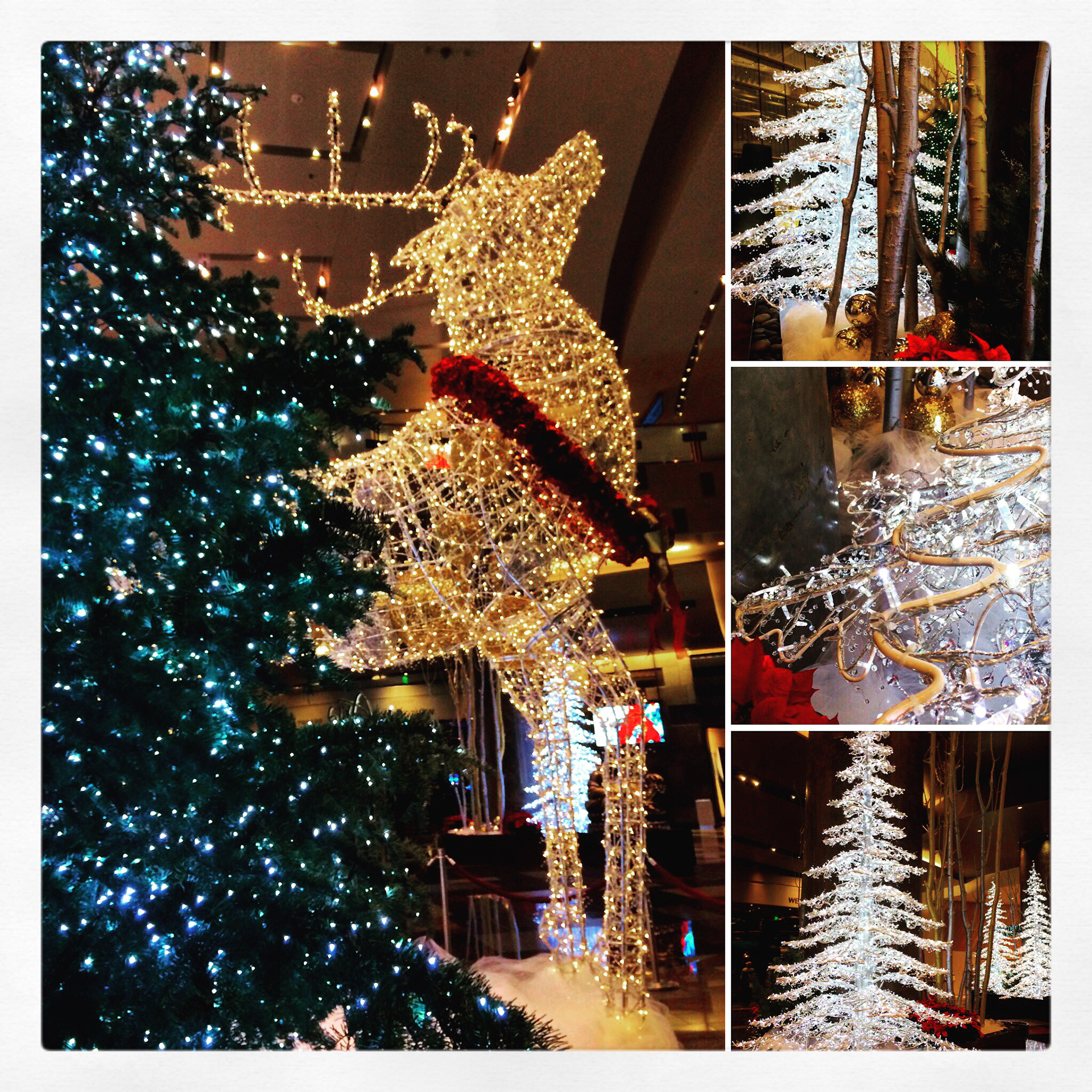 All wrapped up, no exchanges 
I never thought I would find another career as rewarding or as challenging as teaching. I was wrong on this point. As much as I love teaching, this role at Adobe gives me the chance to impact so many more lives, young and old alike, while still keeping my feet in the education world. I'm very grateful for this situation. I haven't lost touch with the roots which, really, prepared me for the job I now have.
Every once in a while, my boss jokingly asks me what I want to do when I grow up. Well, I don't want to grow up. I have what I want right now.