This past Saturday, my wife Karen, our friend Gail and I visited the
Aga Khan Museum
in Toronto. Despite having been open for more than two years now, and only a 20 minute drive from home, it's a place we had yet to experience.
The Aga Khan Museum displays Islamic art, Iranian (Persian) art and in general aims to educate us about Muslim culture. It is home to various collections, including artefacts from the private collections of His Highness the Aga Khan, the Institute of Ismaili Studies in London, and Prince and Princess Sadruddin Aga Khan, which showcase the artistic, intellectual and scientific contributions of Muslim civilizations.
Thank you, Wikipedia, for a great short description!
There are also
temporary exhibitions
on view. Currently, you can wander through the mind and sketchings of Portuguese architect Álvaro Siza, seeing how he envisions a new visitor centre for Alhambra World Heritage Site. Ending soon is the enlightening, frightening and depressing at the same time, exhibit entitled, Syria: a Living History. Photography of any kind is not allowed in the temporary exhibits, but is allowed in the permanent exhibit area, as long as flash is not used.
I did not shoot a lot on this trip but I captured several images I liked, even taking the time to post some of them on Instagram. The majority of my processing was done on my iPad. Enjoy!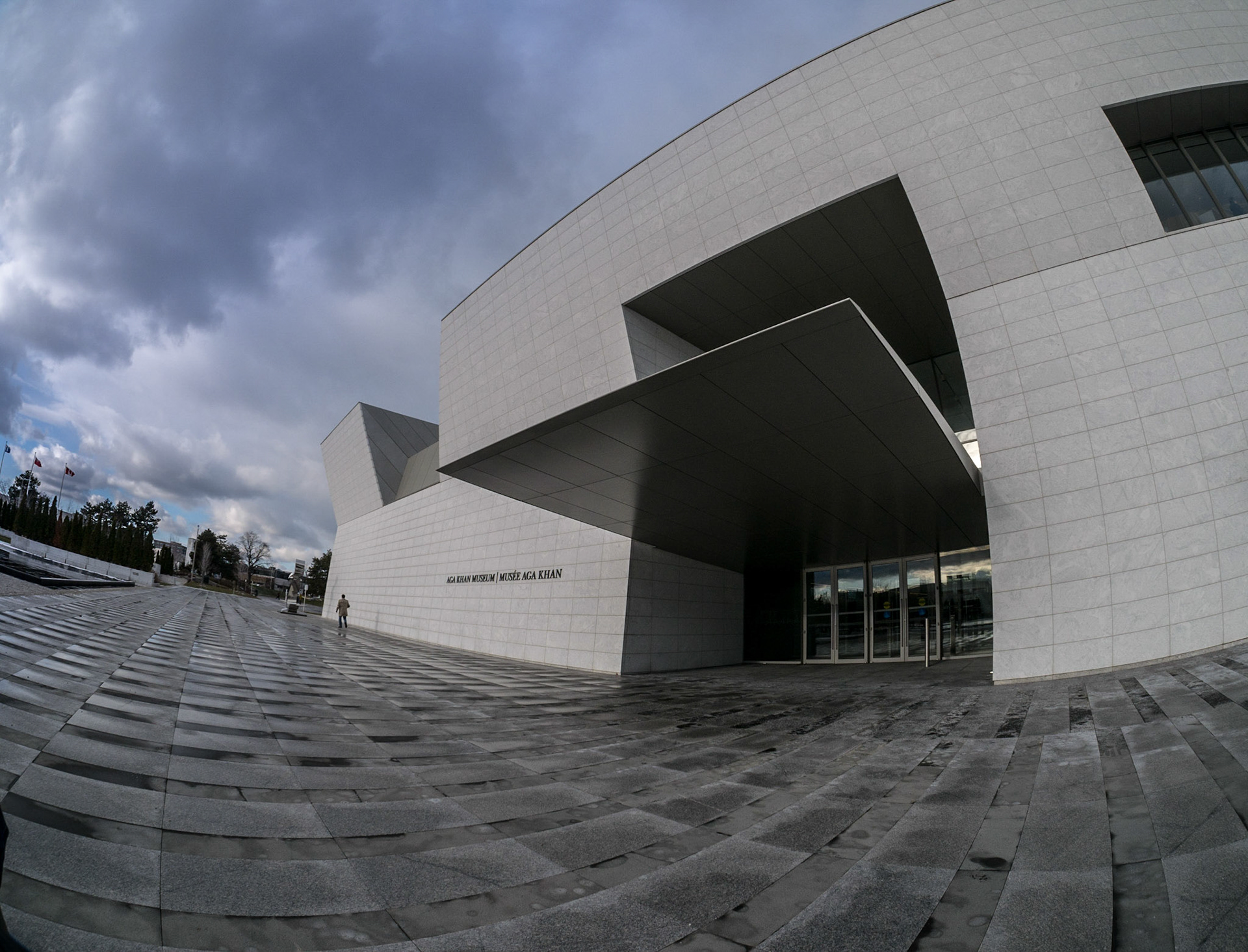 The
Aga Khan Park
is a serene transition space between the museum and the Ismaili Centre, seen in the background of this photo. A friend of mine, Rob Hart, has captured some stunning dusk and night photos of the area. I keep bugging him to put some work on Behance, but he hasn't gotten round to it yet. You can however, check out some of them on his FaceBook page. Here
is a link
to one I really like.