Starry, Starry Nights - An Adobe Spark Page Project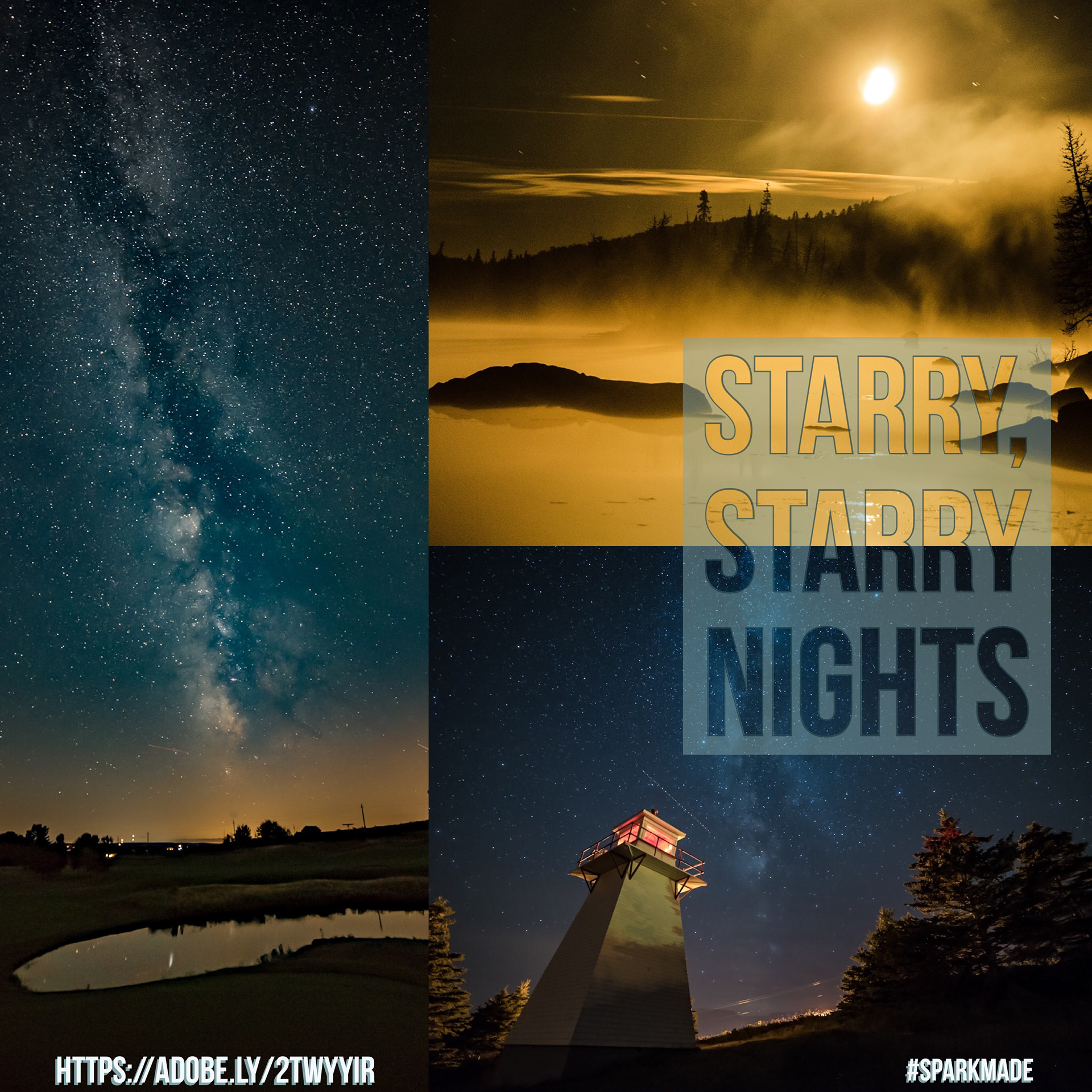 Recently I posted one of my night shots on Instagram. The response was incredible (for me, anyway) and among those responses was a message from one of my former journalism students. She's been working at HGTV for some time now. Most recently, she was putting together a project for the website on why to visit the countryside in Ontario. My Instagram post caught her attention immediately and she asked if she could feature the image in this upcoming story/photo gallery. Of course, I said yes.
Around the same time, the Adobe Spark Insider team was asking its user base if they had any Spark Pages on the night sky. At the time, I did not, but I took it upon myself to gather up my favourite night shots from the past couple years and put them together in a Spark Page. The story is below. and also the link to the HGTV.ca posting.
After sharing the original Spark Page through social media, the social media manager for Spark also commented through Twitter and they shared the story to their followers.
View the Spark story inline below or check out the
full page experience
. Since the story was published (August 1, 2017, to now (August 3), there have been 253 views.
If you haven't tried Adobe Spark for yourself yet, I encourage you to
give it a go
. The mobile apps are free and web access to Spark is also freely available,only requiring a social media or Adobe ID login.