The annual Excellent Adventure has come to a close for 2015 and this year, the four of us (myself, my friends Tom Green and Doug Winnie and my son Joseph Hutt) went where none of us had gone before; the Rock. It was a great week. We saw many amazing things in Gros Morne National Park and Woody Point where we stayed, and got a good dose of culture and history in St John's (All four of us became Honorary Newfoundlanders at a Screech-In on George Street in St. John's).
I have culled nearly 560 photos down to about 160. That series went on Flickr last night. This series is culled further, but it's still large enough that I've decided to break it up into parts (a technique I'm stealing from fellow Behancer - David Martin. 
Part 1
was the beginning of the adventure, so you will see photos from  Pouch Cove. 
Part 2
includes photos from Witless Bay, Colony of Avalon. 
Part 3
covers St John's, Cape Spear and Signal Hill. 
Part 4 covers the first three full days at Woody Point (Sunday night to Tuesday night).
Part 5 encompasses the Hike from Hell.
 
Part 6 focuses on a much nicer hike to West Brook Pond.
Northwest of (and on the other side of the province from) St John's, deep inside Gros Morne National Park, is Woody Point. At first blush, it appears to be a sleepy little fishing village that has somewhat tuned into the power of tourism for survival. Aside from the brightly colored shops by the water, though, Woody Point also sports a very new, advanced Discovery Centre, hosts a yearly Writers at Woody Point event (Margaret Attwood among others, was attending this year), and hosts intimate concerts from music artists such as Bruce Cockburn. There are many local artists selling their creations at both the Discovery Centre, and in-town shops.
Woody Point was to be our main base of operations for the balance of our trip out east. Not our usual "camping" trip to be sure, but with another year behind me, sleeping on a real bed, off the ground, was greatly appreciated.
This series also includes some iPhonography (using Instagram and Aviary), as well as a few "artist renderings", created with Adobe PaintCan.
Heads up!
This is a long series. I probably could have broken it down into night and day, or Woody Point and just the lighthouse. Let me know what you think.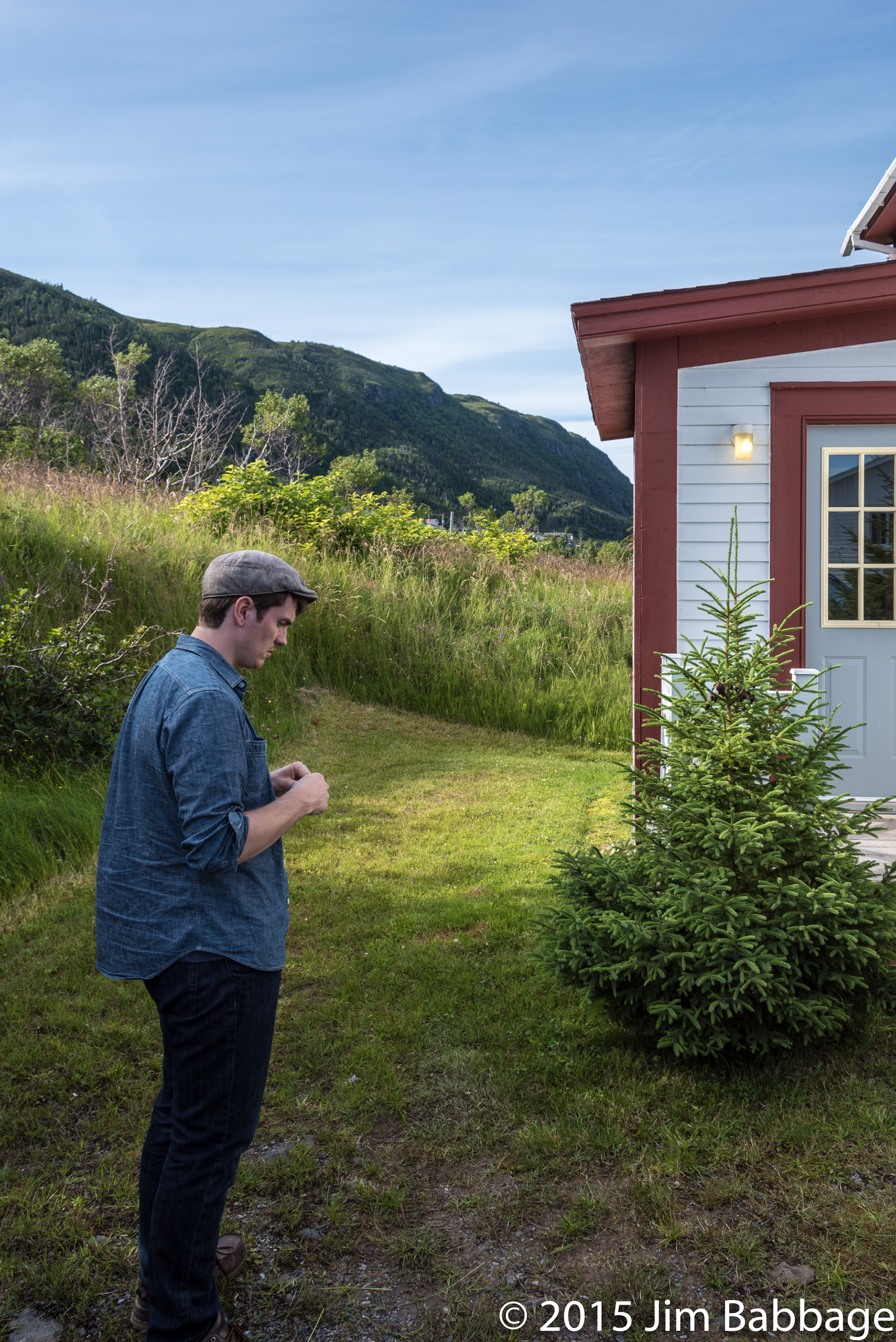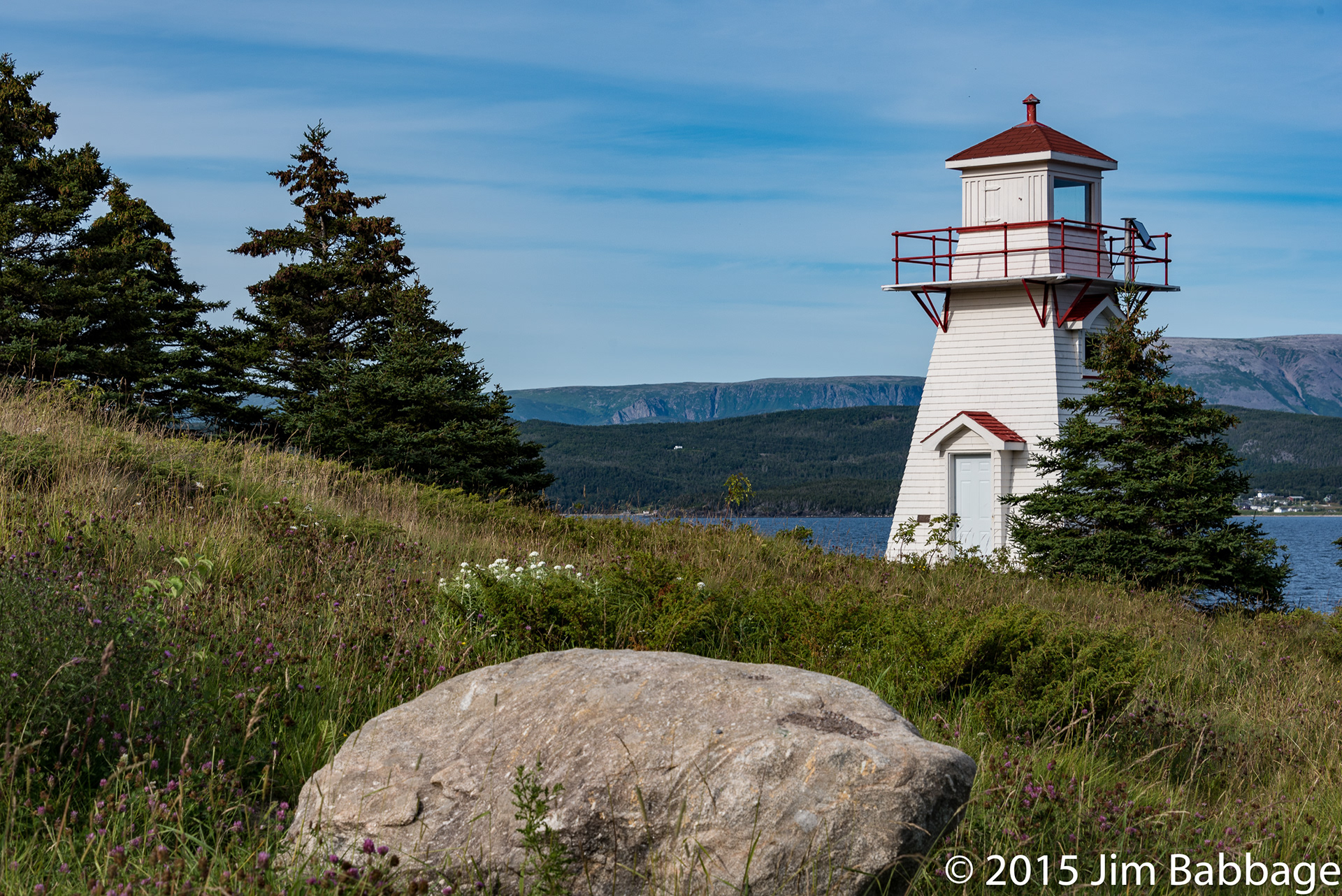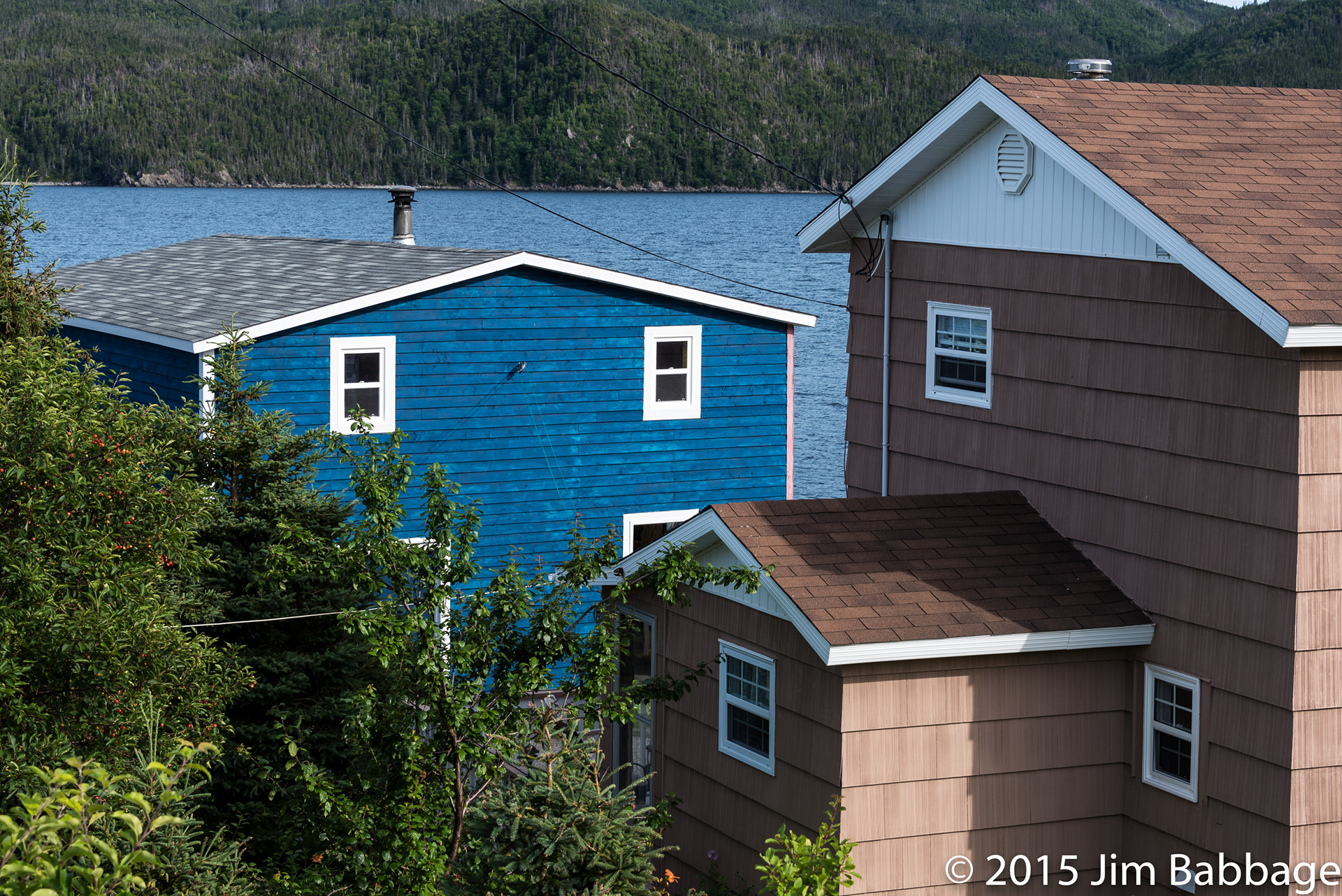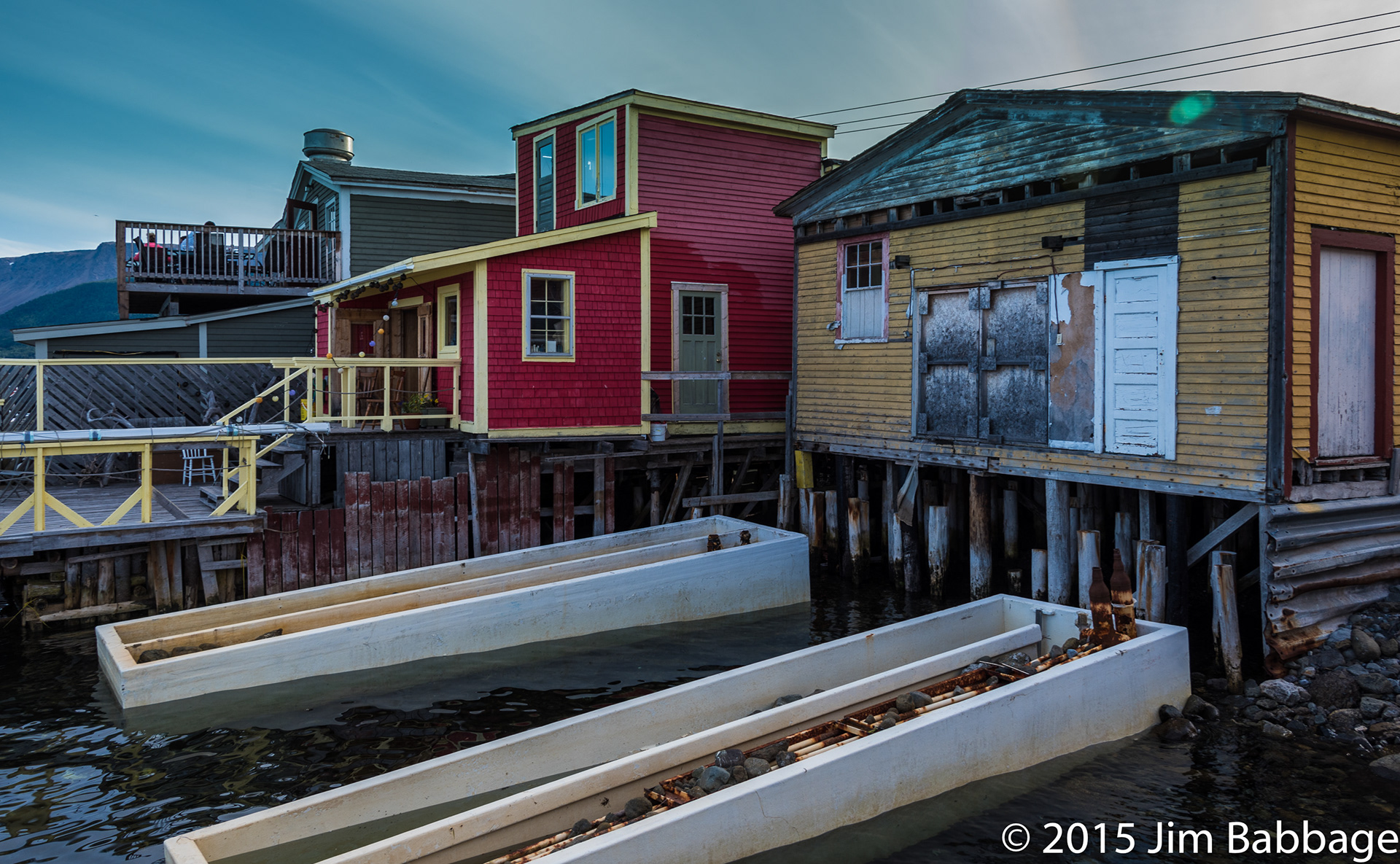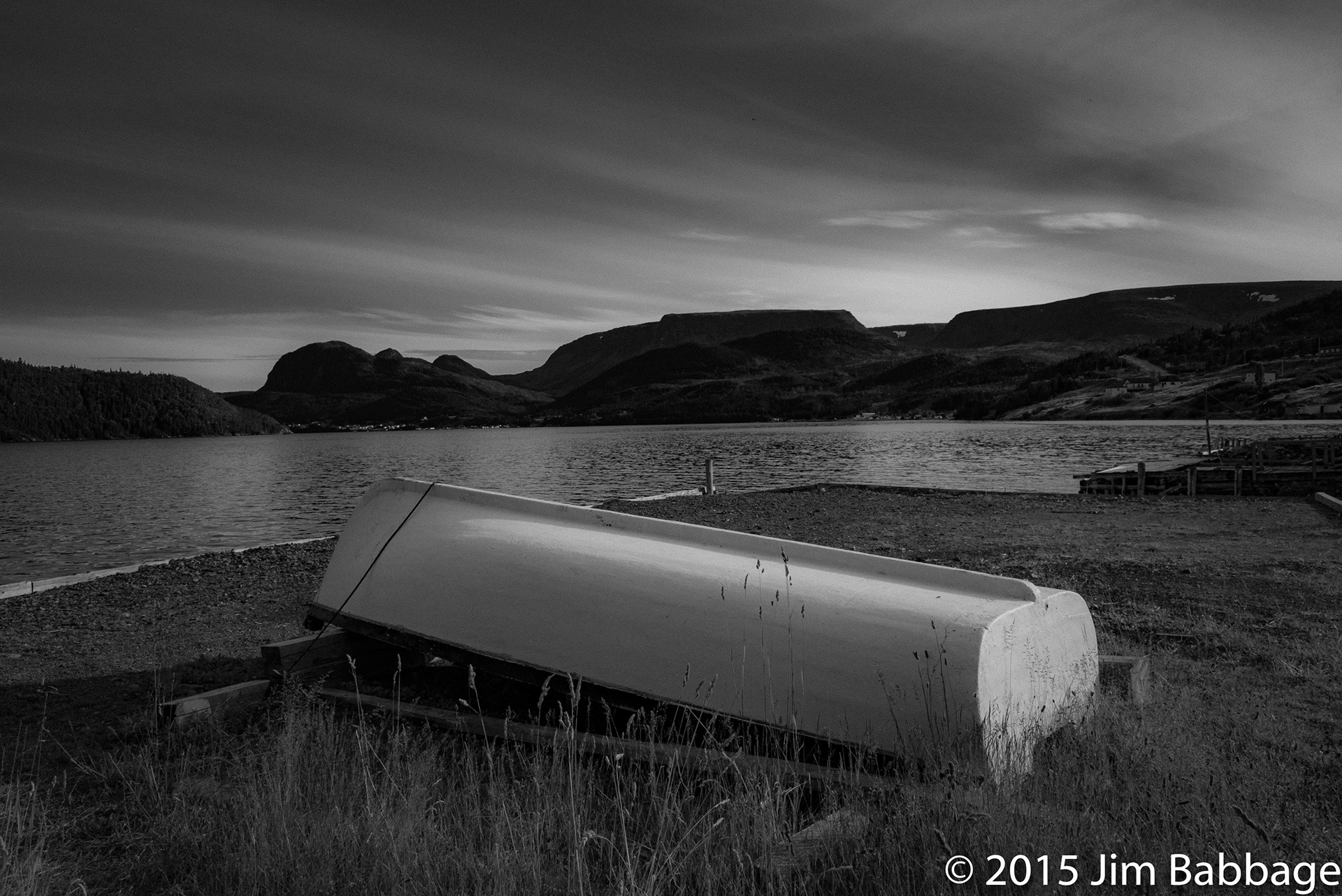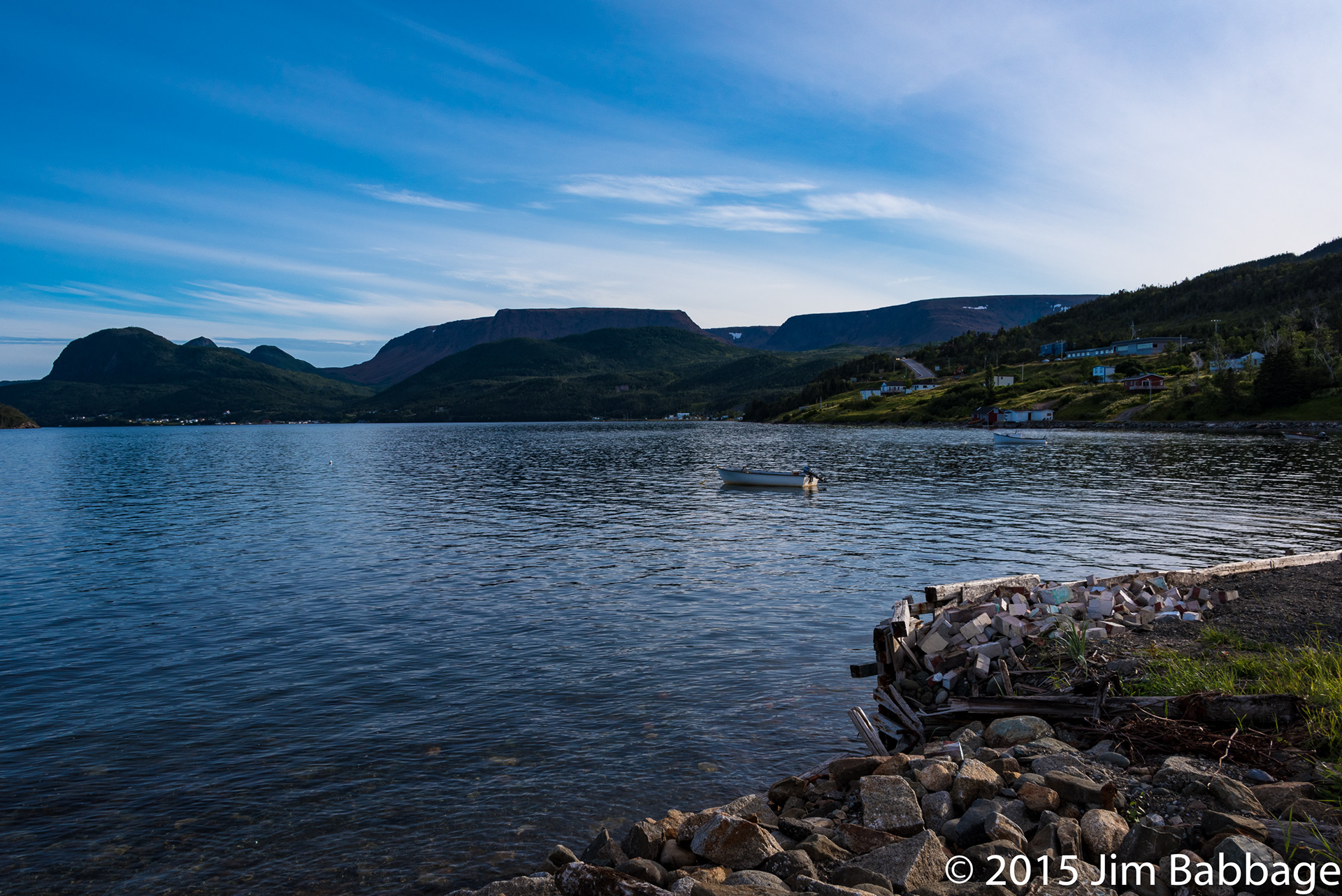 A short walk from Uncle Steve's Place (the cottage we were renting) was the "working side" of the village. Not pretty in and of itself, it gave us a spectacular view of the bay and presented many opportunities to capture part of the less polished (but no less interesting) side of the village.
LIttle did I know, that this beauty was a foreshadowing for the following day. A very wet day that altered our plans.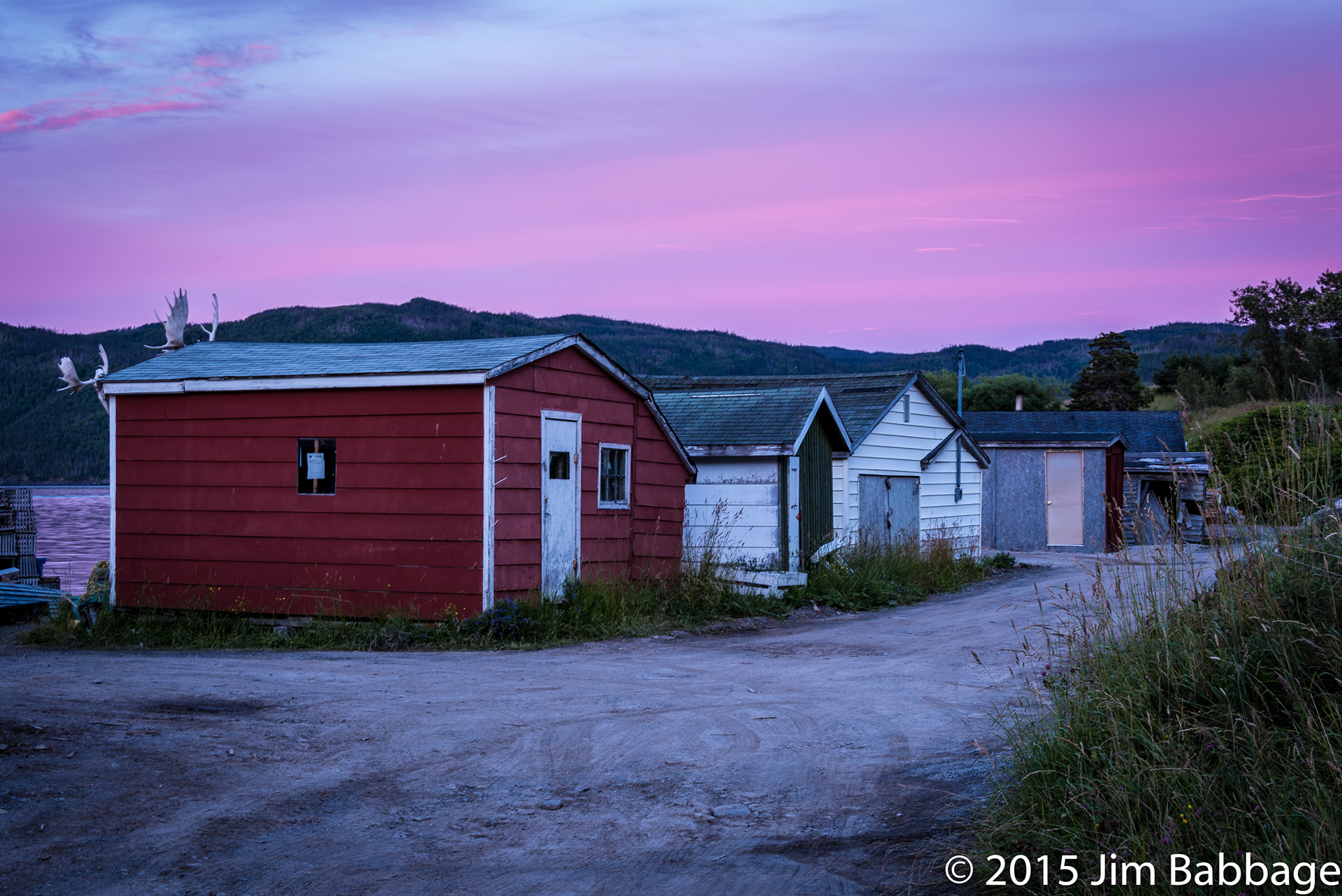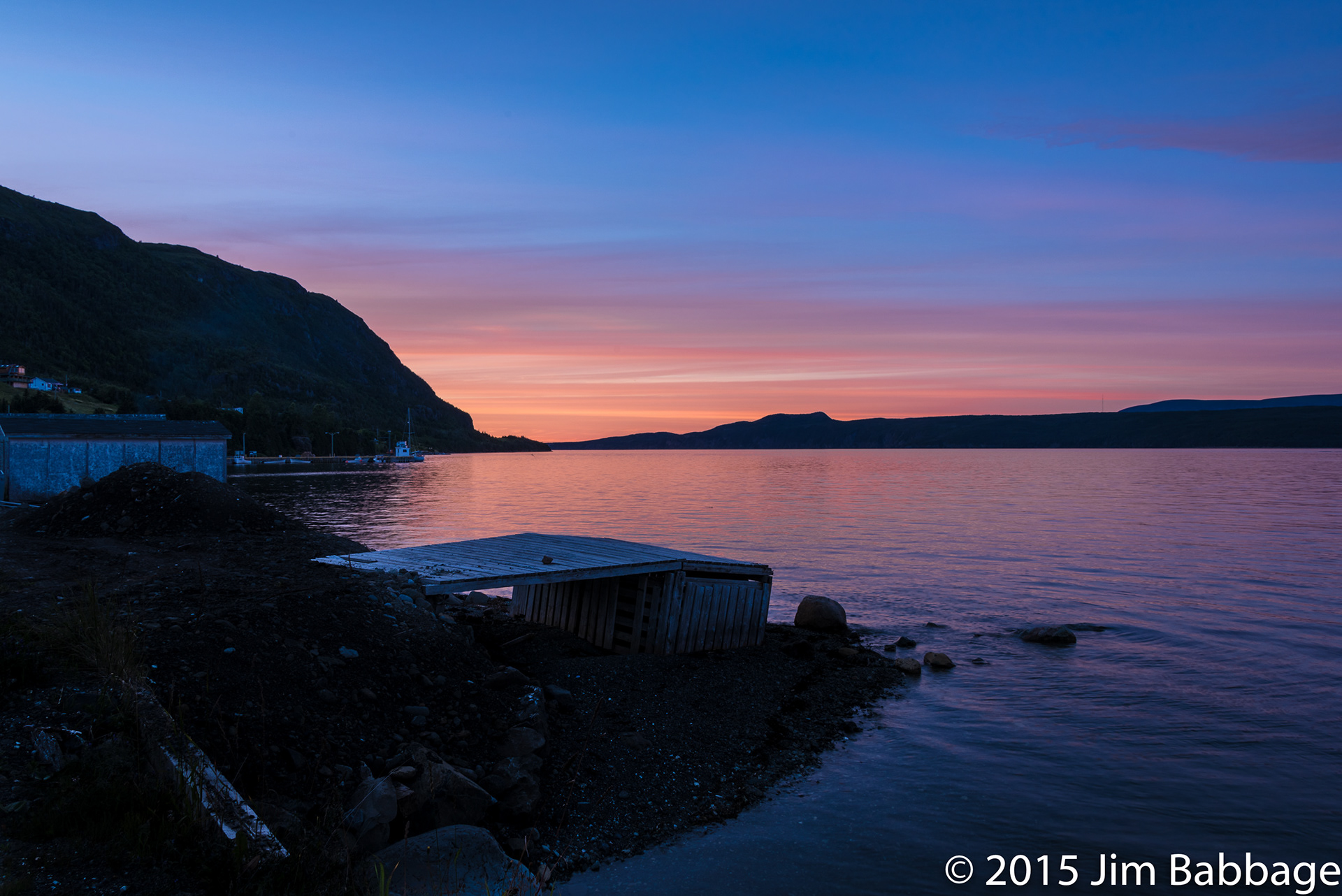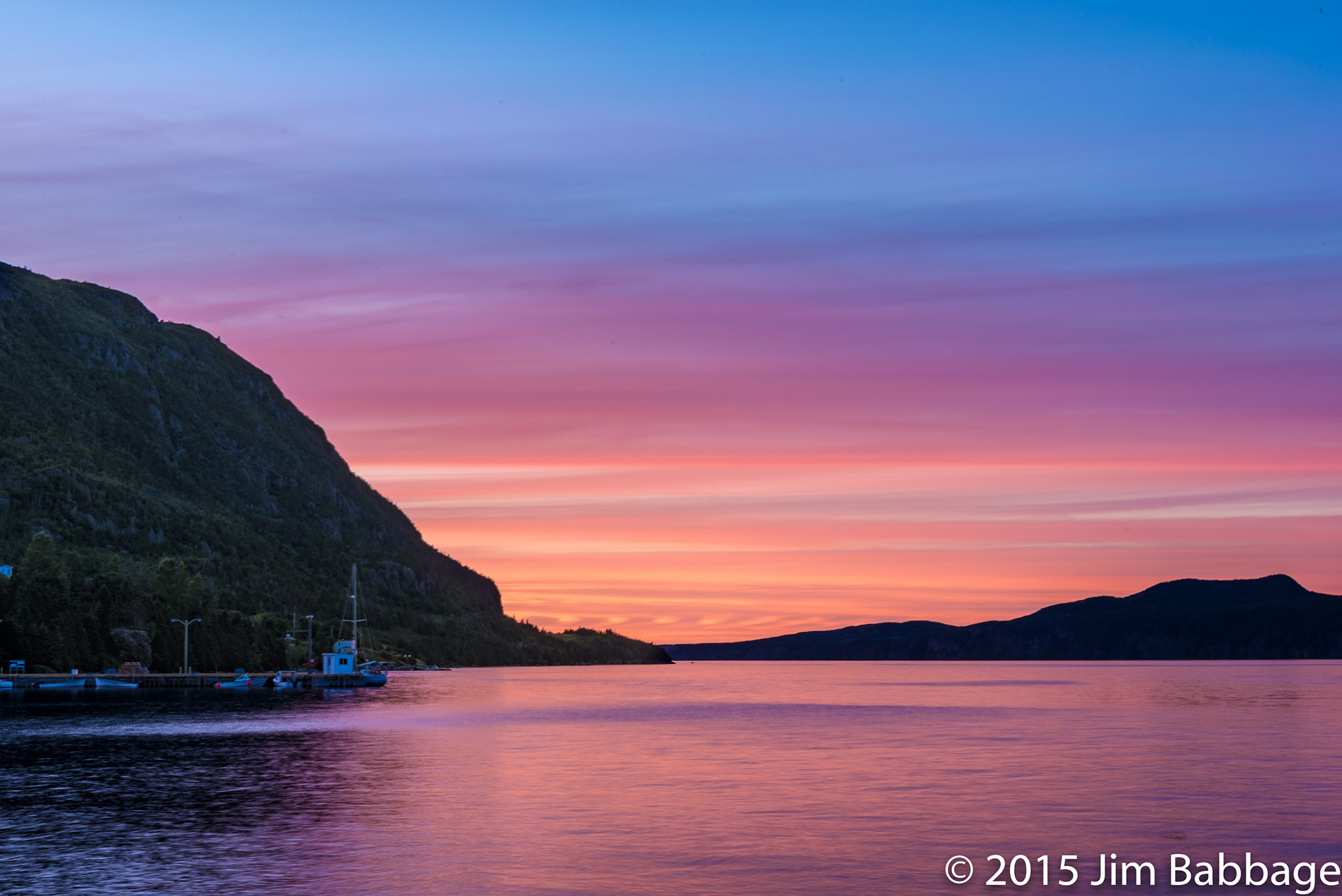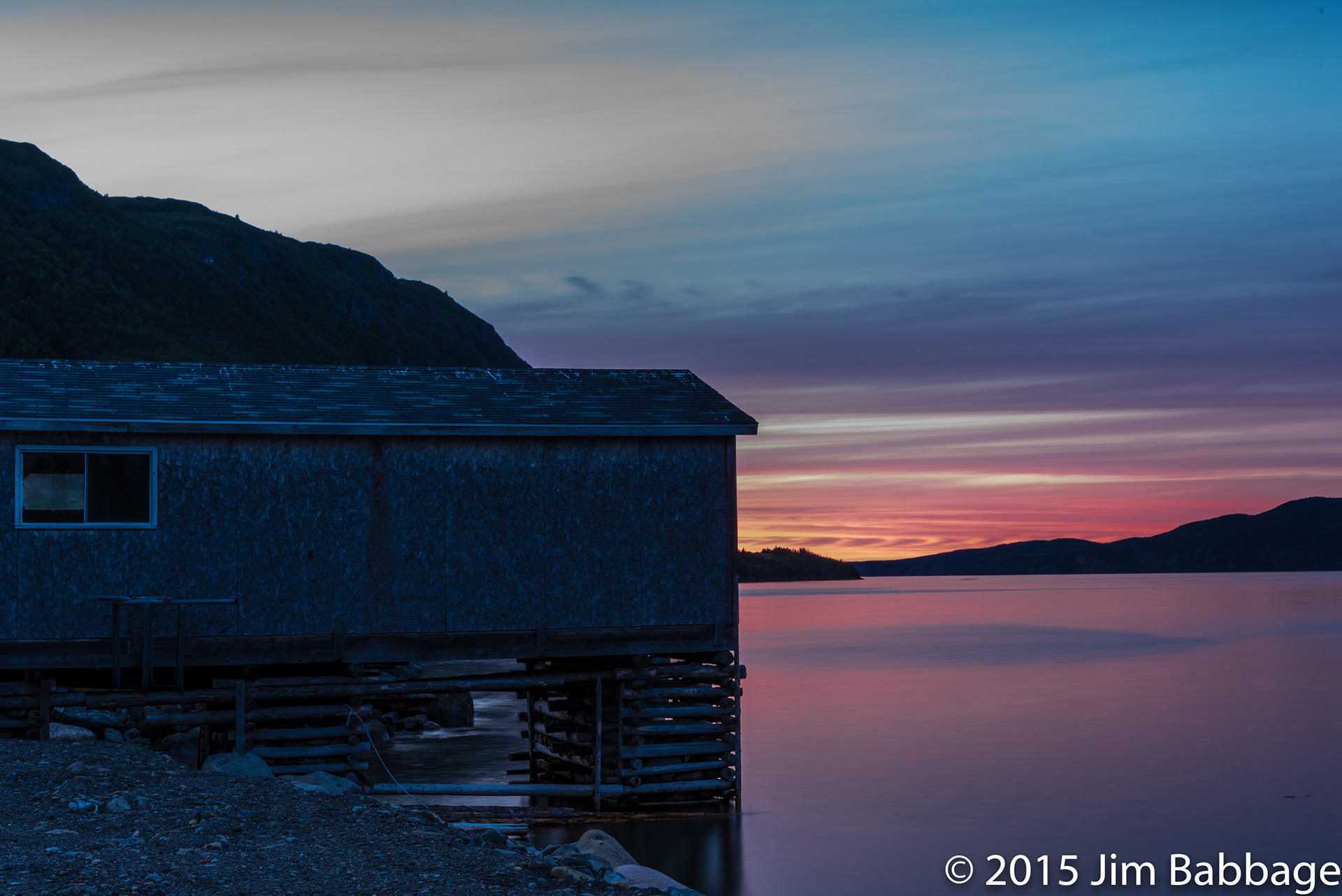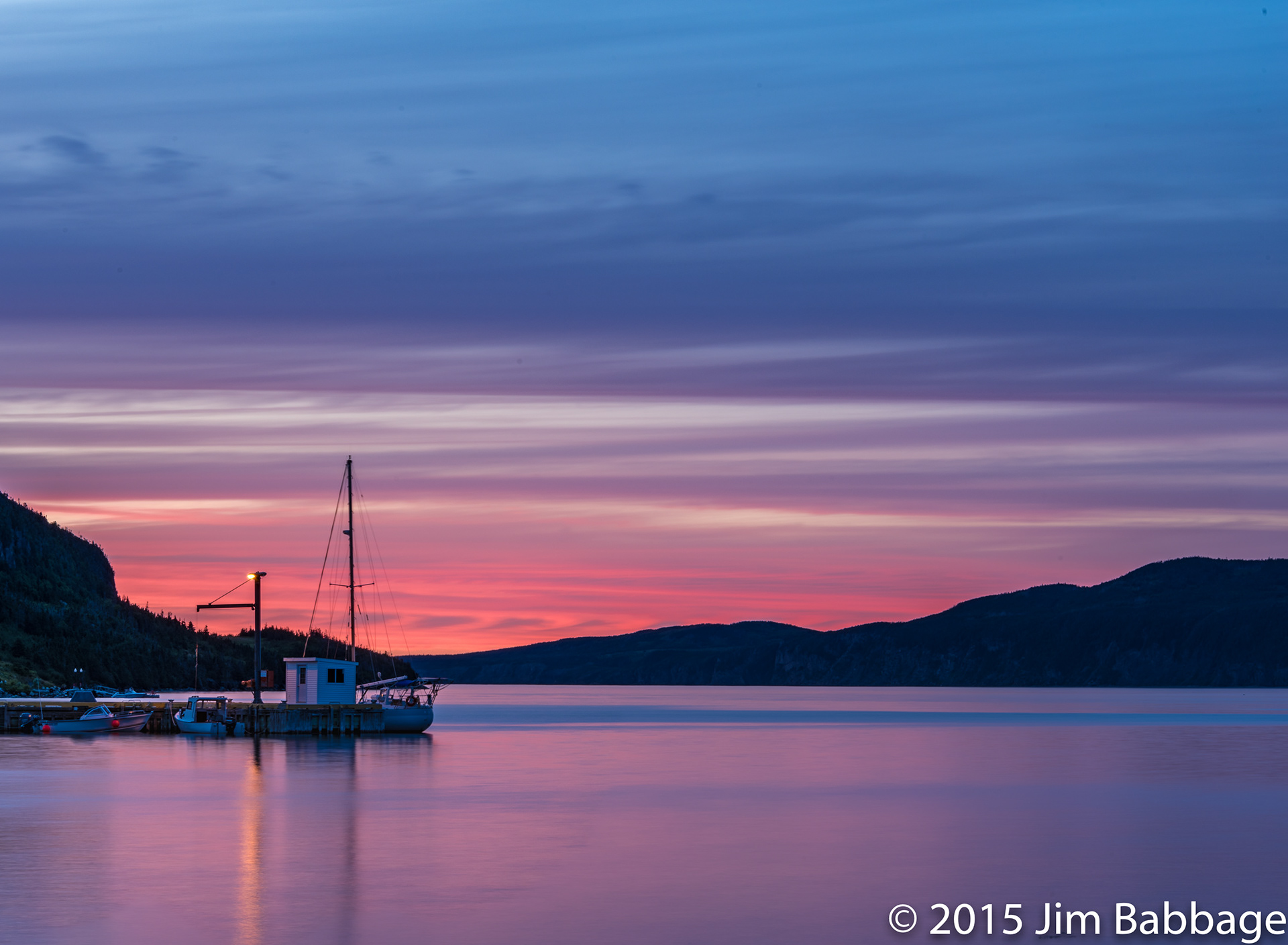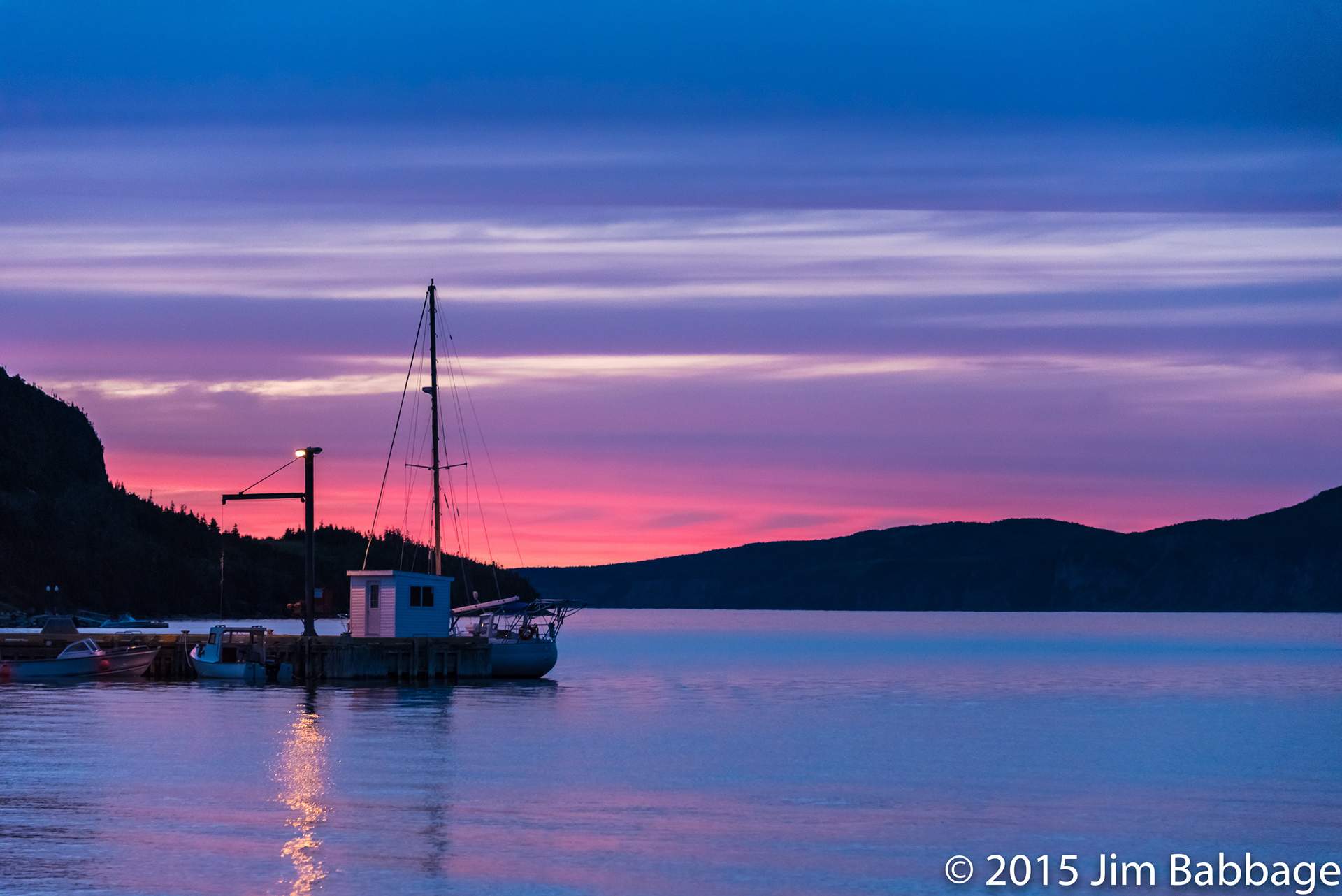 Location Scouting on a Rainy Day
I woke to a grey day on our 2nd day. It had started rainy overnight and did not let up for the better part of the day.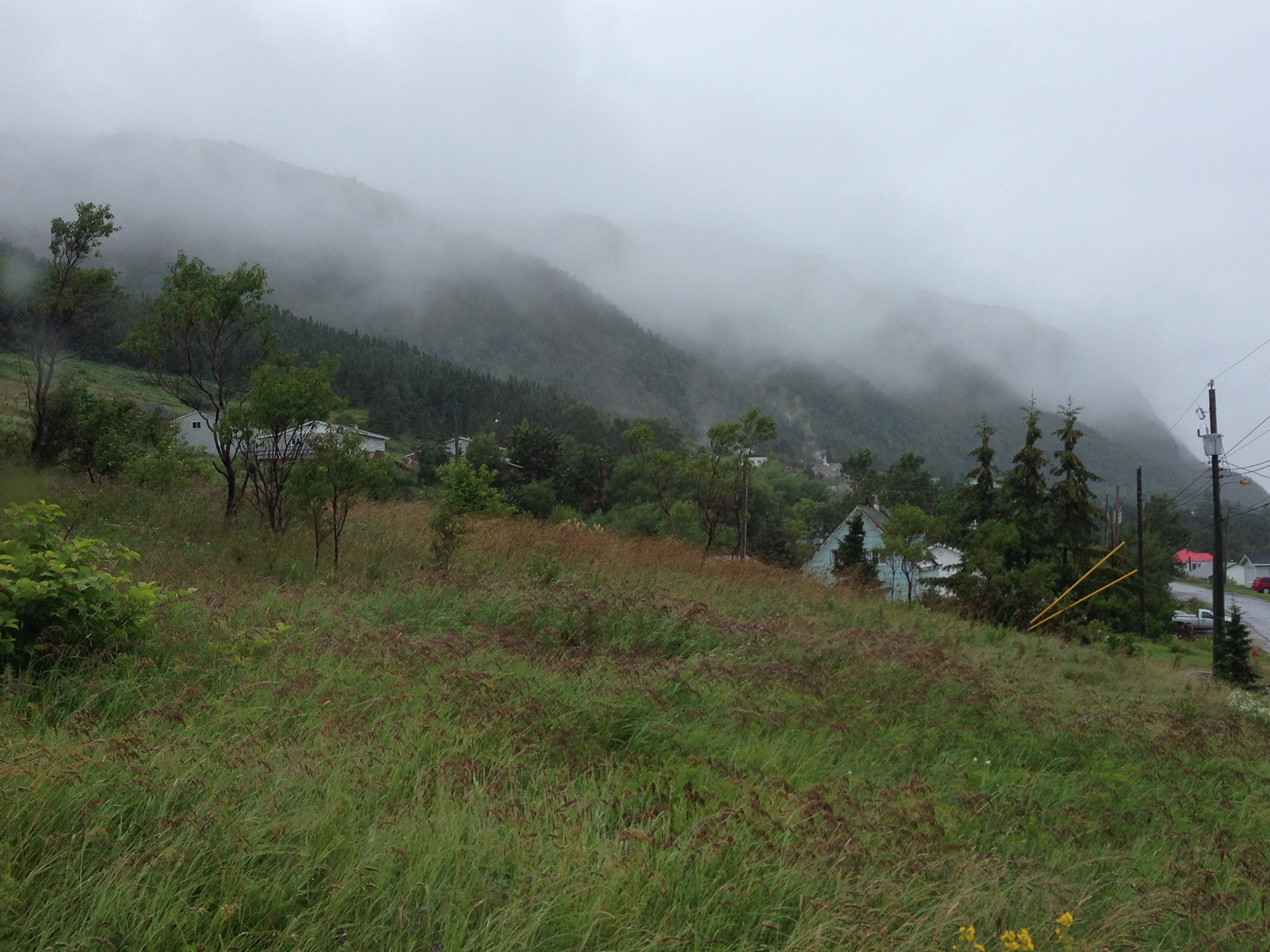 But rather than sit around, Tom, Doug and I decided to scout a couple locations for potential hikes, should the weather get nicer. I only have a few shots from this excursion. I did have a waterproof cover over my camera and lens barrel, but as you can see in at least one image, the front filter was getting hit pretty hard.

This expedition took us to the Discovery Centre, where we got some advice on potential hikes and stocked up on souveniers, then it was on to the Tablelands trail and Trout River Trail.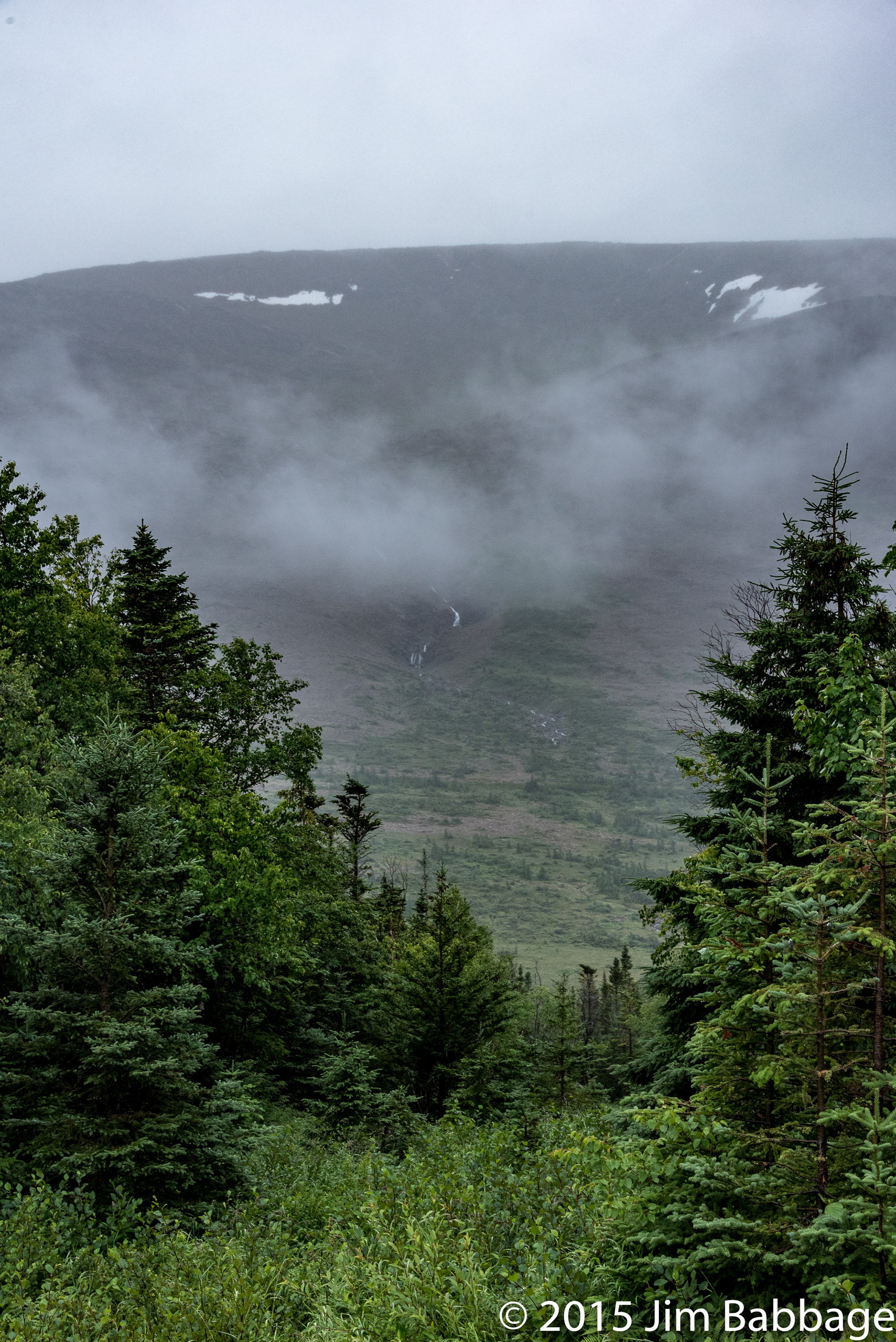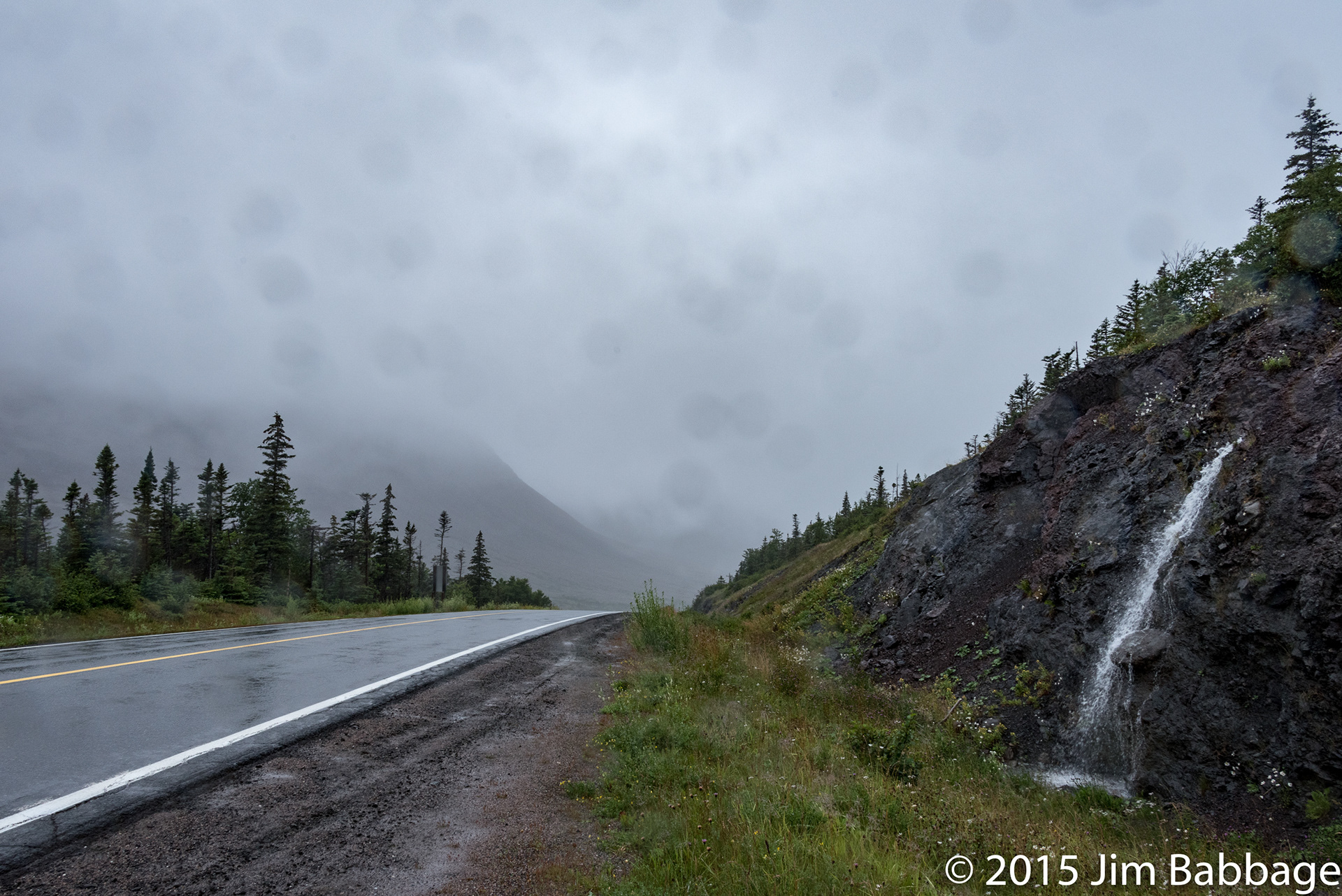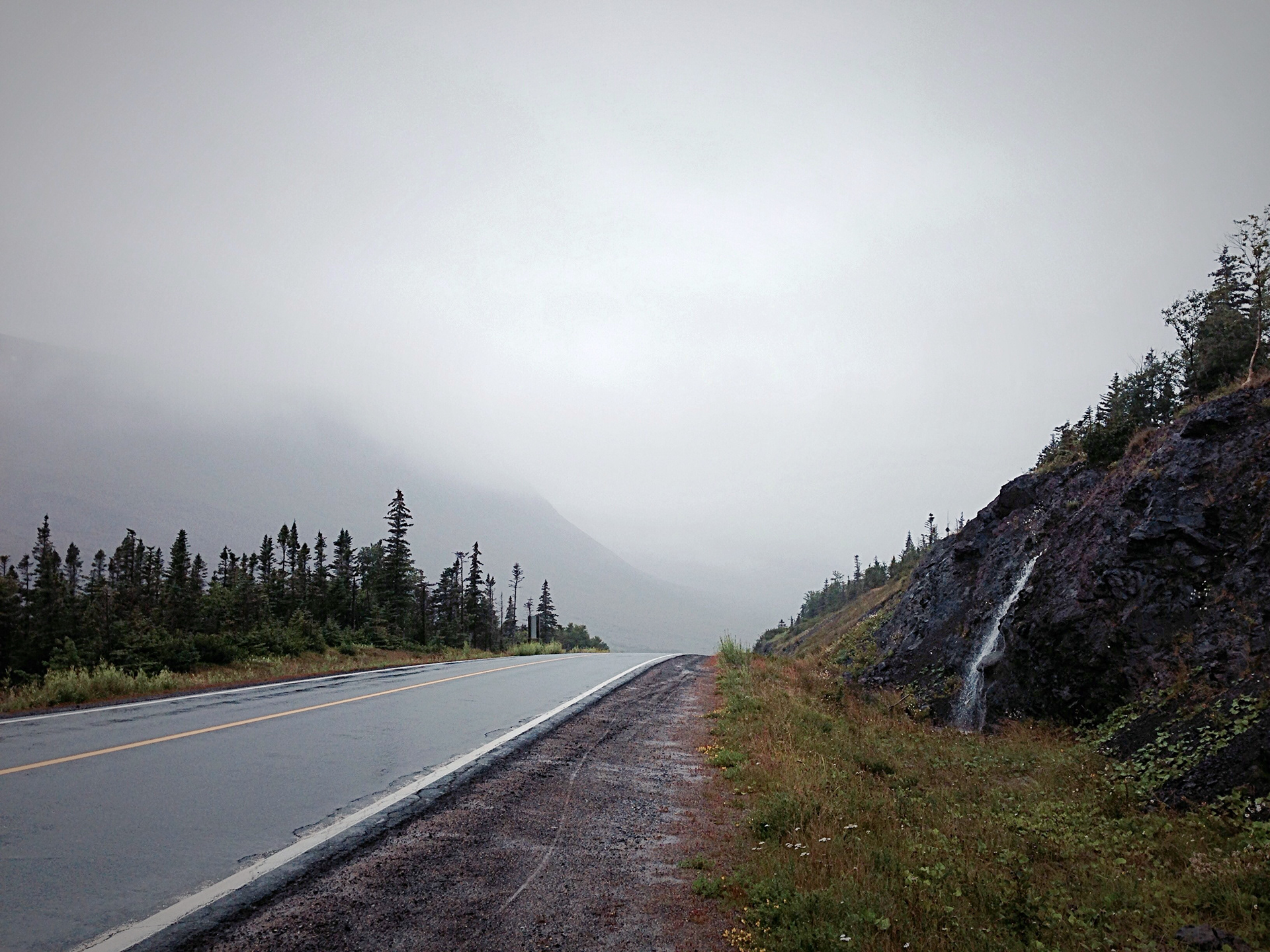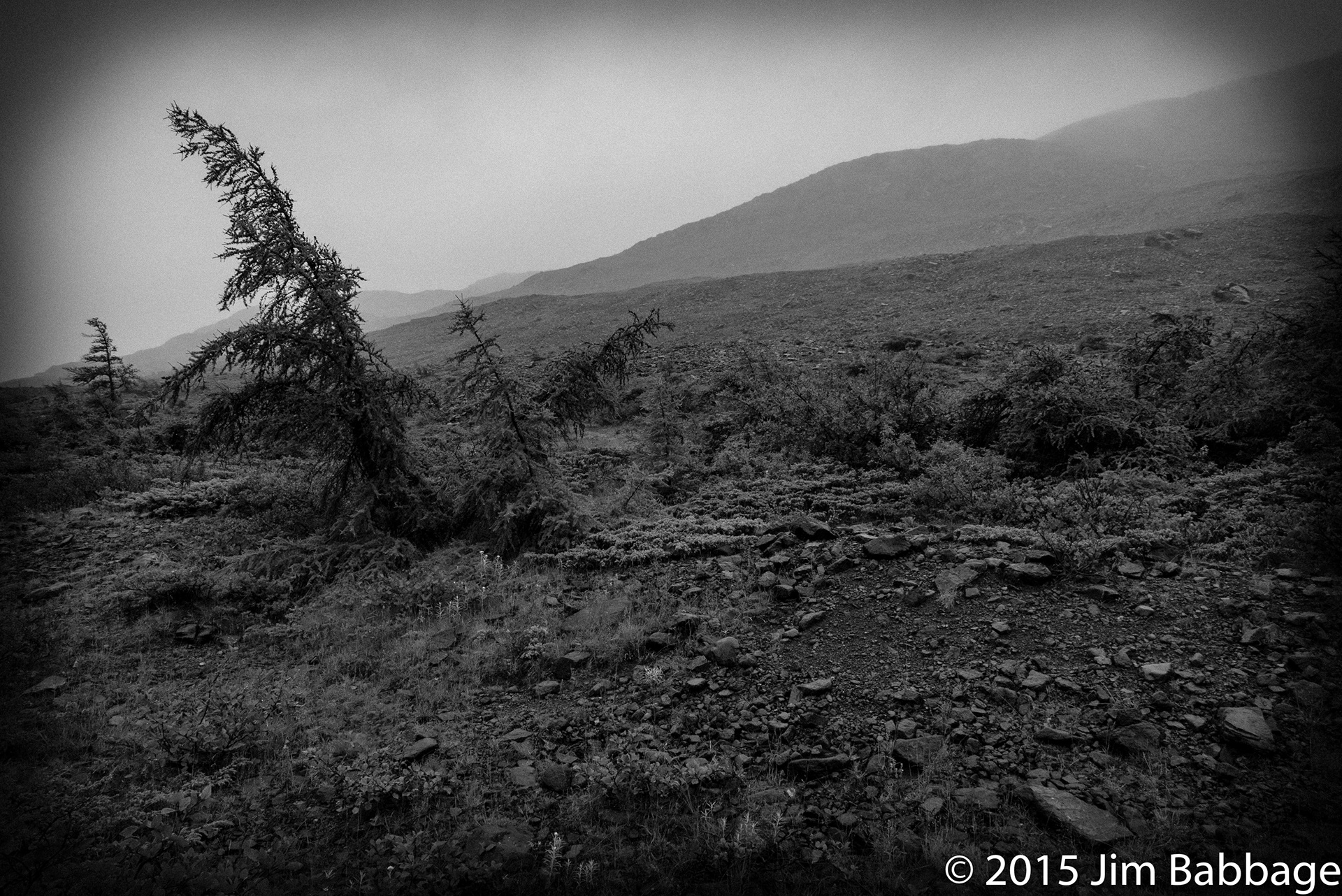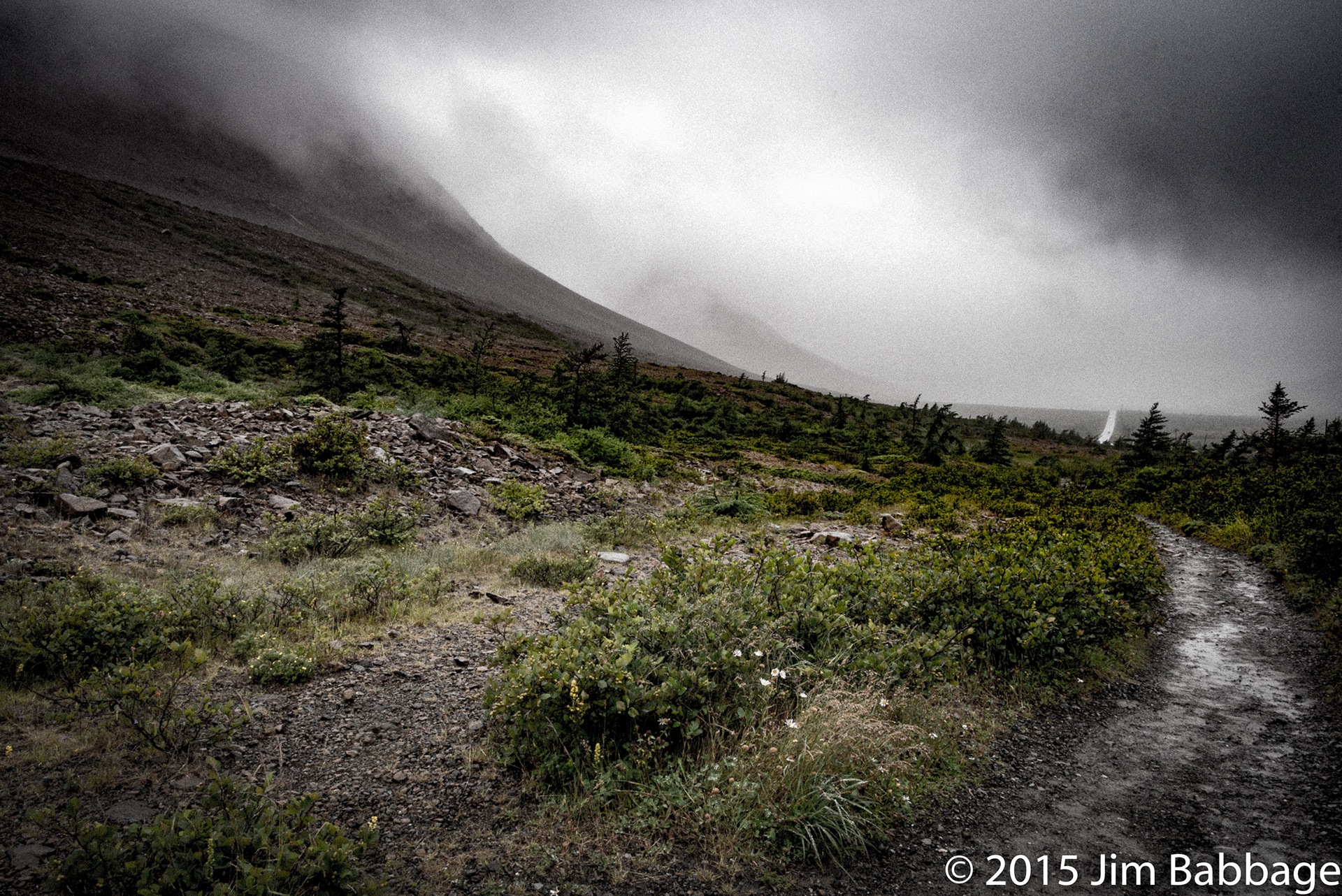 Trout River and Long Pond
An interesting fact we discovered early in our travels around Newfoundland, was that seemingly massive bodies of water were called ponds, not lakes. I always considered lakes to be much larger than ponds and while that is often the case, it seemed a little different on the Rock. We saw very few
"lakes"
but lost count of the number of huge
"ponds"
 we visited or drove by.
We were all puzzled by this, but on returning home and consulting Google, I think I now understand why.
According to
InfoPlease, Lake Scientist
 and
Lake Mat
websites, it's more a question of
depth
 rather than 
breadth.
 If the water is deep enough that light does not penetrate to the bottom, and photosynthesis is limited to the top layer, the body of water is considered a lake.
A pond is a body of water shallow enough to support rooted plants. Many times plants grow all the way across a shallow pond. If
 the water body only get small waves (i.e., smaller than 1ft/30cm in height) and the water temperature is relatively uniform, then it's also likely that this body of water is a pond, not a lake.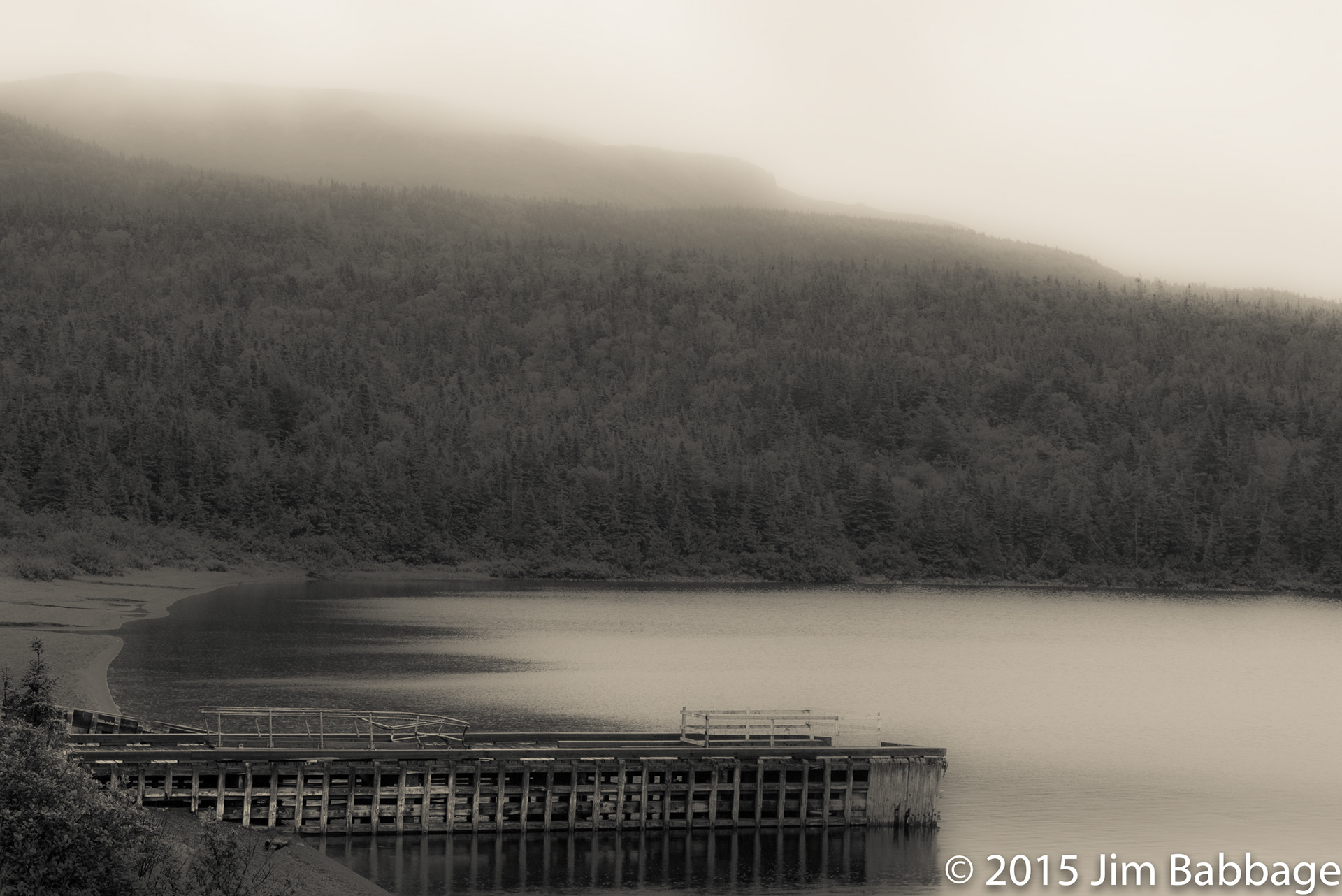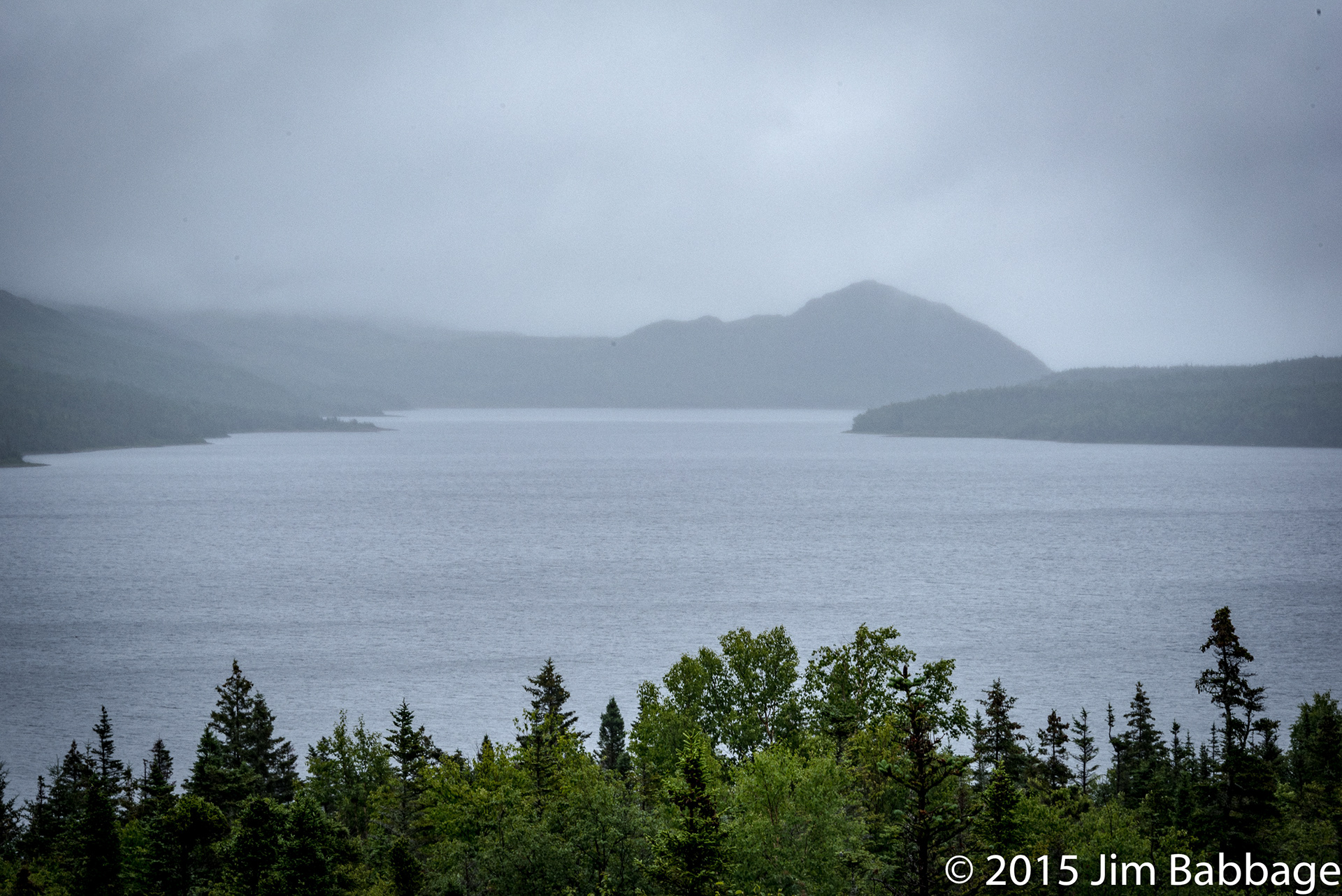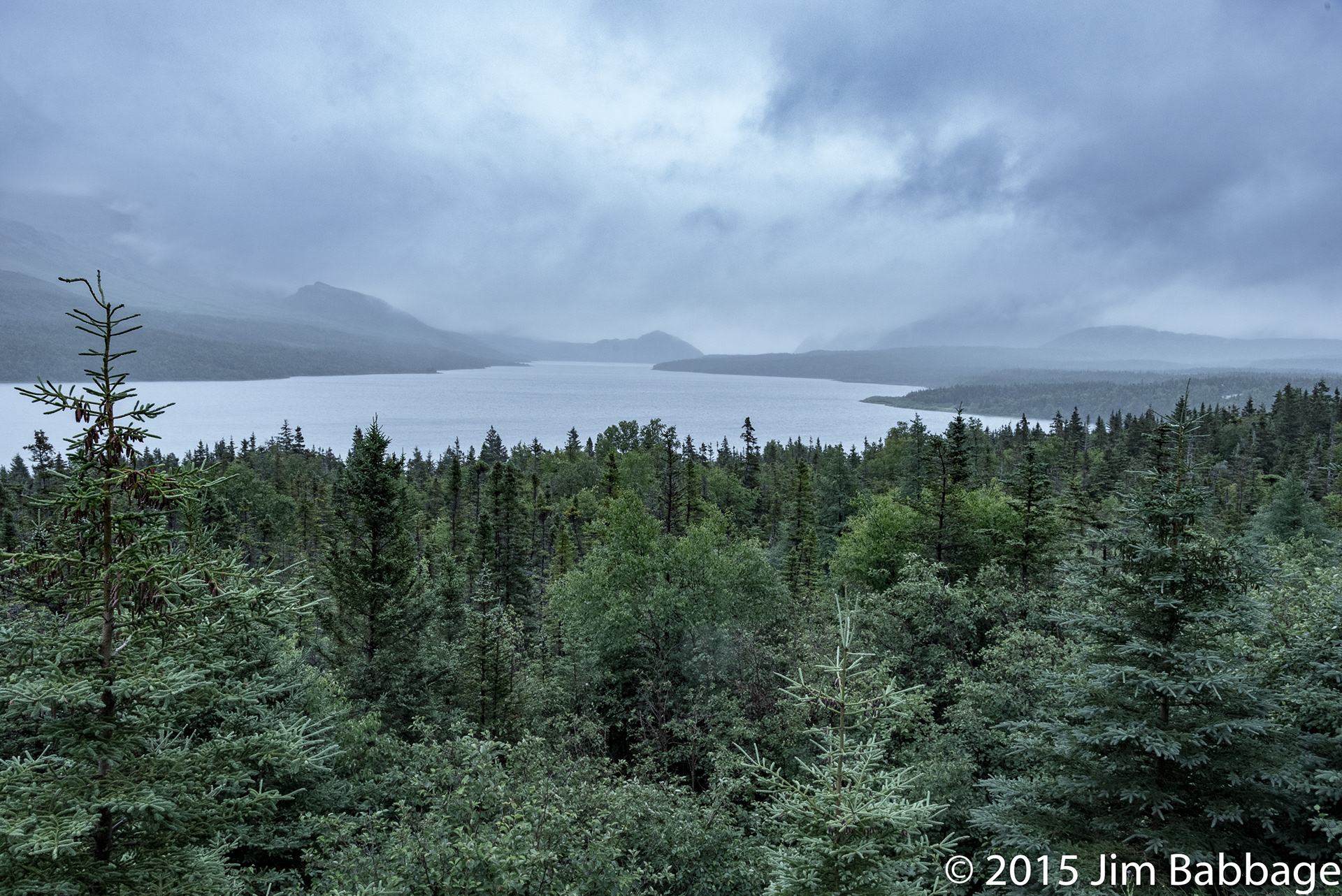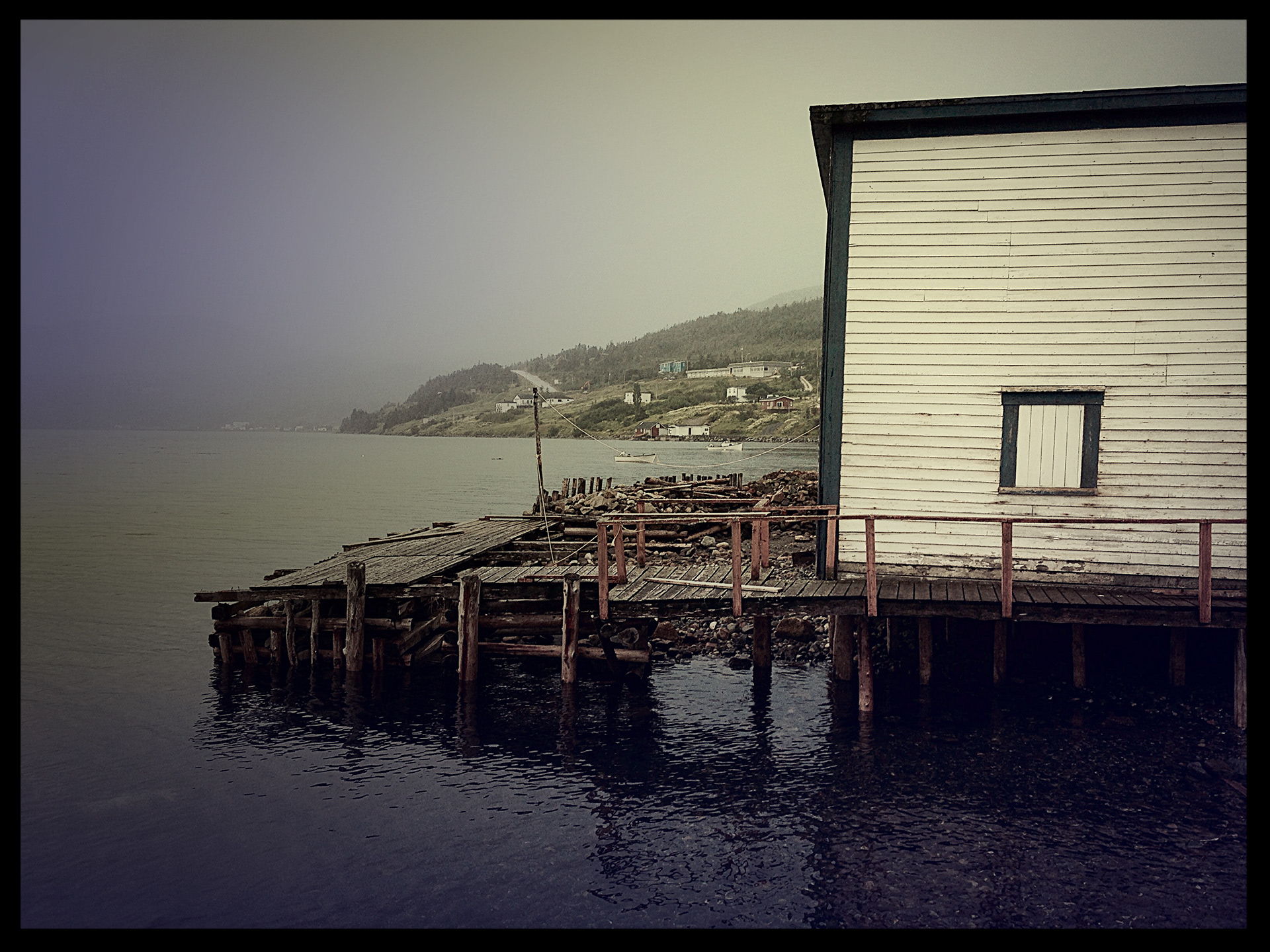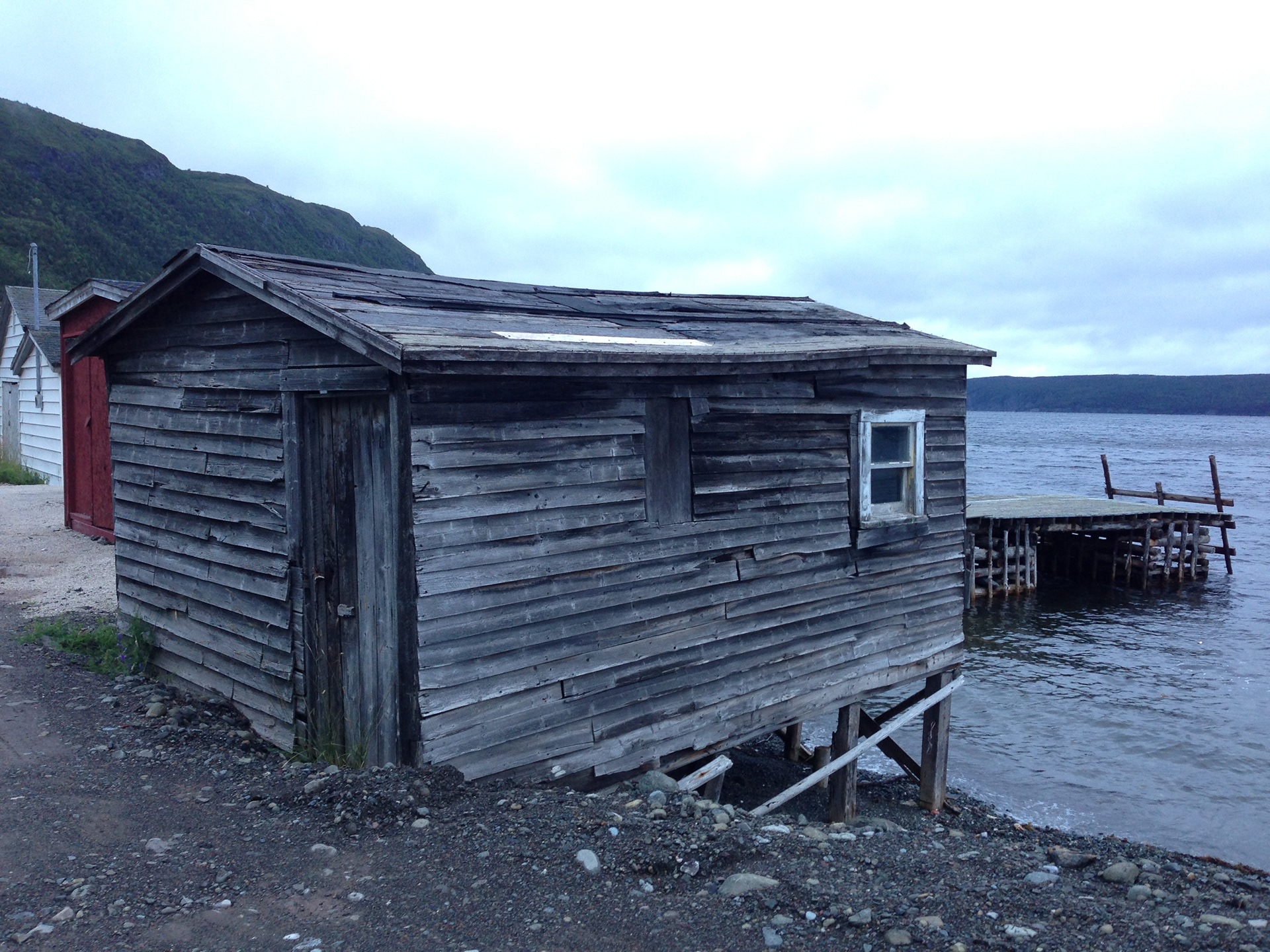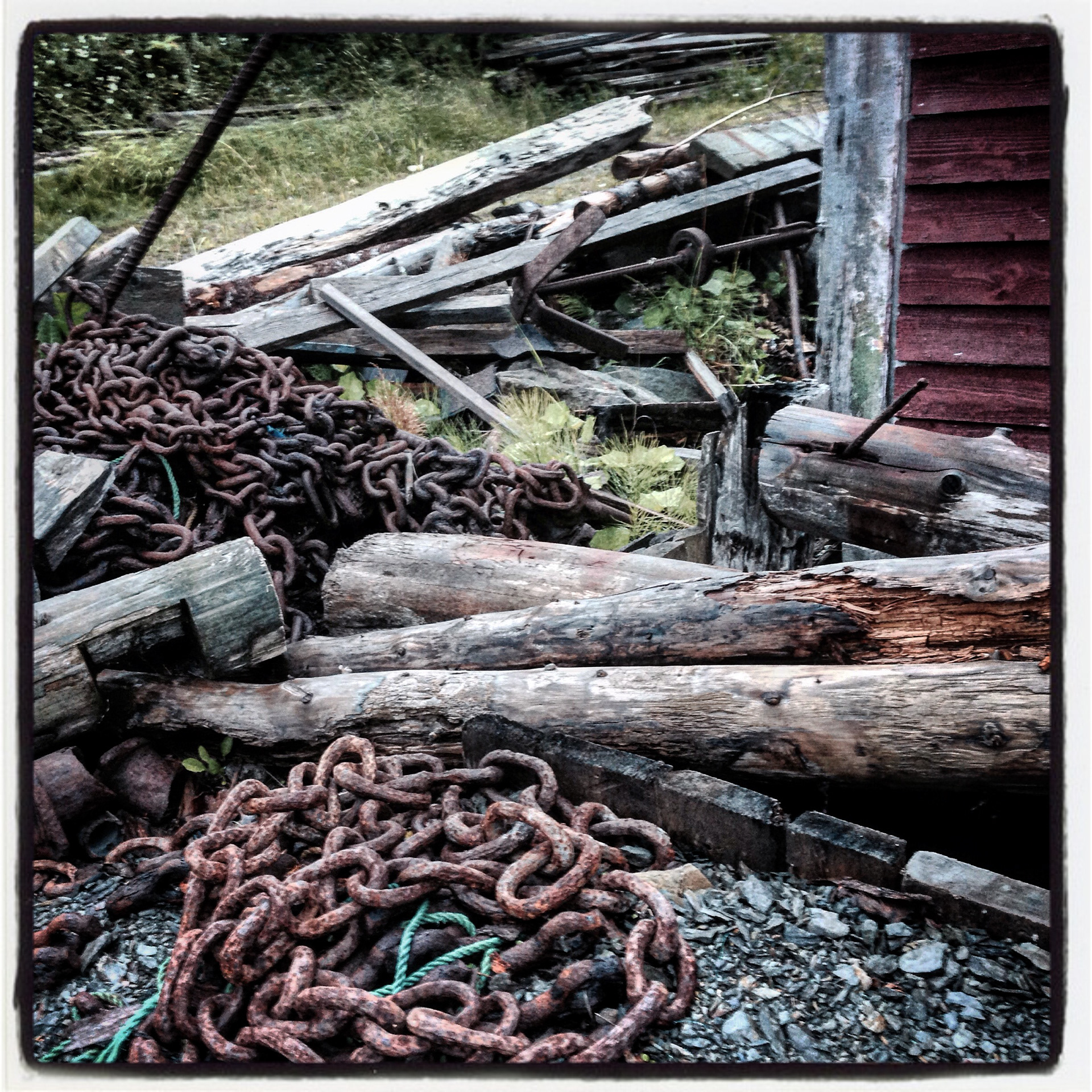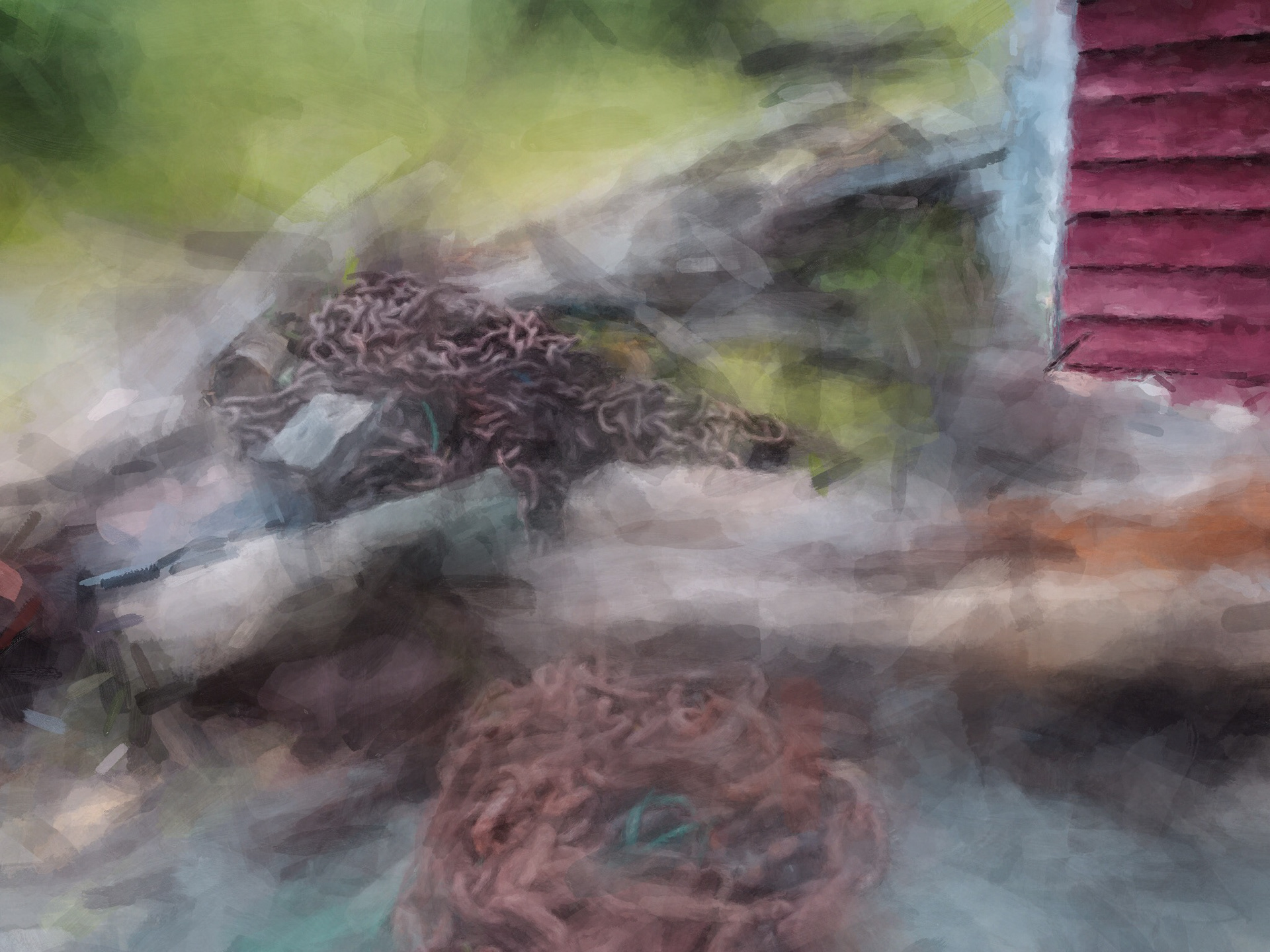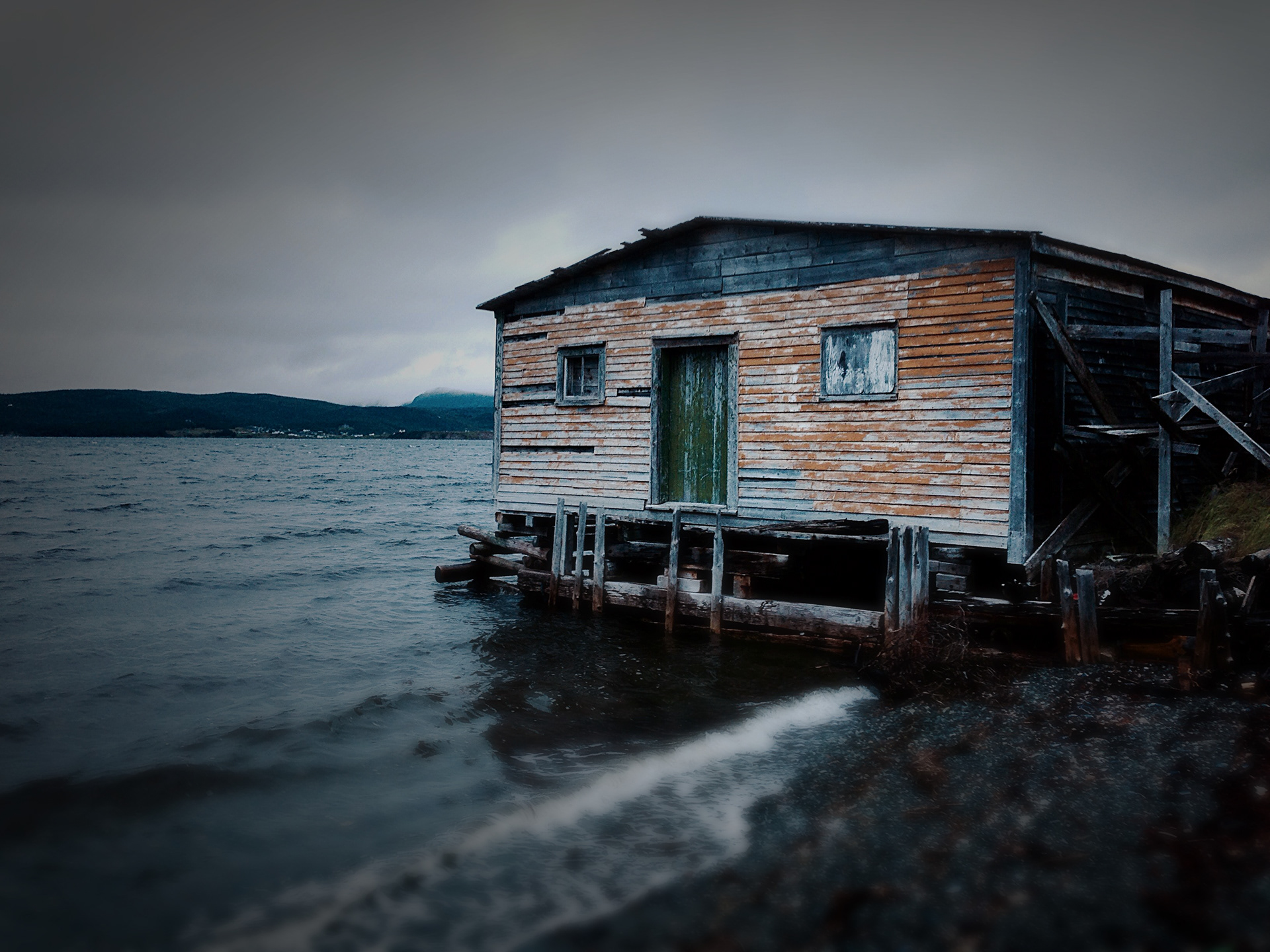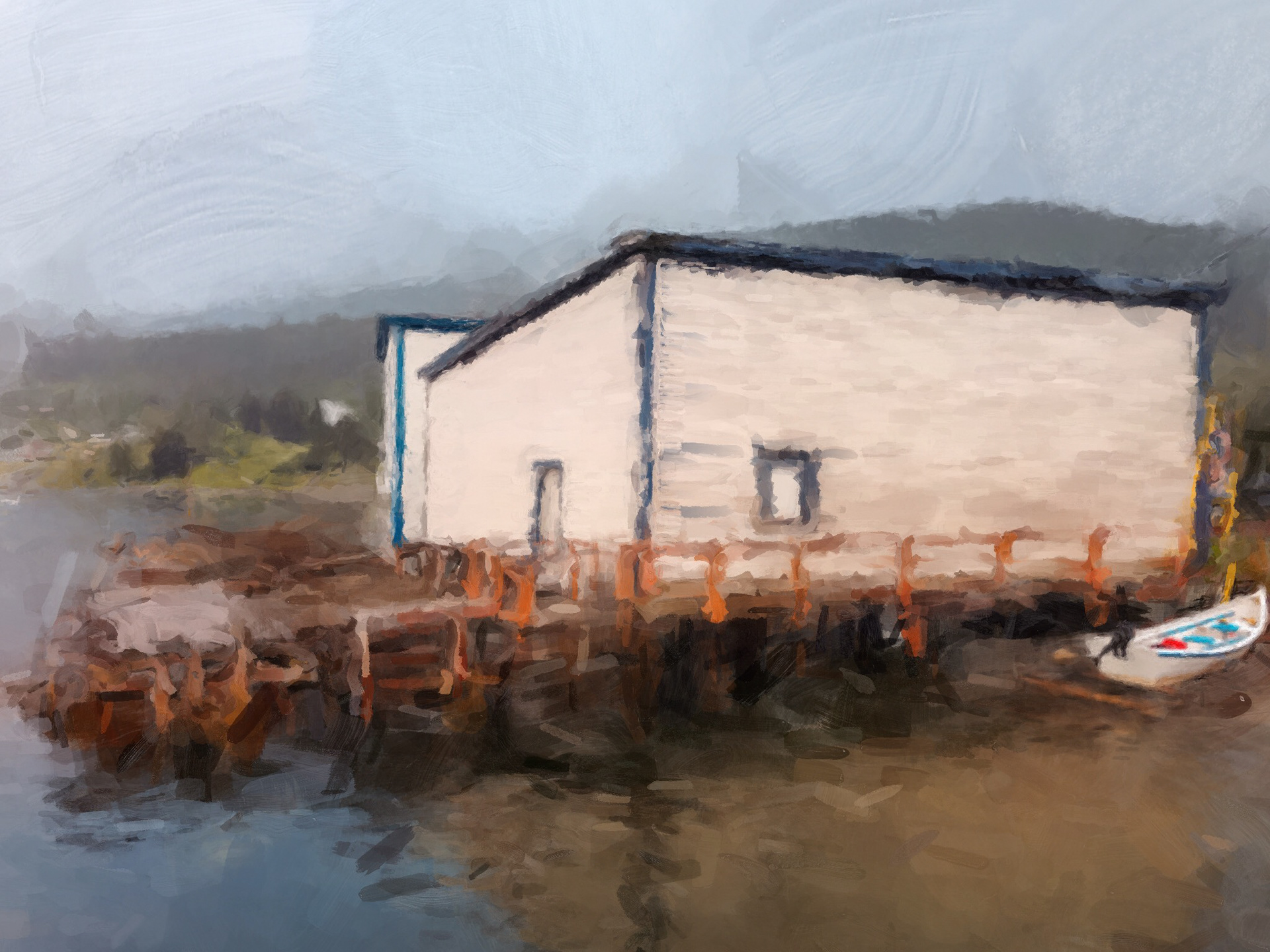 True to form, after a full day of rain and overcast skies, the next morning dawned with a beautiful sky. I was up early and after looking out the window, I decided to take the short trip into town. We needed a couple groceries for breakfast and I figured I could make a couple photos on the way over. I was right. This first shot is probably my favorite daytime shot of the Lighthouse.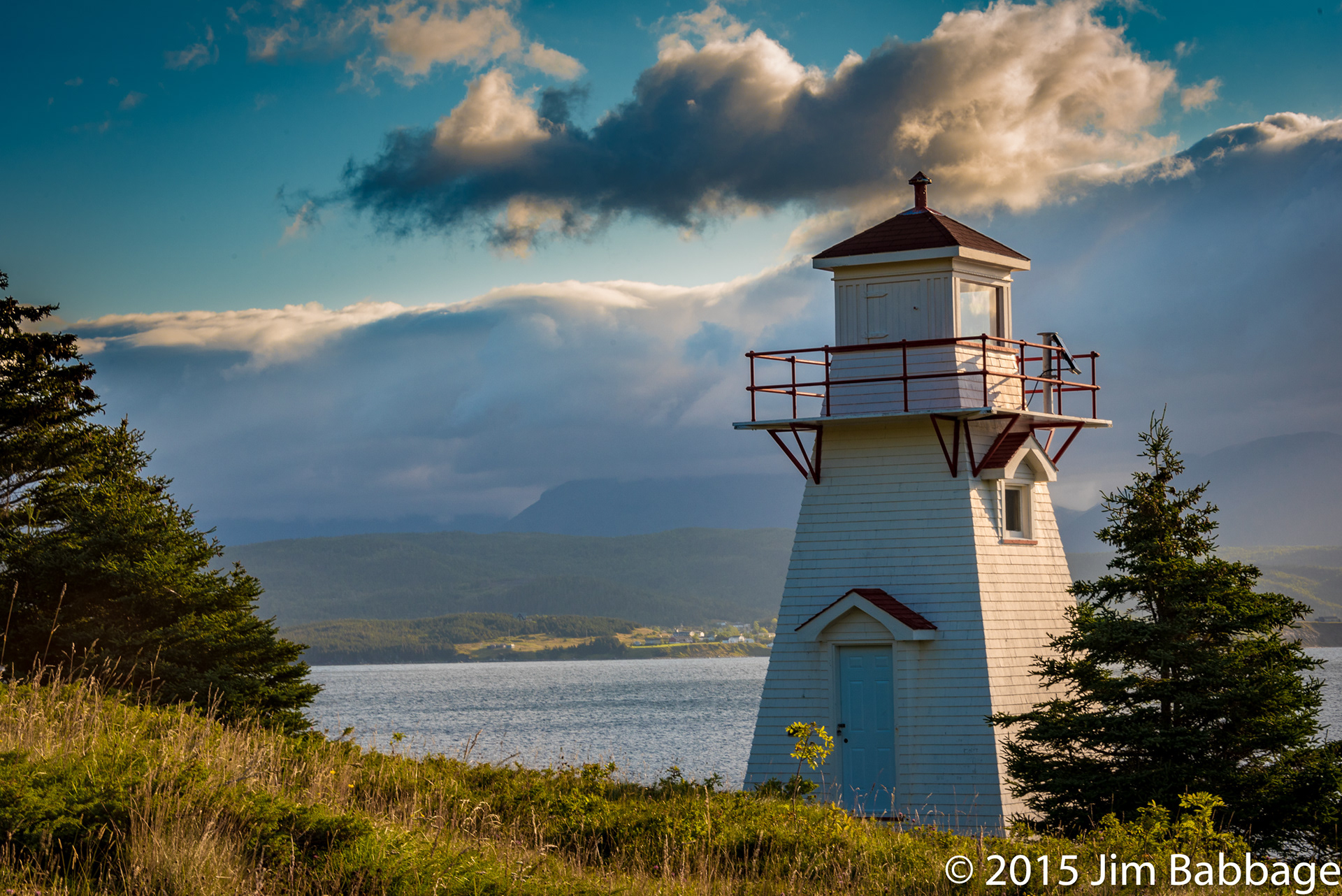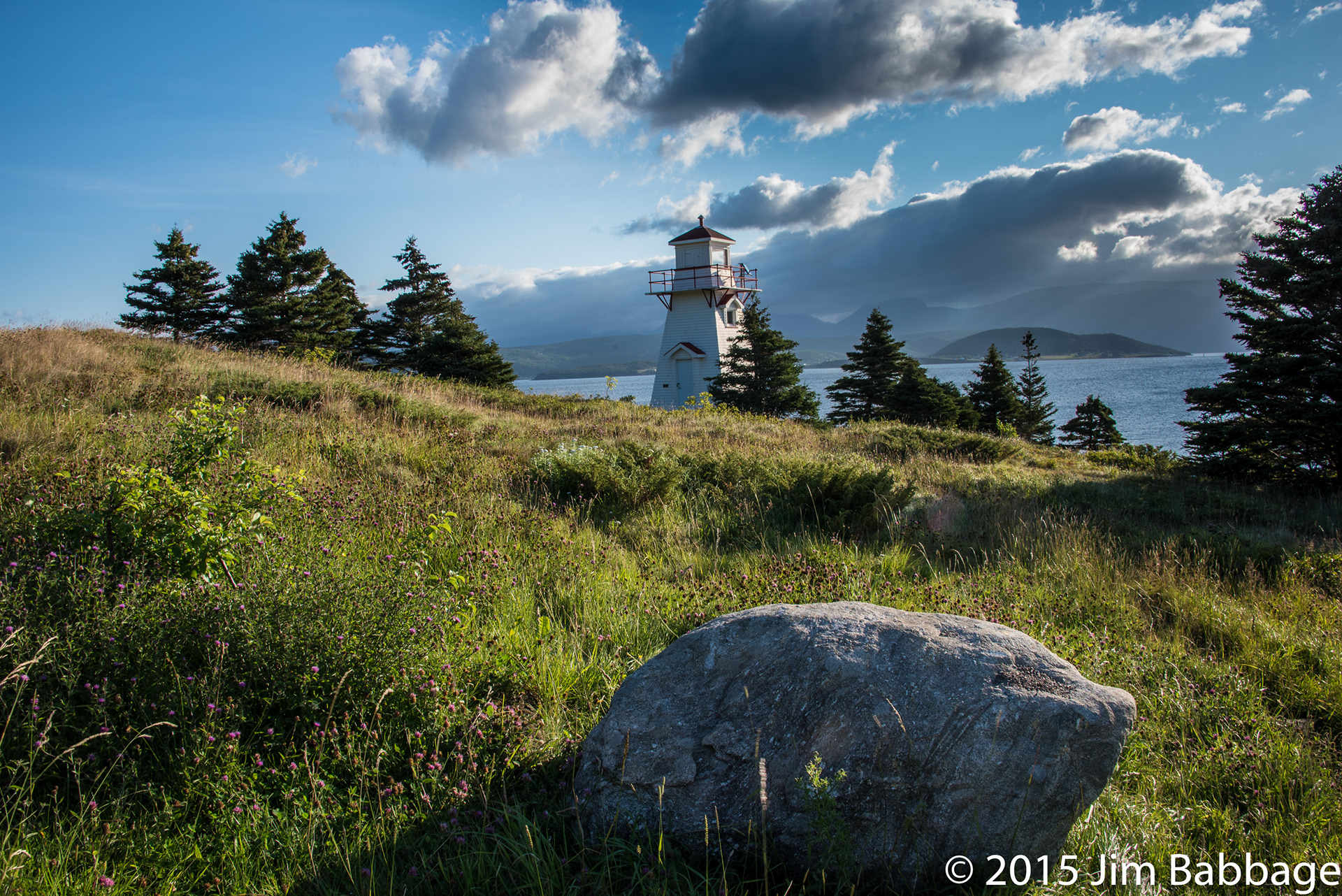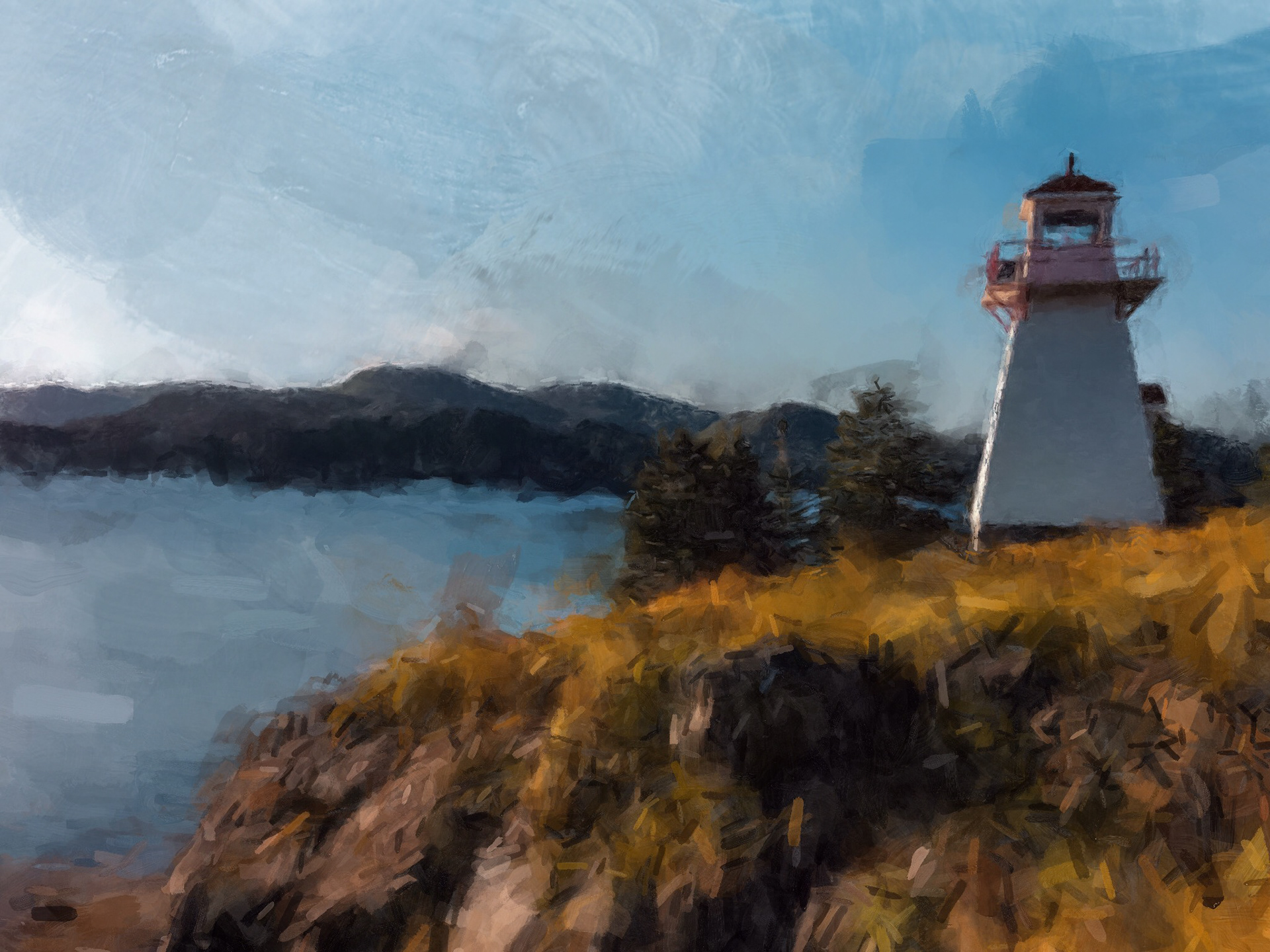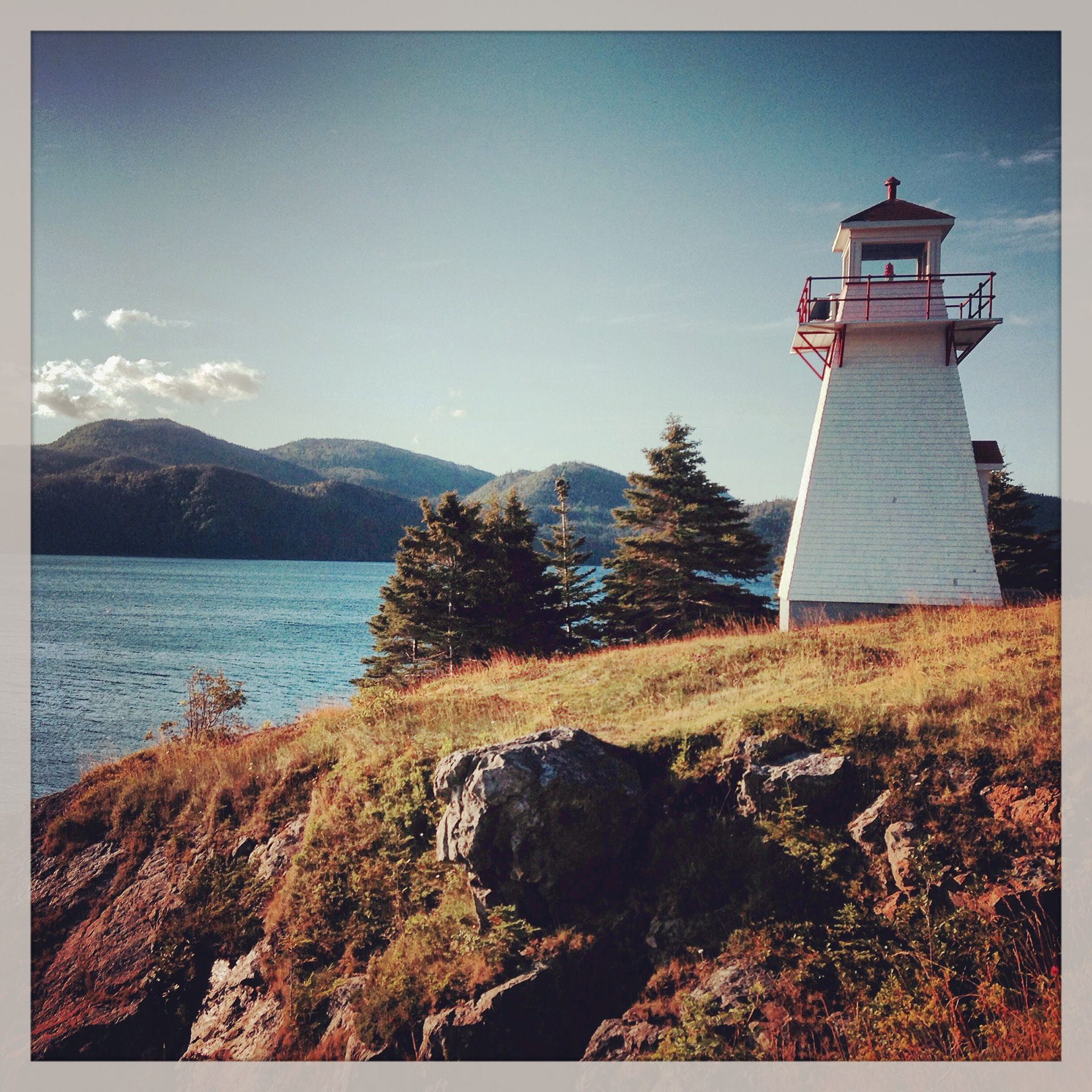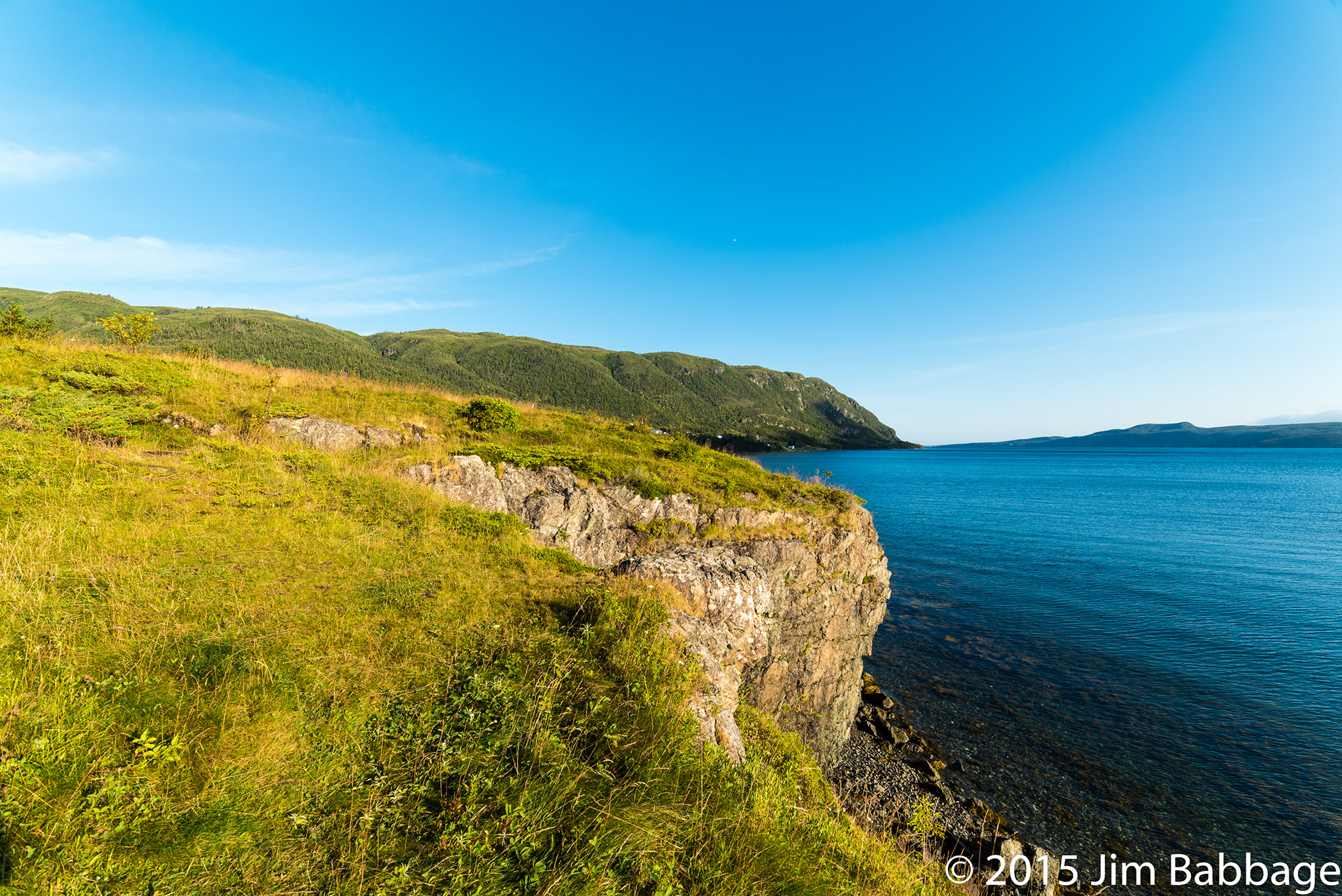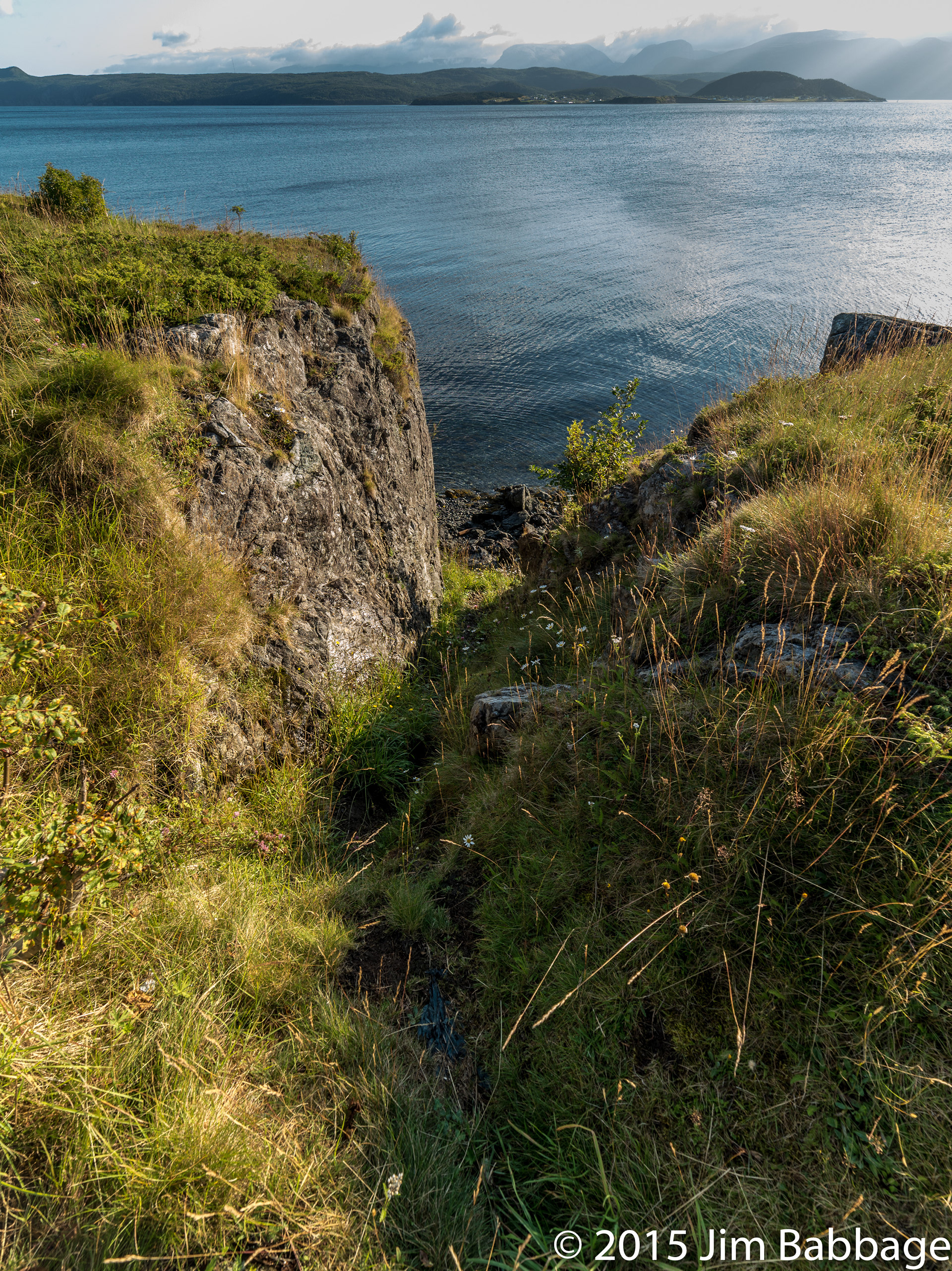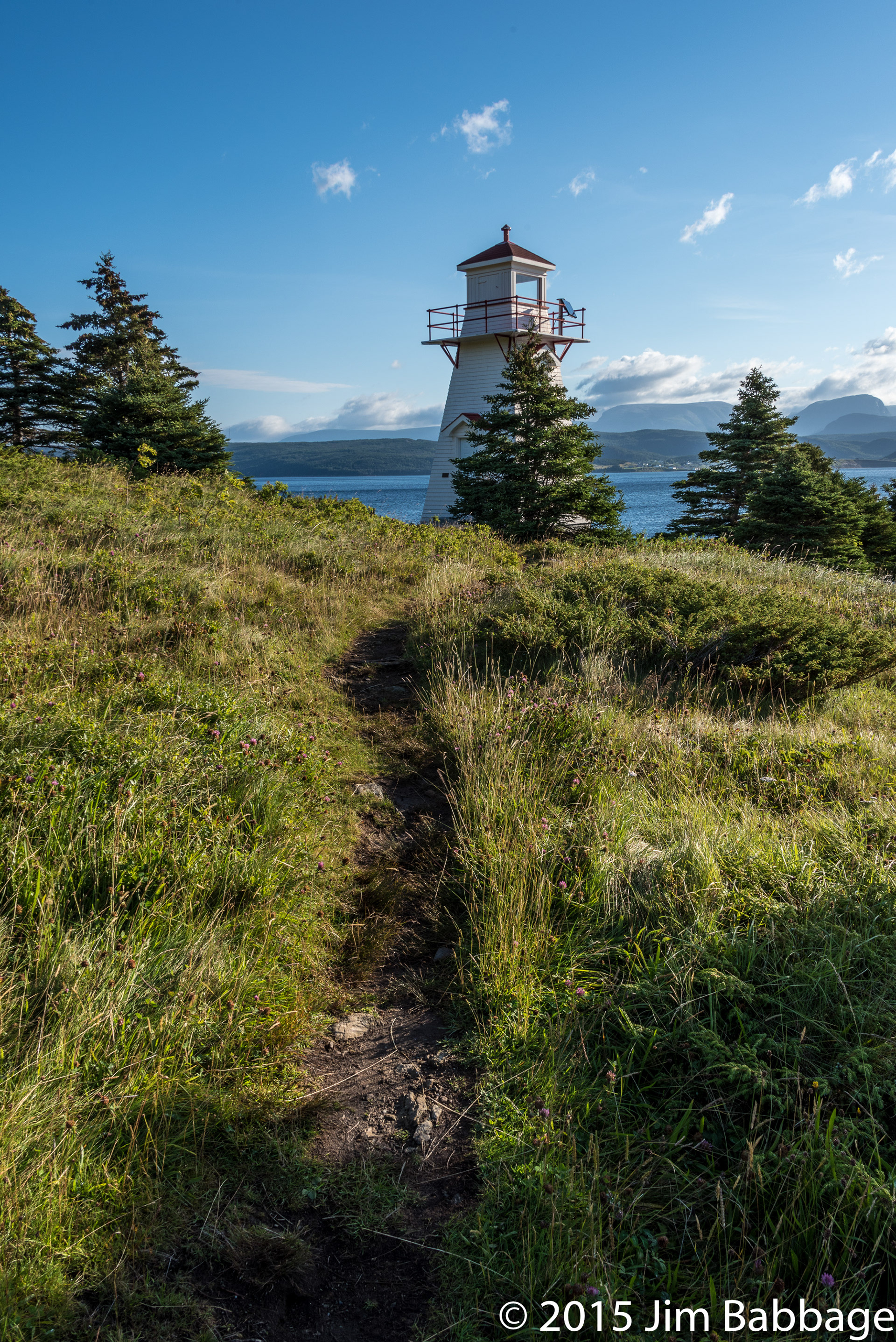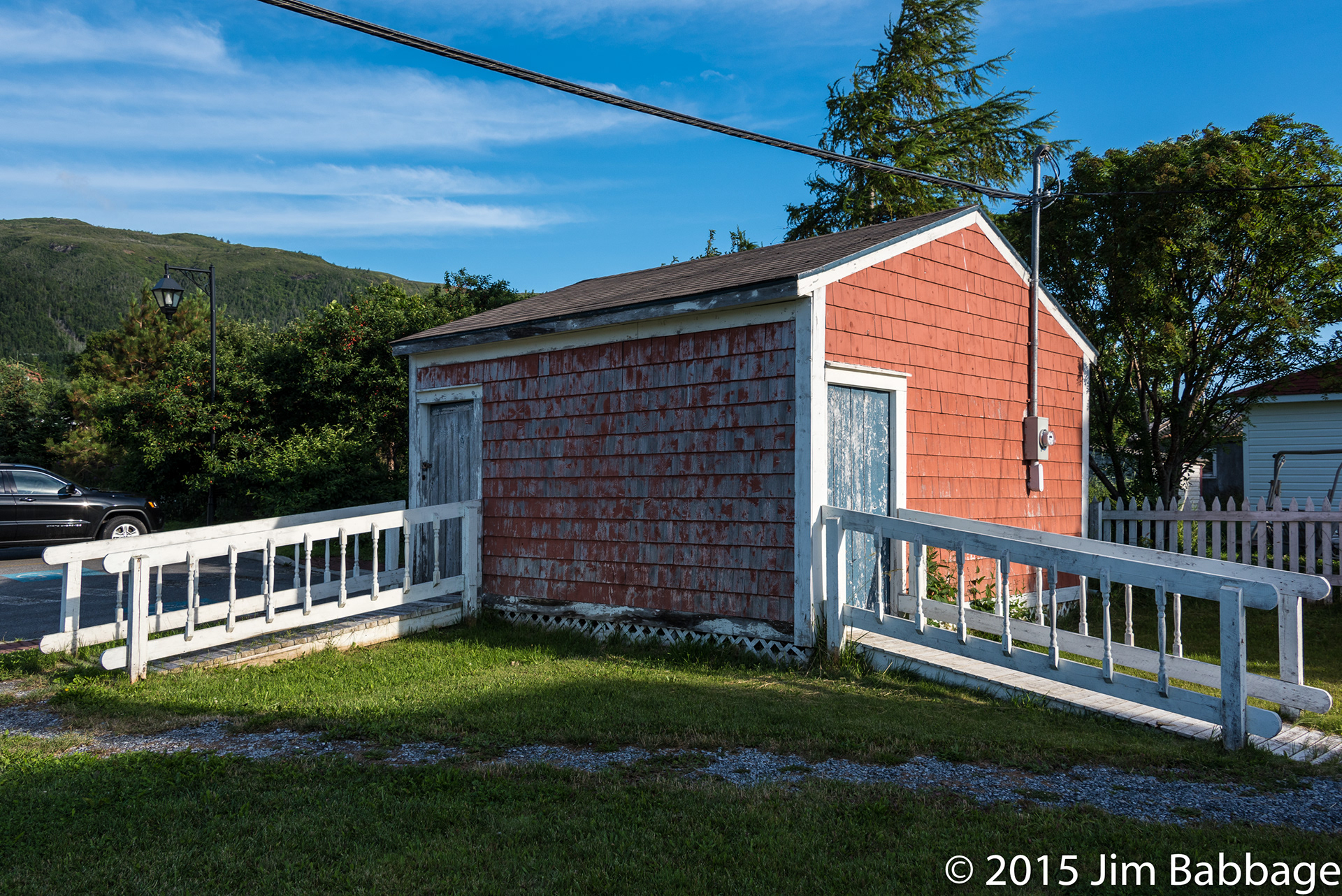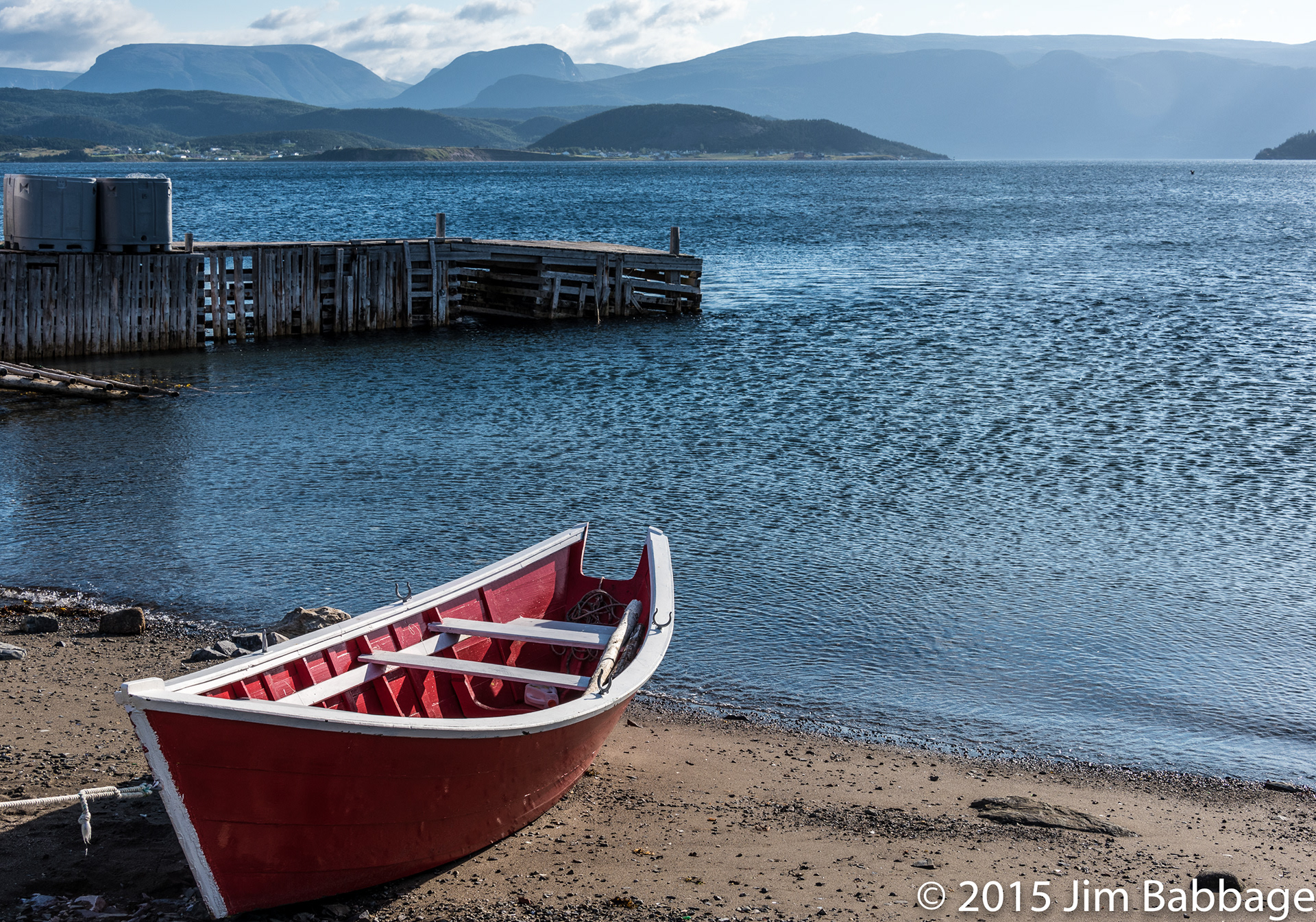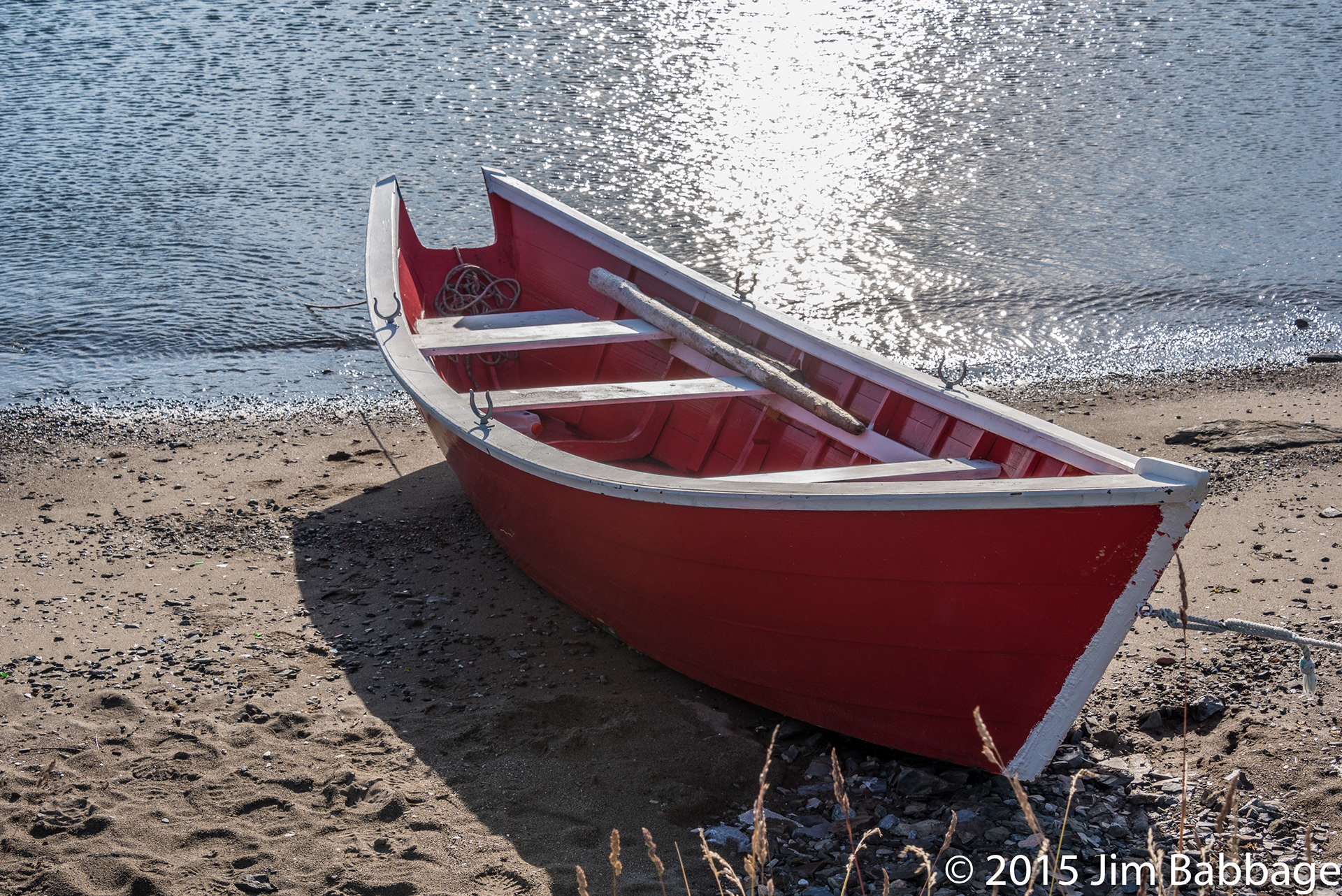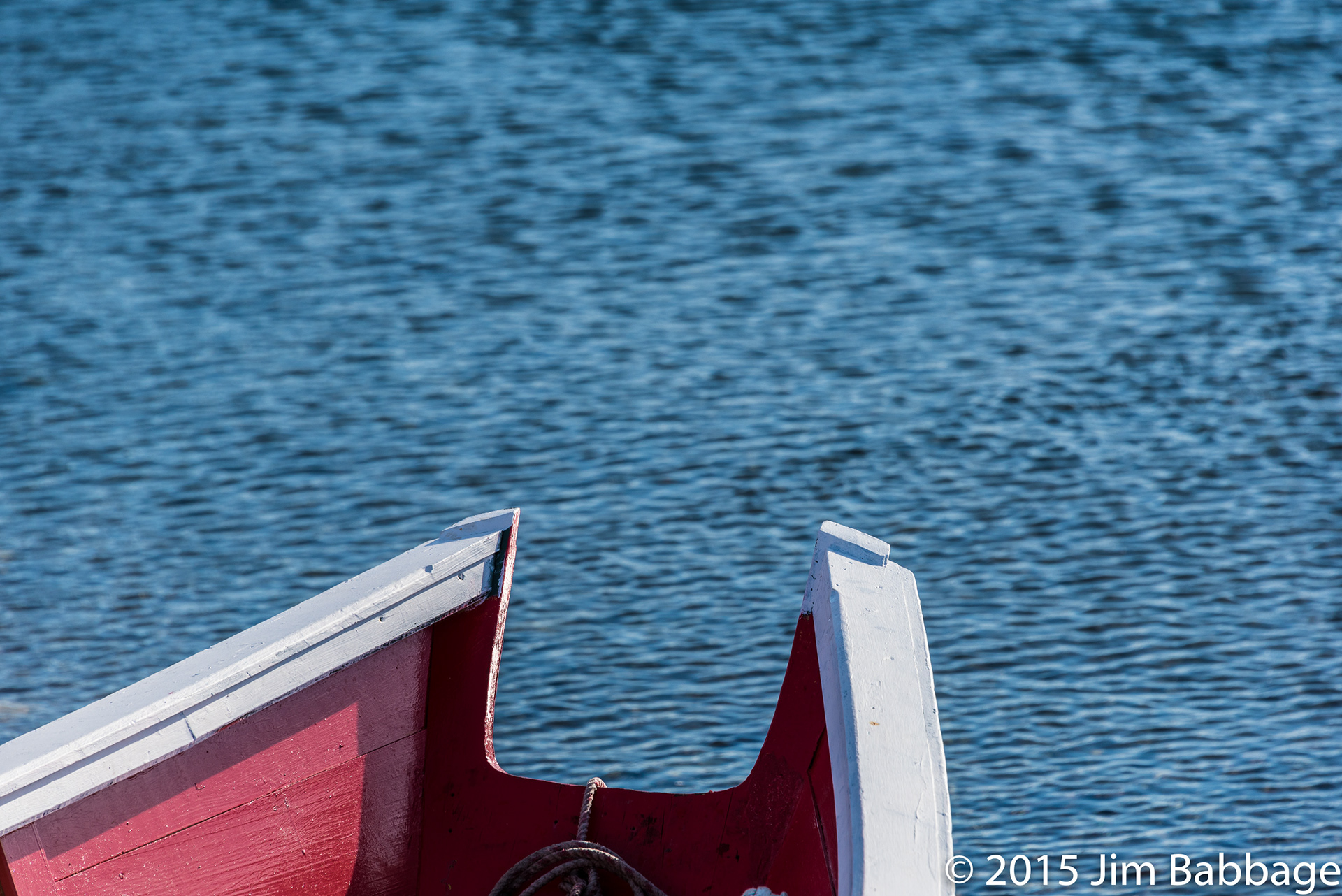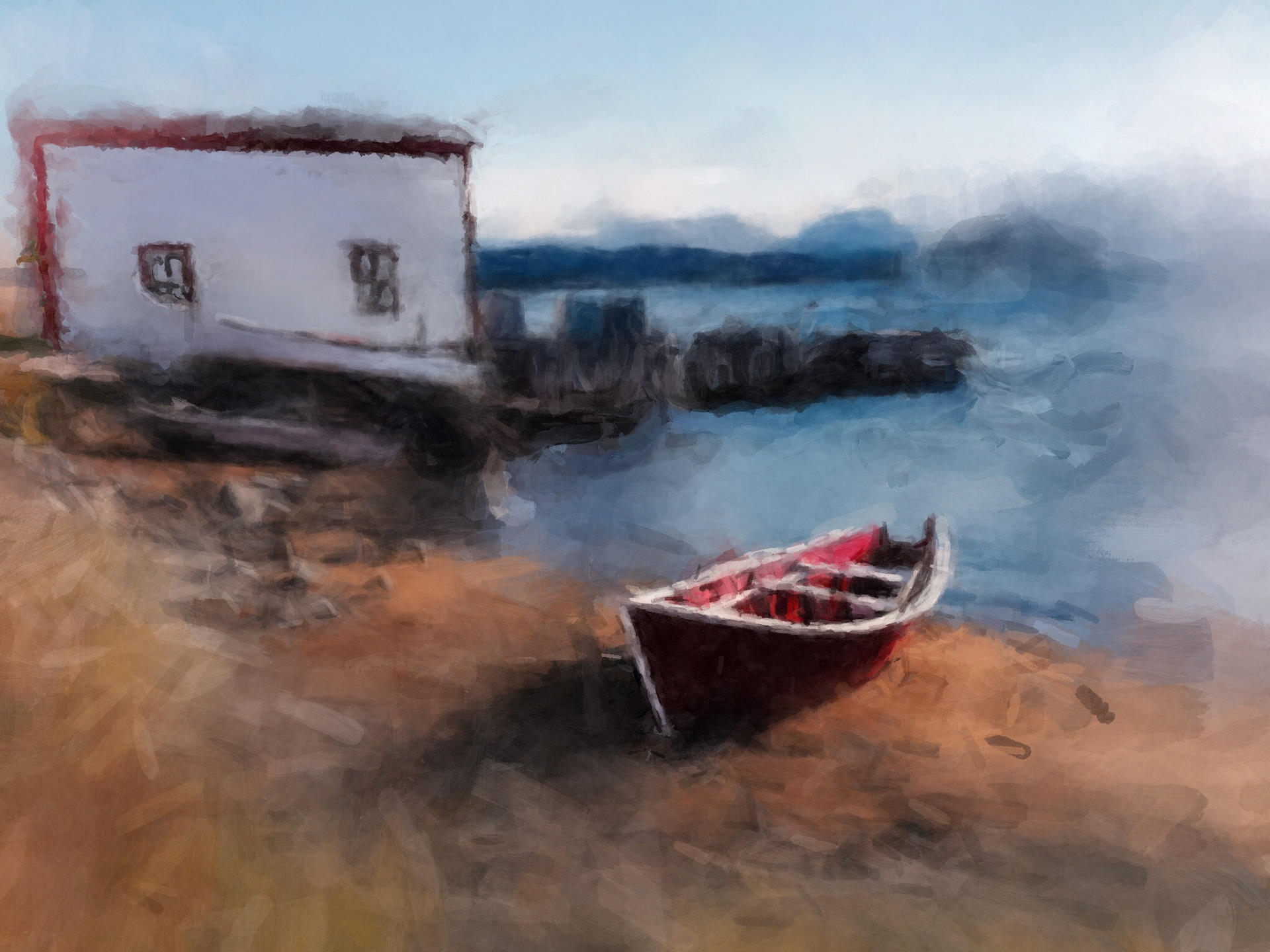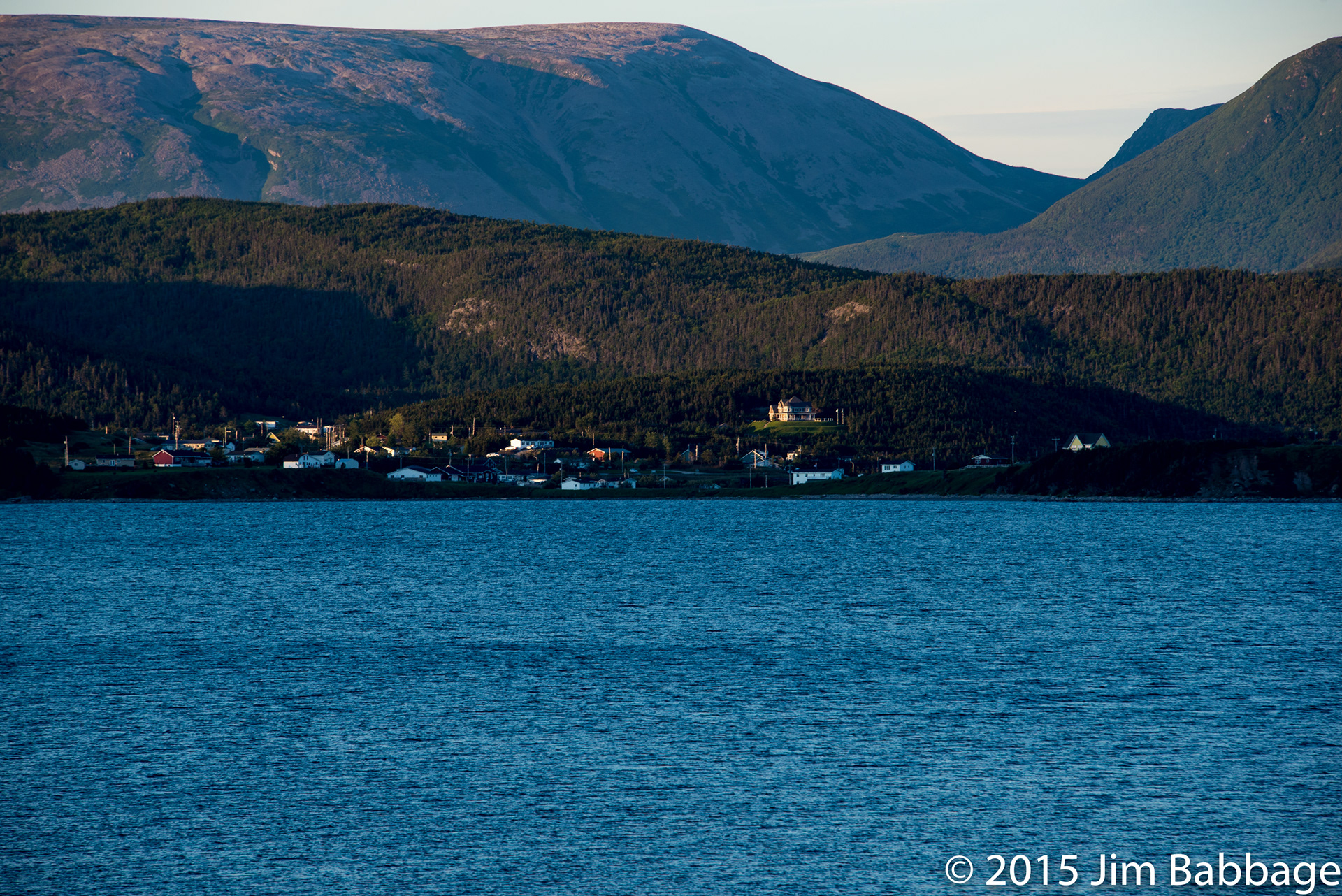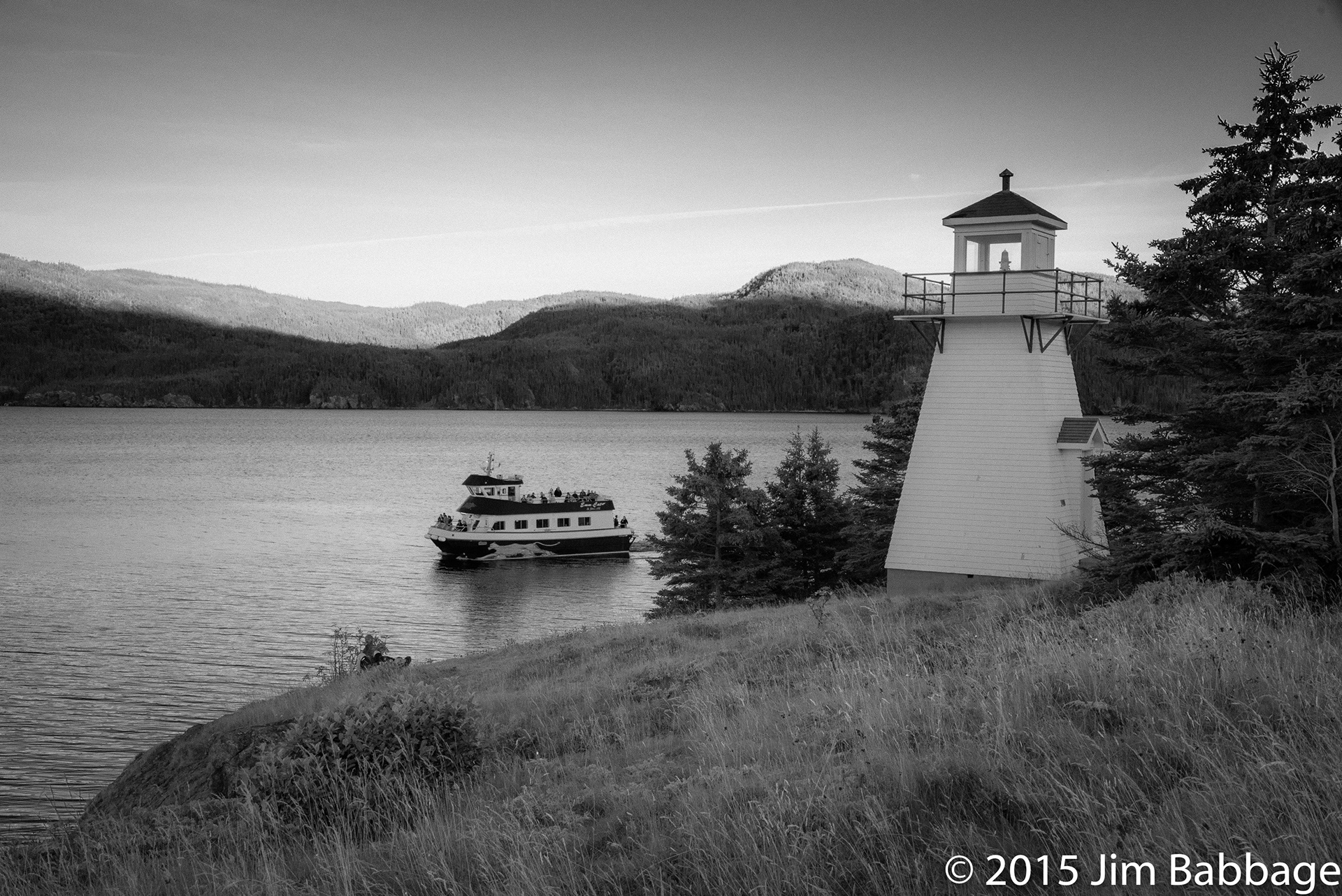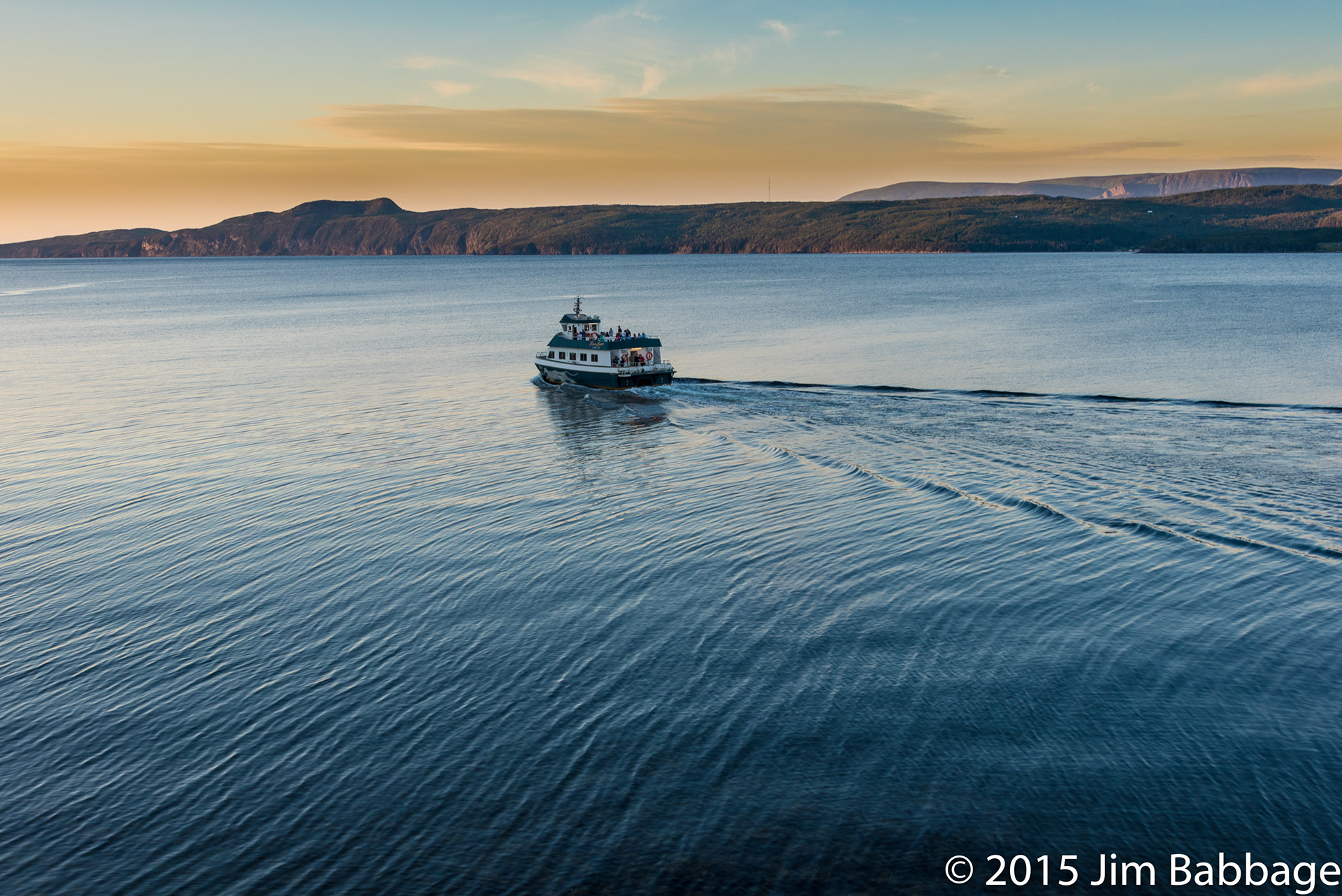 The gorgeous day to an equally beautiful evening with mostly clear skies. I decided that if I was going to do any night shooting, I'd best not put it off. I set off for the lighthouse around midnight. Unlike most of my night time sojourns, this time, company arrived. First another young photographer, who stayed a while then left. Second a couple, possibly looking for a romatic semi-private place to share some time. Sadly, a middle-aged photographer was already there. In both cases, everyone was gone by the time I left, at about 1:30 am.
Technotes: I worked with a variety of ISO's for this shoot, from 3200 to (yes) 128,000. As far as processing is concerned, I use many of the techniques I've demonstrated in other night photo projects.My skies are VERY blue/black and while perhaps not realistic, it's how I feel about these shoots. I've read a few tutorials on processing Milky Way shots and - while the techniques are sound - I don't like the resulting images. I've tried them on my photos and well, the drama I want for staying up that late just wasn't there.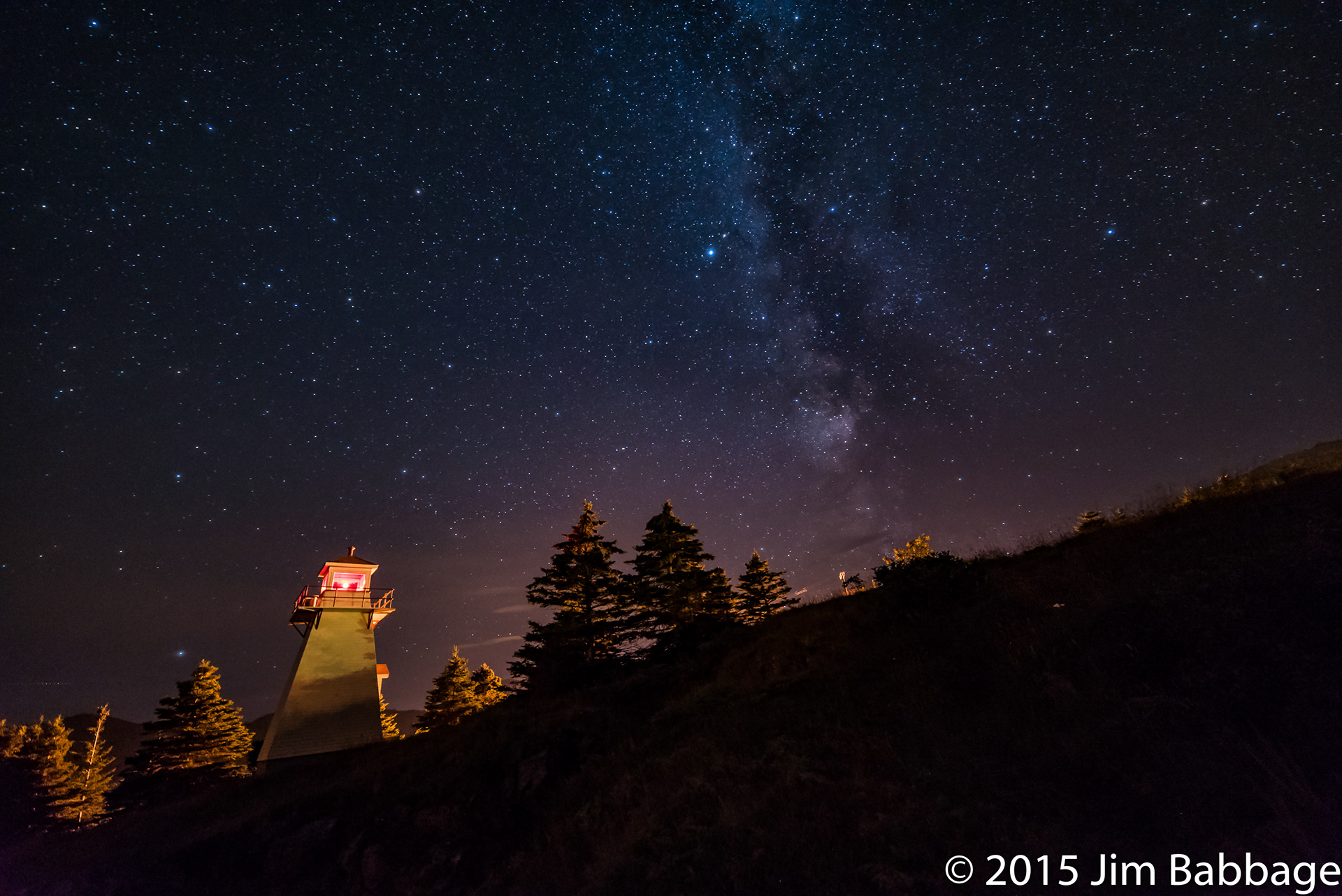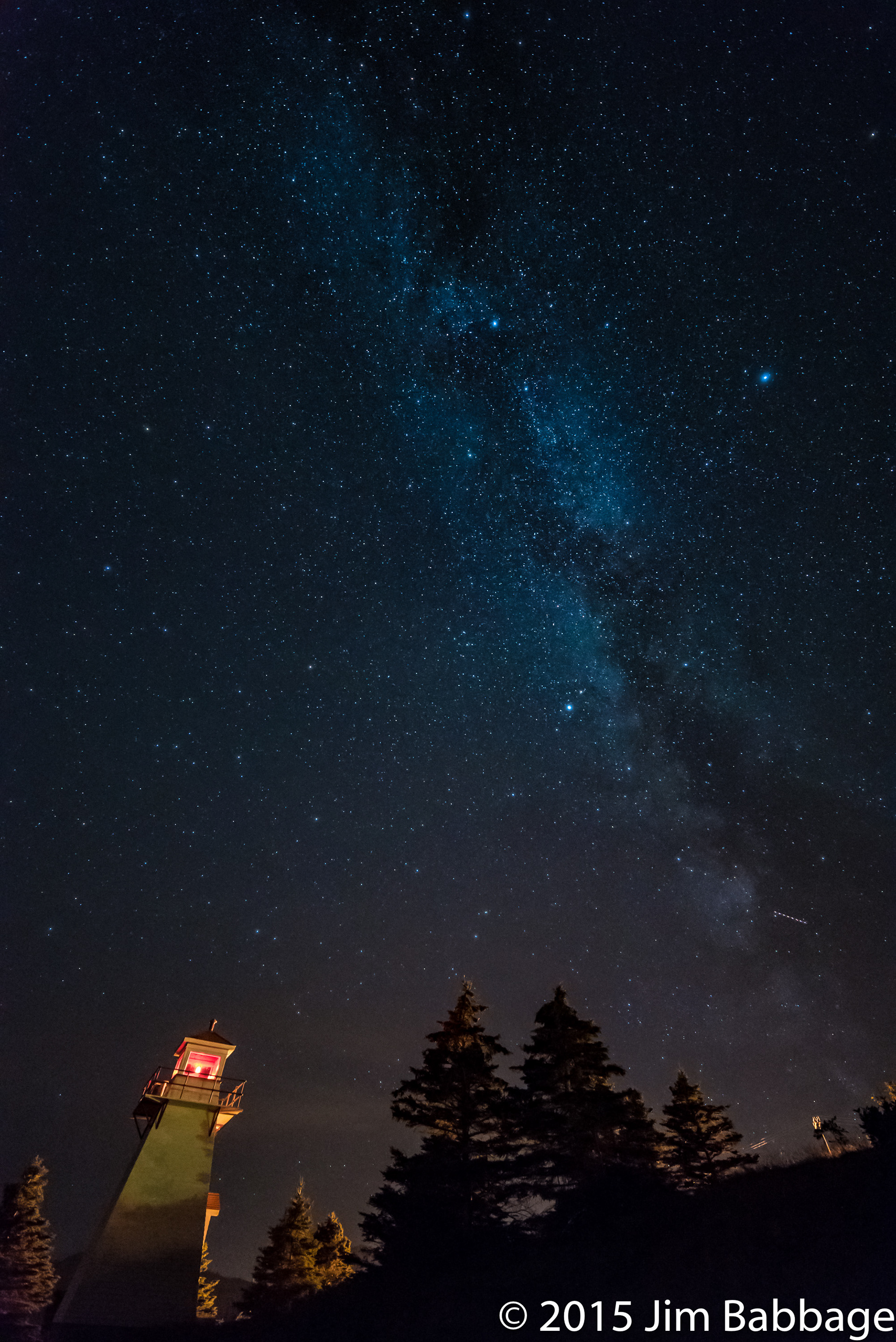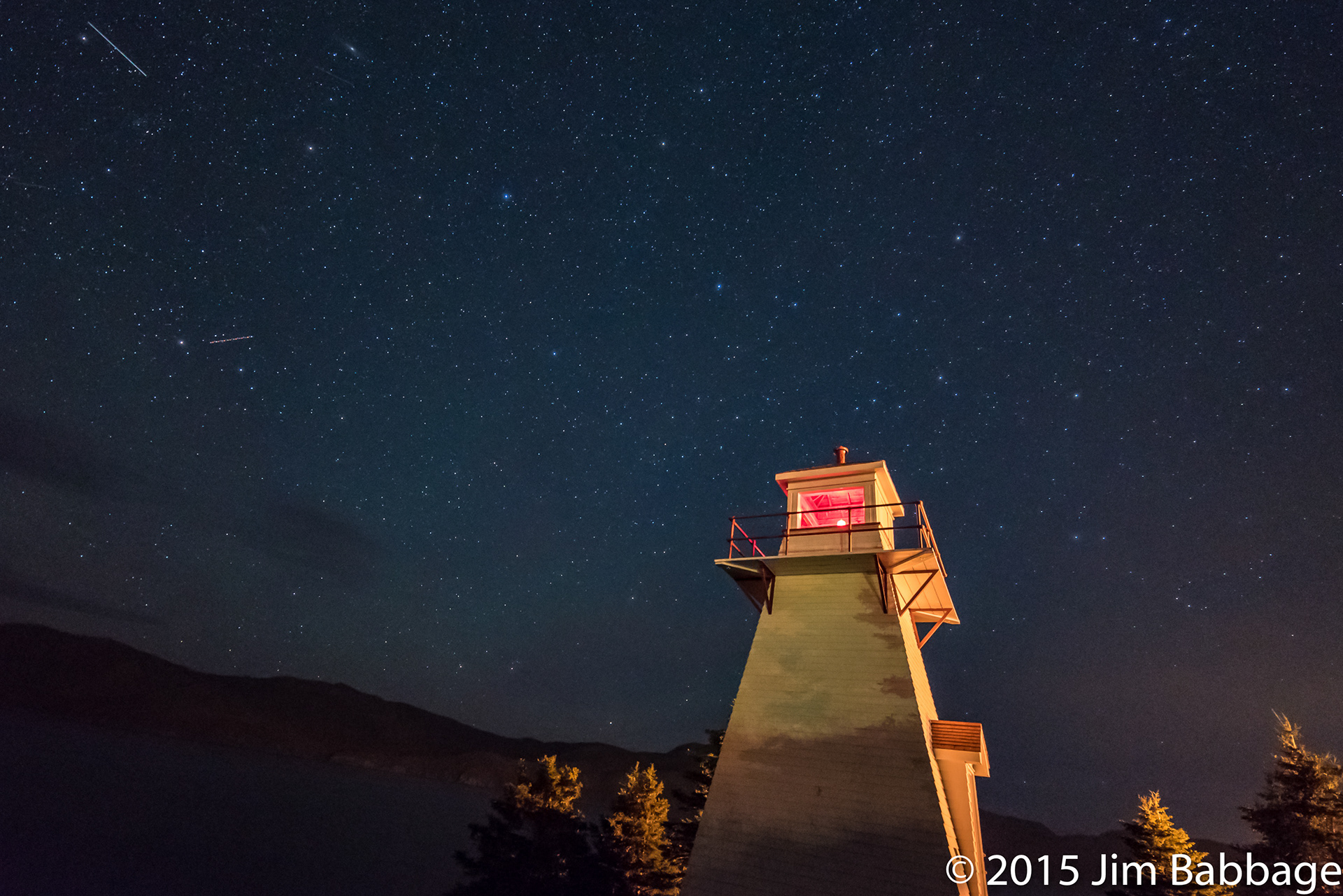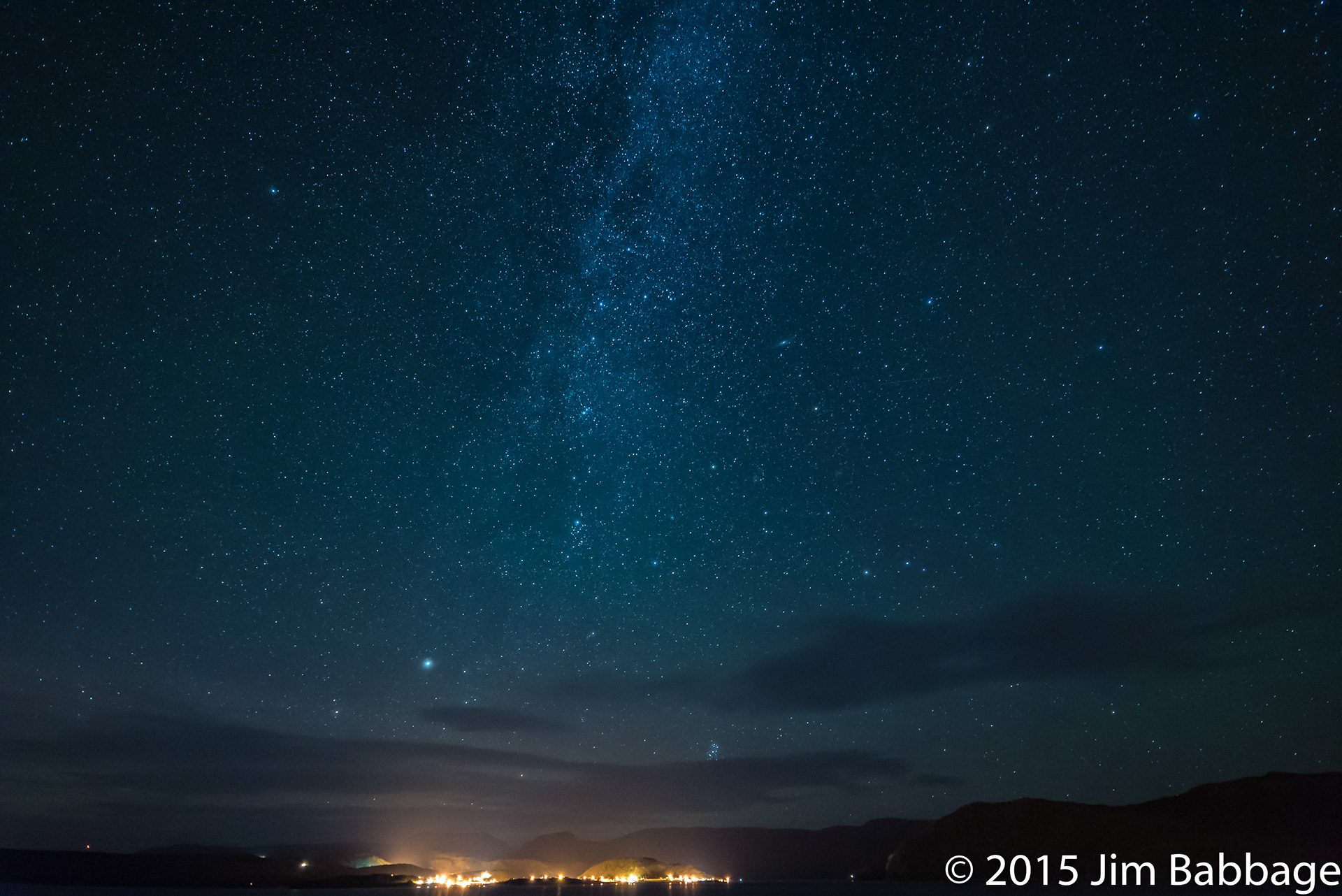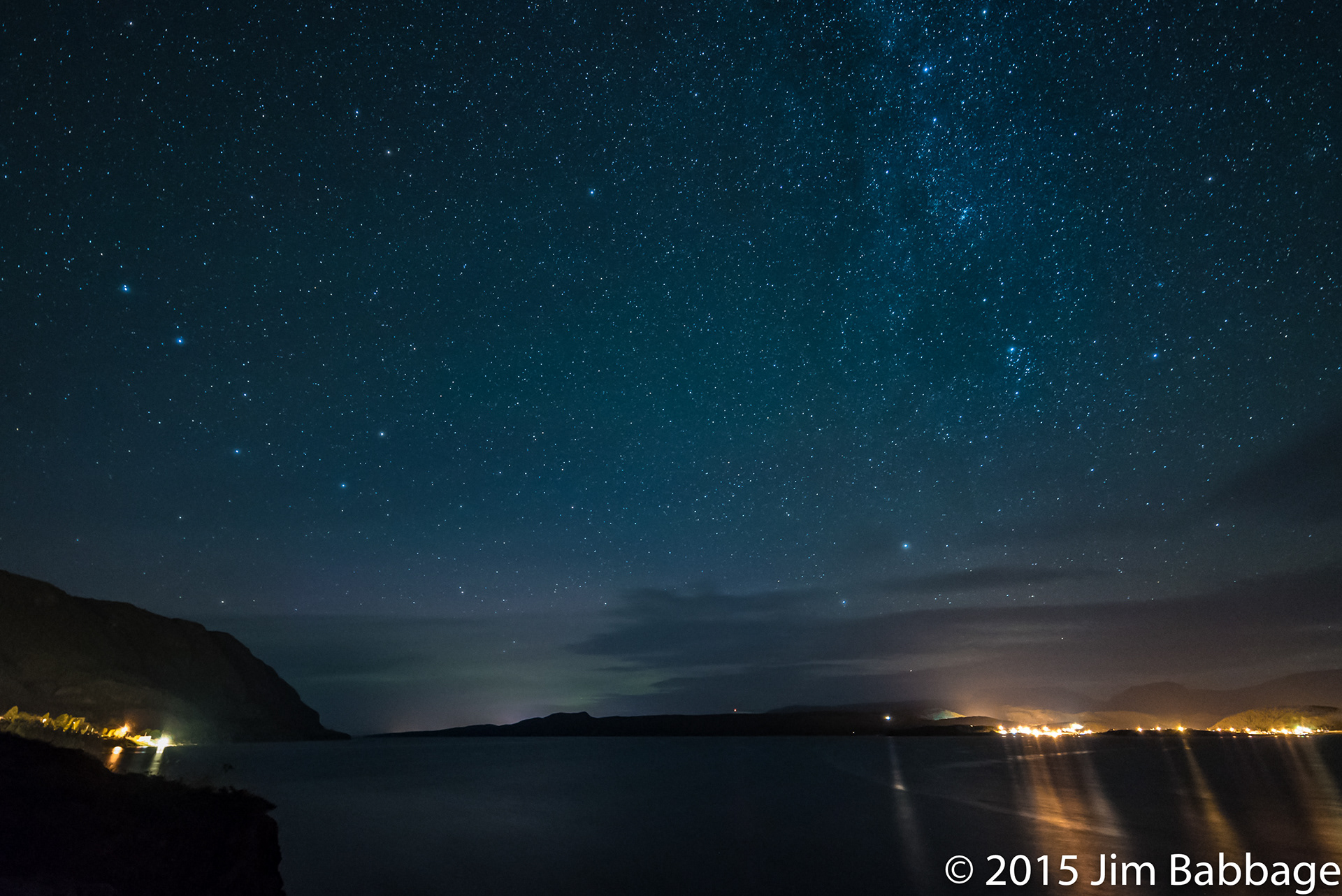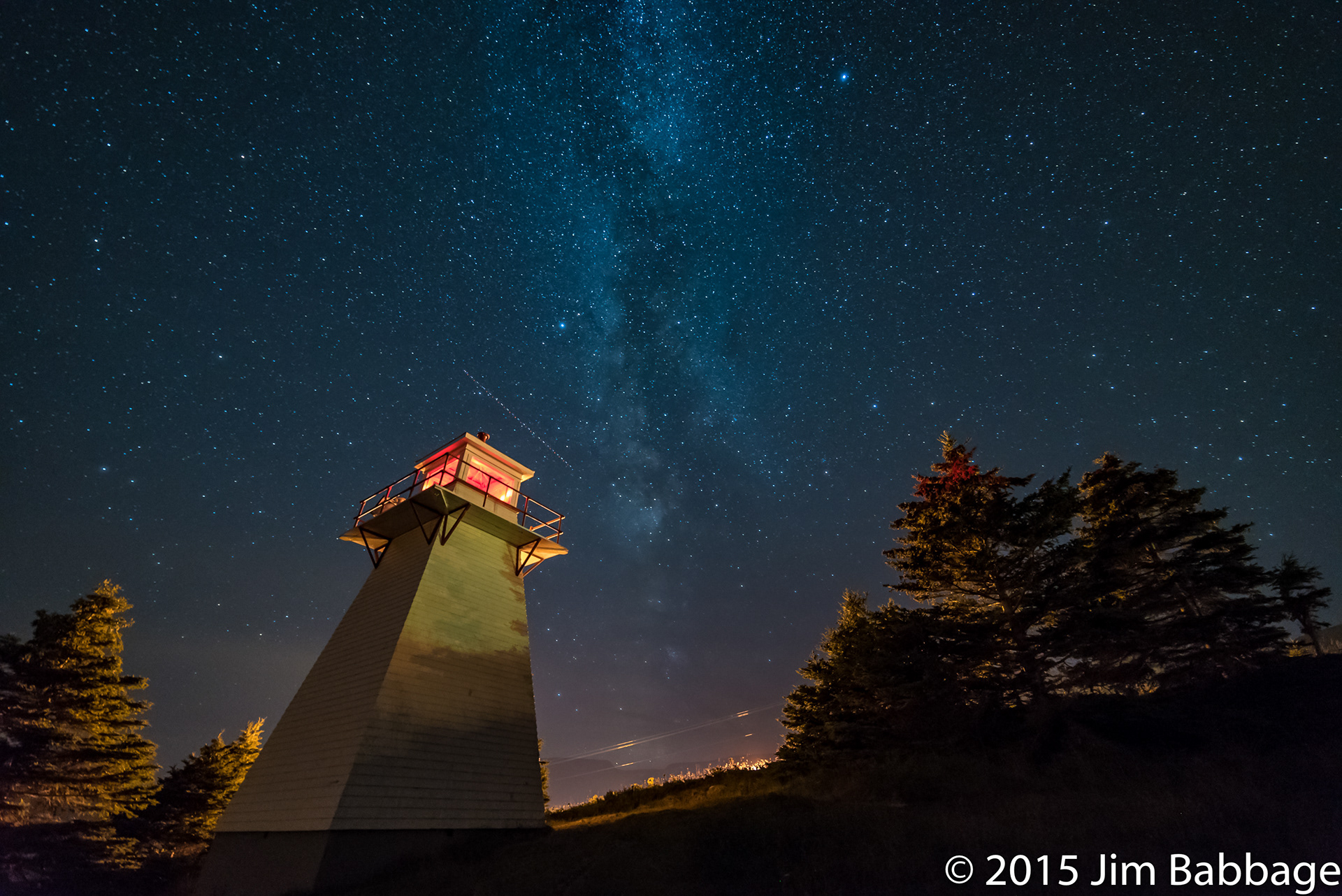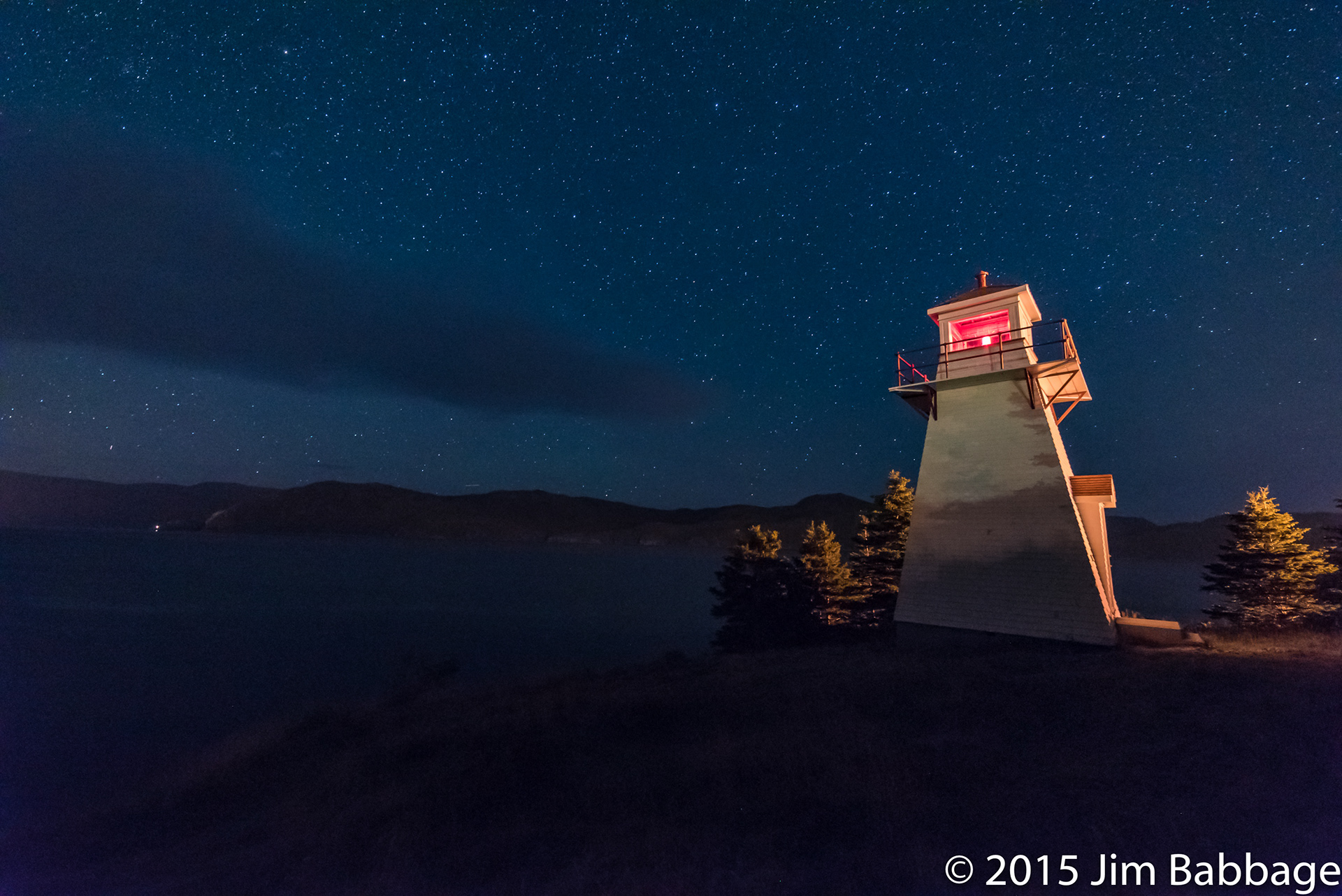 And so that is Woody Point in all the glory I could capture in my time there. There were a lot of places left unexplored, but that just leaves more opportunity for a return visit.